The Success Formula Co-author Dr. Ari Bernstein Shares Experience of Surviving the Odds and Succeeding in Life
Success is a concept that excites the minds of people. While people crave success, they neglect to understand that it is, in fact, relative. No two people are identical in terms of their wants, desires, or goals in life. Thus success would vary substantially from person to person. While there is no fixed formula for success, successful people often exhibit similar qualities. Successful people are generally focused, driven, passionate, and take calculated risks to achieve their goals, to the exclusion of all else. Co-author of 'The Success Formula,' Dr. Ari Bernstein, MD, has faced a myriad of challenges in his life. He surpassed these barriers and ascended beyond them, both personally and professionally, to become widely successful in several ways.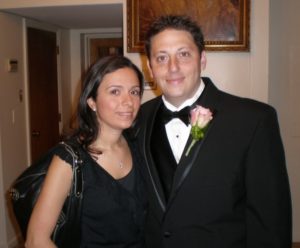 Born June 10, 1978, Dr. Ari Bernstein was born in Manhasset, New York. He commenced his journey from humble beginnings, constantly being told that he would not succeed. Rather than surrendering, he made it his mission to achieve his goals and silence the nay-sayers. Today he is a celebrated physician with a vast pool of experience in the realm of internal medicine, emergency medicine, sports medicine, urgent care, primary care, and pain management, among others. Dr. Bernstein is certified by the Board of Internal Medicine, and he is the recipient of the "Top Doctor Award" 2018, which honors medical practitioners who have adhered to the highest standards in terms of administering treatment as well as patient care.
Personally, the American doctor endured four back surgeries and was unable to work for five years. Due to the severity of his situation, a spinal cord stimulator was also inserted. He surmounted these overwhelming odds and made a miraculous recovery through discipline, determination, hard work, and perseverance. These experiences led Dr. Bernstein to share his knowledge and experience with those around him, to motivate them to follow their dreams and live fulfilling lives. He elucidated, "I was invited to co-author 'The Success Formula' with bestselling author Jack Canfield. The idea was to have leading entrepreneurs and professionals to share their secrets to success. For me, it served as an excellent opportunity to share my thoughts and experiences and inspire others to follow their dreams."
Though success may not have a defined formula, Dr. Bernstein believes people should seek out experts and learn from their tribulations. He added, "People can avoid making the same mistakes, be better prepared and save on time and effort under the right guidance. My desire to help other people and make a positive impact in their lives is the driving force behind my co-authoring 'The Success Formula.'"
Dr. Ari Bernstein's deep-rooted passion for entrepreneurship and drive to transform the medical healthcare system led him to join the medical advisory board of Fruit Street Health as an advisor and investor. One of its divisions, CovidMD, is helping with the nation's response to the pandemic. Being a renowned medical professional, he wanted to do his part to help alleviate the health crisis. Dr. Bernstein has persevered against impossible odds in the past, and he is confident that the world will do the same in its battle against COVID-19.