The Last Witch Hunter: A spell that leaves the audience confused
1.5 stars out of 4
Quick, name the Vin Diesel movie: He's buff, handsome, drives a fast car, hangs with a beautiful girl and makes whatever he's wearing show off his chiseled physique. When he's not living the high life, he's beating up bad guys before riding off into the sunset.
Your answer? Let me guess: any of the Fast & Furious movies.
You're correct, but you can also say The Last Witch Hunter, and you'd be right.
In Diesel's latest film, he plays Kaulder, who will remind you of Diesel's Dominic Toretto from Furious 7, except Kaulder has been cursed with immortality and the only one standing in the way of witches and warlocks taking over.
And that's what's good and bad about The Last Witch Hunter.
Diesel plays a great hero, but seemingly the same one every time.
It's as if the 48-year-old just changes outfits, shaves his head and produces blockbuster after blockbuster.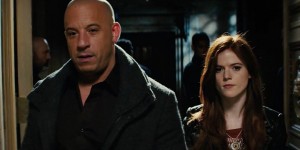 Diesel's simply Diesel.  You know what you're getting. You like him or you don't, but don't expect him to change – certainly not after the last five films in which he's appeared have averaged more than $677 million worldwide apiece at the box office.
That's why a year after his Furious 7 became one of the highest-grossing films of all time ($1.511 billion), Lionsgate is betting Diesel can turn "The Last Witch Hunter," with a reported $90 million budget, into a franchise or a film worthy of a sequel, which is what he did with Pitch Black, XXX and of course, Fast & Furious.
But it's a gamble that may not pay off. The Last Witch Hunter is part drama, part fantasy and part action movie and a whole lot of questionable decisions.
The plot is simple. Eight-hundred years ago Kaulder kills the Witch Queen (Julie Engelbrecht), who curses him with immortality before she dies, making Kaulder a witch who kills witches. He lives in modern day Manhattan in a swank, high-rise apartment and when he's not having one-night stands with flight attendants, he's conversing with his confidant, played by Michael Caine, who essentially plays butler Alfred Pennyworth to Kaulder's Bruce Wayne.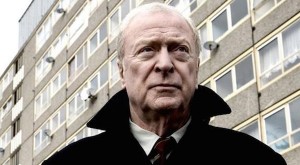 The next thing you know, Caine's character is murdered, the witches are trying to take over and it's up to Kaulder to save humanity and avenge Caine's death. Oh, and there's Chloe, essentially a good witch played by Rose Leslie (Game of Thrones, Downton Abbey) who turns into Kaulder's best buddy.
Confused? Well, you should be.
Director Breck Eisner – the son of former Disney CEO Michael Eisner – simply can't patch all the holes in a script written by Cory Goodman, Matt Sazama and Burk Sharpless.
The biggest problem is it's tough to cheer for Kaulder, who's as skilled using pixie dust to cast spells as he is with a sword. His personality never shines through and the supporting cast of Leslie, Caine, and Elijah Wood isn't developed.
Diesel's biggest help comes in the form of computer-generated imagery, which is impressive. From the witches' spells to the transformations of humans to witches, there's no denying the special effects are indeed special.
Just not special enough to save an otherwise dreary film that even Diesel's magic couldn't save.

Jon Gallo is an award-winning journalist and editor with 19 years of experience, including stints as a staff writer at The Washington Post and sports editor at The Baltimore Examiner. He also believes the government should declare federal holidays in honor of the following: the Round of 64 of the NCAA men's basketball tournament; the Friday of the Sweet 16; the Monday after the Super Bowl; and of course, the day after the release of the latest Madden NFL video game.