Moving Pictures: Bring Back the Stars!
With the economy flatter than a pancake, Americans need every hour of entertainment and good cheer they can get: So what a time to lose the likes of Hugh Laurie (House), Kyra Sedgwick (The Closer) and Mary McCormack (In Plain Sight) from our TVs. With his usual compassion and priceless sense of social responsibility, The Cable Guy therefore offers the first in a series of recommendations on how to bring your favorite stars back to the (no longer so) small screen as quickly as possible in more roles they were born to play.
Hugh Laurie
Is the Fox Network finally losing its priceless sixth sense that brought us such a wonderful run of quirky, outrageous and shameless classics from The Simpsons and Married with Children through The X-Files? House still had a season or two of life left in it when it was prematurely axed and Alcatraz with Sam Neill, a wonderfully moody show with a dark 1950s/early60s pre-Kennedy Assassination sensibility was dropped after only one season. And who could ever possibly take seriously clunkers like The Chicago Code?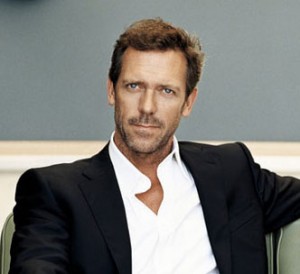 However, Fox's stupidity really should be Cable's opportunity. Laurie teems with more talent than any legion of so-called Hollywood superstars combined. And with $700,000 an episode for the last few seasons of House, and his standing as the most watched and popular TV star in the world, he can afford to take a pay cut to enjoy himself while buying up all the real estate of Tahiti, or whatever else takes his fancy.
Laurie had to adopt an American accent for the eight seasons of House, and the misanthropic aspects of the character, while clearly giving him great delight to play, were strikingly at odds with his own British gentleman's soul and legendary personal charm and wit. What kind of show could allow him to relax and play himself? It would have to be a character fabulously wealthy, and ultra-confident who enjoys life hugely and is not afraid of going public with his conspicuous consumption. The character mustn't be a doctor yet again: And it must allow Laurie to strut his Cambridge educated class and intellect.
The answer is obvious: TNT or USA Network should revive Burke's Law, the stylish, fun detective show from 1963-65 starring Gene Barry, and recruit Laurie to play the eponymous Burke, a millionaire detective who always rode to the scenes of the crimes in his own Rolls-Royce Silver Cloud. Today he would probably jet in on his own personal Gulfstream II or drive a solid-gold Lexus.
But who cares? In the hands of experienced cable executives who know how well the Hamptons Dream Life and West Coast Malibu Bold and Beautiful scenes play across the recession-ravaged Heartland, getting Laurie to play Burke will be an exercise in modern alchemy: It will conjure unlimited wealth from the airwaves.
Laurie is an actor of such astonishing versatility that seeing him play the definitive English upper class twit inJeeves and Wooster more than 20 years ago, it is almost impossible to grasp that Gregory House was given life by the same man. Bring Back Burke! And get Laurie to play him.
James Gandolfini
The man who embodied Tony Soprano now lives a happy, contented life on the New York social scene with his ex-model wife Deborah Lin and produces admirable documentaries. But he has been notably cautious in his selection of only a relatively few major movie roles since completing his legendary eight year, 86-episode run in one of the greatest achievements in the history of American broadcast drama.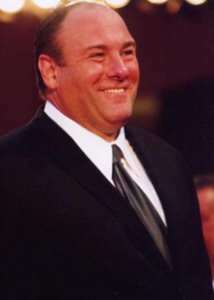 Gandolfini should not be afraid of his own outsize talent and sweeping dramatic range. He was born to play "Fitz" Fitzgerald, the brilliant, empathetic, yet self-destructive and alcohol and gambling-addicted police psychiatrist created by the great Scottish character actor Robbie Coltrane – Hagrid in all the Harry Potter movies – from 1993 to 1996 in the British TV series Cracker. The late Robert Pastorelli later brought Fitz to life in a critically acclaimed but never particularly successful two season version of Cracker on American TV from 1997 to 1999 for ABC.
Cracker was also too edgy and on the wire to prosper in the usually safe, predictable and bland world of old-style network drama. Today, however, it should flourish in the cableverse of Mad Men and Breaking Bad that Gandolfini did so much to create in his great run as Tony Soprano. And Gandolfini himself has precisely the combination of physical size, charisma, intellect and range of emotion that Cracker requires.
Poor, troubled Pastorelli could never match up to Coltrane's command of the character. Gandolfini will match and transcend it without breaking sweat. AMC or HBO should be naturals to broker this match made in the Heaven of the Cable Guy.
Next: What should Tony Shalhoub really do after Monk?
(Feature photo: Publicity stills from House on Fox Network.)

Martin Sieff is an editor at Sputnik, the Russian-owned news organization. He is the author of The Politically Incorrect Guide to the Middle East (2008), Gathering Storm (2014) and Cycles of Change: The Three Great Eras of American History and the Coming Crisis that will Lead to the Fourth (2014). Follow Martin on: @MartinSieff