Steele slams Trump over planned immigration suspension order
@BryanRenbaum
Former Maryland Lt. Gov. Michael Steele,  a former Republican National Committee chairman, slammed President Donald Trump for having tweeted that he will issue an executive order temporarily suspending immigration to the U.S. because of the coronavirus crisis.
"This is the same canard that we've seen before," Steele told MarylandReporter.com in an interview on Tuesday. "Whether it was caravans coming up across the border in the 2018 [election] cycle or putting the onus and burden of America's problems on immigrants — it's just not the thing to do right now. And I don't think Americans by and large are looking at the greatest threat to their health is an immigrant."
Trump tweeted the declaration on Monday evening.
In light of the attack from the Invisible Enemy, as well as the need to protect the jobs of our GREAT American Citizens, I will be signing an Executive Order to temporarily suspend immigration into the United States!

— Donald J. Trump (@realDonaldTrump) April 21, 2020
CNN reported on Tuesday that administration officials are drafting the order and that it should be ready for Trump's signature later this week. The suspension will last 120 days, according to the report.
White House Press Secretary Kayleigh McEnany defended the proposal in a statement on Tuesday.
"As President Trump has said, 'Decades of record immigration have produced lower wages and higher unemployment for our citizens, especially for African-American and Latino workers.' At a time when Americans are looking to get back to work, action is necessary."
Steele said the proposal "plays to the lowest common denominator possible."  He said it raises "concerns about immigrants unnecessarily."
Steele also questioned the wisdom of the proposal.
"Let me get this straight. So, you're going to close the country to immigrants because they're a threat to our health but you're gonna open the country at the same time? It makes no sense to me."
Rep. David Trone (D-Md.) also slammed Trump's proposal.
"We shouldn't be shutting our doors to the doctors, researchers, entrepreneurs, and front line workers who are helping keep our communities safe during this global pandemic," Trone said in a statement to MarylandReporter.com. "The President should be focused on how we can get more testing to our states and how we can keep our communities healthy."
Sen. Chris Van Hollen (D-Md.) said Trump is trying to sow division in the country.
"Unfortunately, during this time of crisis, the President is again trying to divide the country and distract us from his failure to respond promptly and effectively to the outbreak of the coronavirus," Van Hollen said in a statement to MarylandReporter.com. "Instead of scapegoating hardworking immigrants, including thousands of health care workers on the front lines of the fight against COVID-19, the president should work with us to increase supplies of tests, personal protective equipment, and ventilators."
Sen. Ben Cardin (D-Md.) echoed simliar sentiments.
"Since taking office, when all else seems to have failed on a given issue for President Trump, making some pronouncement on immigration has become a fallback position," Cardin said in a statement to MarylandReporter.com. "What he continually fails to recognize is that immigration and how we, as a nation, treat immigrants, should be a reflection of our values. These core American values include family, compassion and opportunity. The virus we battle today does not recognize borders or nationality and it does not understand values. But we cannot lose sight of what we hold dear, nor can we fall prey to the president's attempts to distract from the problem at hand."
Richard Vatz, a professor of political persuasion at Towson University, called Trump's proposal "another symbolic trial balloon." Vatz elaborated on that point.
"It communicates as a kind of presidential loyalty oath to 'America First' to the constituency of American workers who feel threatened by the coronavirus and the exacerbation of threats to their jobs from illegal, and in this case, perhaps, even legal immigration. The message is: Middle Class and everyday workers: only I will protect you and your jobs.
"Substantively, there is no way to know which programs would be affected or how this would change immigration-halting practices already affected, such as visa processing and asylum claims that have already been attenuated. In short, immigration slowdowns have already significantly increased as the coronavirus wreaks its economic havoc."
However, Vatz said Democrats should be cognizant of the political realities behind Trump's message.
"Democrats who immediately rush to claim that Trump is creating a distraction hurt themselves because people who now fear foreign competition do not view this as a minor or non-existent issue."
There are 14,193 confirmed cases of COVID-19 in Maryland as of Tuesday morning, according to the state's Department of Health, while 584 people in Maryland have died from the virus.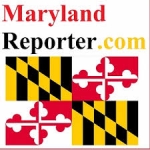 MarylandReporter.com is a daily news website produced by journalists committed to making state government as open, transparent, accountable and responsive as possible – in deed, not just in promise. We believe the people who pay for this government are entitled to have their money spent in an efficient and effective way, and that they are entitled to keep as much of their hard-earned dollars as they possibly can.