Senate confirms Kavanaugh
WASHINGTON – The Senate late-Saturday afternoon confirmed Judge Brett M. Kavanaugh to the United States Supreme Court.
The nomination was approved 50-48.
Alaska GOP Sen. Lisa Murkowski voted "present" so that Sen. Steve Daines (R-Mont.) could remain in Montana for his daughter's wedding.
West Virginia Sen. Joe Manchin is the only Democrat who voted to confirm Kavanaugh.
Saturday's vote marks the end of what many believe to be the most contentious confirmation process for a nominee to the high court in modern history.
Allegations of sexual misconduct against Kavanaugh surfaced in mid-September and threatened to derail the nomination.
Last week California psychology professor Christine Blasey Ford told the Senate Judiciary Committee she is "100 percent sure" Kavanaugh sexually assaulted her at a high school party in the early 1980s.
Kavanaugh denied the allegation in his testimony to the committee.
The day after the hearing, the committee voted to approve Kavanaugh but a agreement was reached at the request of Sen. Jeff Flake (R-Ariz.) to delay the floor vote for one week so the FBI could investigate Ford's allegations, as well as those of Deborah Ramirez. She accused Kavanaugh of exposing himself to her at a party while they were freshmen at Yale.
A supplemental report on the investigation was sent to Capitol Hill on Thursday.
Members were invited to view the report in a secure room for up to one hour. Only one copy was made available to the 100 senators.
Republicans said the report exonerated Kavanaugh of any wrongdoing.
Democrats criticized the report as incomplete and called for some of the documents to be released with redactions.
The request was denied.
President Donald Trump nominated Kavanaugh to the high court on July 9 to replace retiring Associate Supreme Court Justice Anthony Kennedy.
Kavanaugh, 53, sits on the U.S. Court of Appeals for the District of Columbia. President George W. Bush nominated Kavanaugh to that position in 2006.
Kavanaugh served as associate White House counsel from 2001-03 and served as White House staff secretary from 2003-06.
Democrats accused Republicans of trying to conceal documents related to Kavanaugh's tenure as staff secretary.
Republicans countered that the more than 400,000 pages of documents they provided were more than sufficient.
Anti-Kavanaugh protests rocked Capitol Hill throughout the confirmation process.
Demonstrators interrupted hearings, blocked hallways, and participated in sit-ins in members' offices.
Hundreds were arrested and charged with disorderly conduct.
Senate Minority Leader Chuck Schumer urged those angry about Kavanaugh to express that anger at the ballot box next month.
"Our country needs to have a reckoning on these issues, and there is only one remedy. Change must come from where change in America always begins: the ballot box," Schumer (D-N.Y.) said in a floor speech prior to the vote.
He added: "So to Americans, to so many millions who are outraged by what happened here, there's one answer: Vote."
Senate Majority Leader Mitch McConnell praised Republicans for having held firm in the face of protests.
"We were not intimidated by the mob," McConnell (R-Ky.) said at a news conference following the vote.
McConnell went on to say tensions will cool.
"These things blow over," he said.
President Trump said Kavanaugh will be sworn-in this evening.
https://twitter.com/realDonaldTrump/status/1048668088059584512
This article is republished with permission from Talk Media News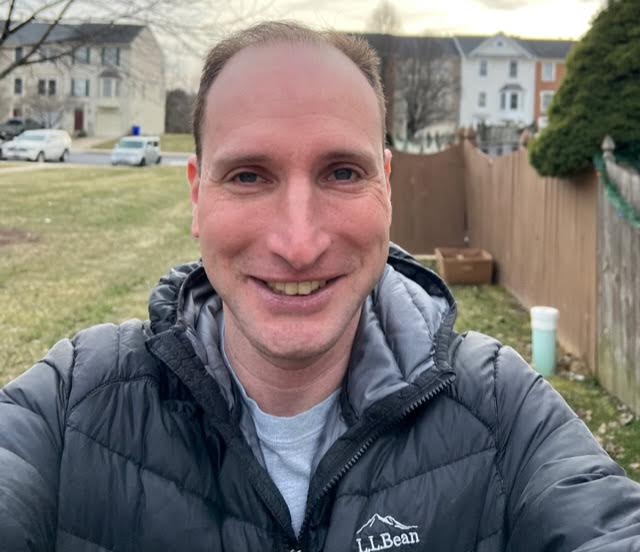 Bryan is a freelance political journalist who has extensive experience covering Congress and Maryland state government.
His work includes coverage of the election of Donald Trump, the confirmation hearings of Supreme Court Justice Brett Kavanaugh and attorneys general William Barr and Jeff Sessions-as well as that of the Maryland General Assembly, Gov. Larry Hogan, and the COVID-19 pandemic.
Bryan has broken stories involving athletic and sexual assault scandals with the Baltimore Post-Examiner.
His original UMBC investigation gained international attention, was featured in People Magazine and he was interviewed by ABC's "Good Morning America" and local radio stations. Bryan broke subsequent stories documenting UMBC's omission of a sexual assault on their daily crime log and a federal investigation related to the university's handling of an alleged sexual assault.