Secret Service intercepts suspicious packages before they reach Obama and Hillary Clinton
WASHINGTON — The Secret Service said it intercepted two packages containing pipe bombs before they were delivered to the homes of former President Barack Obama and former presidential candidate Hillary Clinton on Wednesday morning — shortly before police rushed to the Time Warner Center in New York after a suspicious package was discovered there.
Within minutes, the building — which houses the New York offices and studios of CNN — was evacuated after a package that appeared to contain a pipe bomb and had wires was screened in the building's mail room. A fire alarm could be heard going off around 10:15 a.m. EDT as anchors Poppy Harlow and Jim Sciutto were on the air. After a commercial break, the anchors reappeared outside the building as police were moving people away from the building.
The packages sent to Obama and Clinton "were intercepted prior to being delivered to their intended location," the Secret Service said in a statement.
Obama was targeted at his Washington, D.C. home. Clinton was targeted at her Chappaqua, N.Y. home. Both reportedly have multiple residences.
White House Press Secretary Sarah Sanders condemned the attempted attacks on Obama and Clinton.
"We condemn the attempted violent attacks recently made against President Obama, President Clinton, Secretary Clinton, and other public figures. These terrorizing acts are despicable, and anyone responsible will be held accountable to the fullest extent of the law," Sanders said in a statement. "The United States Secret Service and other law enforcement agencies are investigating and will take all appropriate actions to protect anyone threatened by these cowards."
"Clearly an act of terror," New York City Mayor Bill De Blasio (D) said of the attempted attacks at a news conference on Wednesday alongside Gov. Andrew Cuomo. "The very act of terrorism is to change us and we will not allow that to happen."
"Terrorism only works if you let it work. "We are New Yorkers, we are smart, we are tough, we are resilient and we will not allow these terrorist thugs to change the way we live our lives," Cuomo (D) said.
Cuomo said he was informed that a suspicious package was sent to his office and that it is "being handled."
John Miller, the New York Police Department's deputy commissioner of intelligence and counterterrorism, said at the news conference, "The devices appear to be pipe bombs."
CNN reported that a suspicious package addressed to former CIA Director John Brennan was sent to the network's midtown Manhattan offices. The massive Time Warner Center at Columbus Circle also houses multimillion-dollar condos, shops, a Whole Foods supermarket and a major subway hub. NYPD closed off nearby streets as its bomb squad responded to the scene to remove the package, causing a nightmare for drivers.
A bomb containment vehicle containing the package was shown driving away from the building at 11:40 a.m. EDT.
Attempted attacks on public officials continued throughout the day.
The Sunrise, Fla. office of Democratic Florida Rep. Debbie Wasserman Schultz  was evacuated after a package with a pipe bomb was discovered. It was reportedly addressed to former Attorney General Eric Holder but ended up at Wasserman Schultz' office because her name and address were on a return label.
Another suspicious package containing a pipe bomb was intercepted about 20 miles away at Wasserman's Schultz' Aventura office in Miami-Dade County.
CNN reported that a office complex in San Diego that houses the San Diego Union Tribune as well as a district office for Sen. Kamala Harris (D-Calif.) was evacuated upon discovery of a suspicious package.
The attempted attacks come two days after federal agents intercepted what they said appeared to be a pipe bomb in the mailbox of the suburban New York-area home of liberal billionaire activist George Soros. He is a Democratic Party mega-donor whom the president recently — without any evidence — accused of paying protesters during confirmation hearings for Supreme Court Justice Brett Kavanaugh.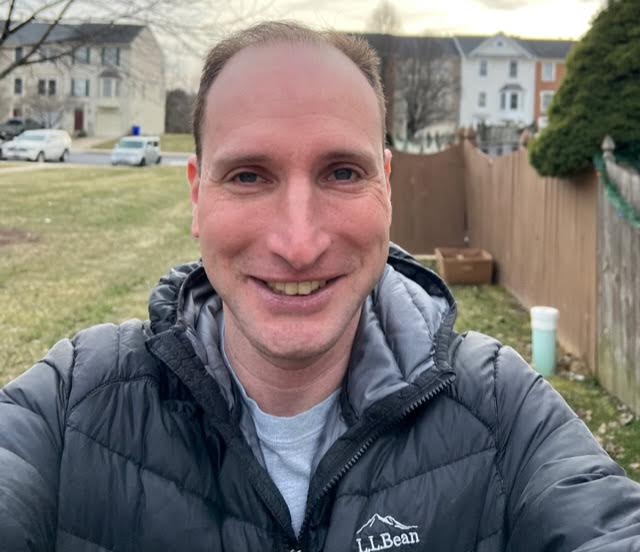 Bryan is a freelance political journalist who has extensive experience covering Congress and Maryland state government.
His work includes coverage of the election of Donald Trump, the confirmation hearings of Supreme Court Justice Brett Kavanaugh and attorneys general William Barr and Jeff Sessions-as well as that of the Maryland General Assembly, Gov. Larry Hogan, and the COVID-19 pandemic.
Bryan has broken stories involving athletic and sexual assault scandals with the Baltimore Post-Examiner.
His original UMBC investigation gained international attention, was featured in People Magazine and he was interviewed by ABC's "Good Morning America" and local radio stations. Bryan broke subsequent stories documenting UMBC's omission of a sexual assault on their daily crime log and a federal investigation related to the university's handling of an alleged sexual assault.