Sebastian Duarte Griego illustrates the secret to building a digital business empire
Digital technology has been unsettling markets and disrupting businesses for more than two decades.
In the past couple of months, many industries have rushed to build digital businesses to overcome pandemic-induced disruptions. Sebastian Duarte Griego saw it coming way back when he started his career in 2017.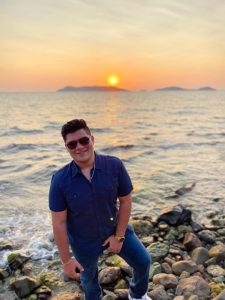 Sebastian has become one of the most recognized and popular entrepreneurs who made a mark in the world of digital marketing. This young entrepreneur was strong-willed to make a life for himself instead of following the monotonous 9 to 5 jobs.
Sebastian who has worked with many California agencies, today has strived to reach a very comfortable position and status in the ever-growing and evolving digital media world; he has been optimizing the mediums and showing his prowess as a young and talented digital marketer and entrepreneur.
He says, "To build a successful digital business empire, one must always be in sync with the current trends. Market research and client requirements are the key elements to expand your venture. With ever-growing digital platforms, uniqueness is what will set you apart from your competitors. I strive to do things out of the box and that has helped me in the long run".