Rain dampens FlowerMart Festival
The opening of the annual FlowerMart Festival on Friday was dampened somewhat by a rainy forecast. The afternoon turned out, instead, to be mostly overcast, but sadly, the crowd size was off from past years
Nevertheless, some of the heartier merchants showed up to display their wares in historic Mount Vernon Place. The magnificent monument to General George Washington, hero of the Republic, is the centerpiece of this gala event. (It was the first monument built to honor Washington in the country).
I chatted with the owners of "My Dog Press," "36 Letters," along with Ms. Emily Uchytil, who is into creating "fine art prints." They, along with other merchants, were all hoping for a much better showing either later today and/ortomorrow for sure.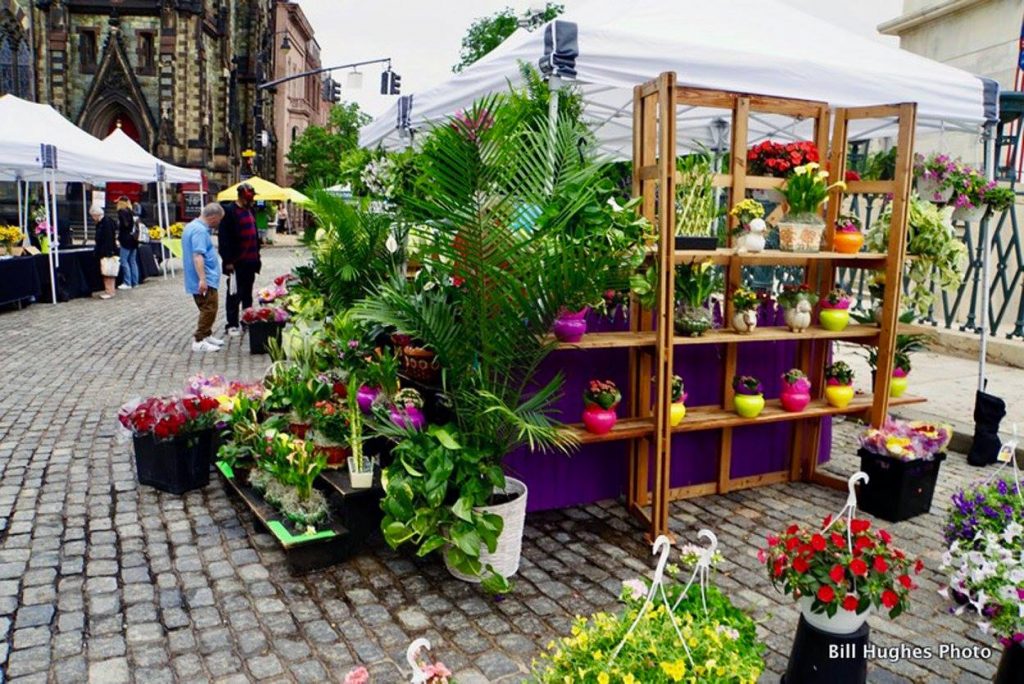 This year the festival again featured live performances on two stages, and some fun-filled contests, especially suited for the kids. There were, of course, a wide array of flowers to enjoy, along with plenty of books and art to buy. They also had a food court set up in front of one of the stages.
The music this year will feature recording artists, showcasing "Rock & Roll, Blues, Jazz, Motown and Irish tunes." On display also will be a "new craft beer garden and "Boordy Vineyards."
The program notes promised to have plenty of traditional favorites, such as lemon peppermint sticks for sale, and the "ever popular Grand Hat Contest, as well as a pet parade and a dog show," for the festival goers to enjoy.
The colorful FlowerMart can traces its origins in Baltimore City, with a few interruptions, back to 1911.  According to local tradition, it was the first of its kind in the nation.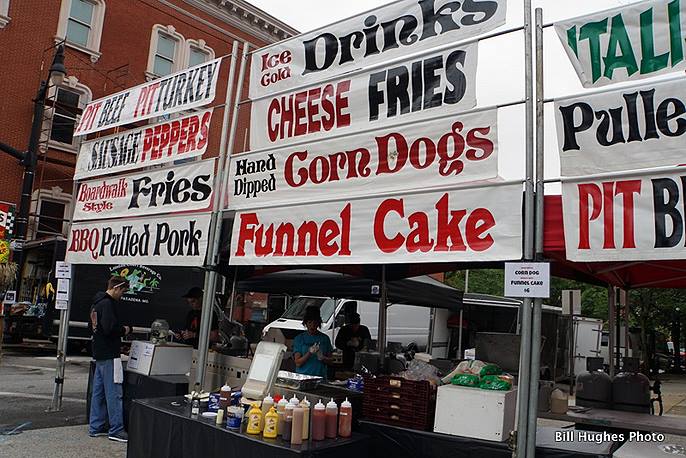 The FlowerMart Festival will be open May 6 from 11 a.m. to 9 p.m. If you get a chance, check it out and bring the kids with you. To learn more, go to the Facebook page.  More photos can be found on my Facebook page.

Bill Hughes is an attorney, author, actor and photographer. His latest book is "Byline Baltimore." It can be found at: https://www.amazon.com/William-Hughes/e/B00N7MGPXO/ref=dp_byline_cont_book_1