Proposal to cut health care funding for pregnant women sparks sharp opposition
By Ilana Kowarski
Ilana@MarylandReporter.com
The legislature's budget analysts have proposed to phase out Medicaid coverage for pregnant women with incomes between 185% and 250% of the federal poverty line on the basis that these women will qualify for the state health exchange implemented under Obamacare.
But officials from Maryland's $7 billion Medicaid program argue that this shift would jeopardize access to prenatal screenings and other health services that pregnant women and their babies need.
Budget analyst Simon Powell suggested reducing Medicaid coverage in his report because it would reap significant savings for the Medical Care Programs Administration. It  results in a $1.5 million reduction in federal funding and another $1.5 million in reduced spending from Maryland's general fund.
Risks outweigh savings, health department says  
But Chuck Milligan, deputy secretary of health care financing, said that these cost savings were outweighed by the risk that low-income pregnant women would lose access to vital health services.
At a budget hearing Thursday, Milligan told the Senate Health and Human Services Subcommittee that he was concerned that these women would avoid seeing doctors if they were not provided with Medicaid, since the state health exchange would require them to pay significantly more for care.
Copays and other "out-of-pocket costs are significantly lower" in Medicaid than they would be in the health exchange, Milligan said. He said Gov. Martin O'Malley agreed that transitioning pregnant women from Medicaid to the health exchange might discourage some from seeking treatment.
Milligan said the governor's office opposed the cut recommended by the Department of Legislative Services, and he urged the senators to preserve the funding that the governor requested for prenatal health care.
All in health exchange will have higher costs, analyst counters
Powell countered that everyone who transitioned from Medicaid to the health exchange would have higher out-of-pocket costs and that he did not see why pregnant women should get an exemption.  "The question is, can we afford to have this overlapping coverage?" he asked.
Milligan explained that there would be no overlap in coverage. Women who joined the health exchange would become ineligible for Medicaid and vice versa, meaning that the state would not be double-charged for the same person's health care if low-income pregnant women continued to receive Medicaid.
UPDATE to clarify comments made in an earlier version of the story.
Sen. Roger Manno, D-Montgomery, asked why Powell used the arbitrary number of 220% of the federal poverty level as the cut off for Medicaid coverage.
"Our goal is to cover pregnant women. We're not losing anything by maintaining the 250% at the federal poverty level, and we're going to insure that there is coverage," Manno said.
Health advocates oppose move
Women's health advocates joined Milligan and Manno in opposition to the funding reductions.  Robyn Elliott, a lobbyist for the Maryland Nurses Association, said that her organization was one of many that disagreed with the proposed funding cuts, including Planned Parenthood, the National Association of Social Workers, and the American College of Nurse Midwives.
Eric Gally, a spokesman of Advocates for Children and Youth, told Powell that his attempt to conserve state funds was short-sighted.
"When a woman is pregnant, the state reaps immediate cost savings by getting her appropriate prenatal and post-natal care," Gally said.  "There's nothing, no health policy, that saves the state more money in the long-run than making sure that these two patients, a mother and child, are well taken care of from the beginning."
In written testimony, Gally argued that Maryland has a "special interest" in providing pregnant women with health care.
"Not only does research show that prenatal services are very effective in reducing long term costs, but Maryland has begun to make significant progress both in reducing poor birth outcomes and in reducing disparities in birth outcomes between racial and ethnic groups," he wrote.  "The state's success is in large part attributable to getting women into care early in their pregnancies.  Excluding this low-income population from Medicaid threatens to roll back that process."
CORRECTION: A previous version of this story misspelled the name of Chuck Milligan, deputy secretary of health financing.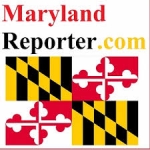 MarylandReporter.com is a daily news website produced by journalists committed to making state government as open, transparent, accountable and responsive as possible – in deed, not just in promise. We believe the people who pay for this government are entitled to have their money spent in an efficient and effective way, and that they are entitled to keep as much of their hard-earned dollars as they possibly can.