Prince George's County bans fracking
The Prince George's County Council unanimously approved a proposal to ban hydraulic fracturing Tuesday, making the county Maryland's first to ban it since the General Assembly passed a two-year moratorium in 2015.
Montgomery County passed an ordinance in 2014 that prohibits fracking, but does not ban it outright. Several municipalities in Western Maryland have enacted bans similar to Prince George's but those measures have not been approved at the county level.
Prior to the council's vote, Chesapeake Climate Action Network, Food & Water Watch and the Sierra Club and volunteers embarked on an ambitious campaign that included showing films and making presentations throughout the county, as well as gathering at least 1,000 signed petitions and attending hearings on the proposal.
Groups like the Western Energy Alliance have long supported fracking because they claim it creates jobs. They note that Environmental Protection Agency has never found fracking to cause water contamination. They also argue that fracking has been used for more than six decades and the alternative is to rely on energy from overseas where environmental standards are not as strong.
But in Prince George's County the overwhelming support came from those who oppose the practice.
Councilwoman Mary Lehman, who sponsored the measure, said it is designed to spare Prince George's residents from potential contamination dangers associated with fracking and that future generations will be the beneficiaries of her proposal.
"I'm elated that Prince George's County took the lead on two of the most critical environmental issues of our time — reducing our dependence on fossil fuels and protecting our drinking water from the harsh practice of fracking," Lehman said. "We saw the devastating effects of a tainted water supply in Flint, Mich., albeit for a different reason. With passage of CB-3 today, we took a critical step in safeguarding our underground and surface water for current and future generations."
Lehman elaborated further.
"This is a major victory for our citizens, our health, our quality of life and our environment," Lehman said. It means peace of mind for countless residents who still get their drinking water from more than 4,000 wells in South County, for the farmers who make their livelihood off the land, and for families and businesses who depend on our growing ecotourism industry."
The southeastern area of the county Lehman mentioned is the Taylorsville Basin, which further extends from Richmond to Annapolis and is believed to be abundant in natural gas resources.
Thomas Meyer, who is a senior organizer at Food & Water Watch, mentioned the basin specifically and suggested the ordinance is designed to prevent energy companies from fracking in that area. He said he hopes other jurisdictions will follow suit before the moratorium expires in 2017.
"The Taylorsville basin is a shale gas formation that runs under about a third of the county and could have been targeted for fracking, but that is no longer allowed under the county's zoning ordinance, Meyer said." We hope that other Maryland cities and counties will take similar action to protect themselves from fracking before the current two-year moratorium expires."
Monique Sullivan, who is Field Director for the Chesapeake Climate Action Network, also said she hopes other jurisdictions in the state will ban fracking and that her group plans to pressure state legislators to enact a statewide ban on fracking.
"This same citizen movement will be urging our legislators in Annapolis to place a permanent statewide ban on fracking before the moratorium expires in October 2017," Sullivan said.
Josh Tulkin, State Director of the Maryland Sierra Club, said he believes more jurisdictions in the state will pass measures similar to Prince George's prior to the moratorium's expiration.
"With Maryland's fracking moratorium expiring in 2017, we expect more and more municipalities to enact their own protections," Tulkin said.
Tulkin declined comment as to his organization's plans for next year's legislative session, namely, whether his organization would pressure state lawmakers to enact a statewide ban on fracking.
"We still need to debrief this session before discussing our strategy for next year," Tulkin said.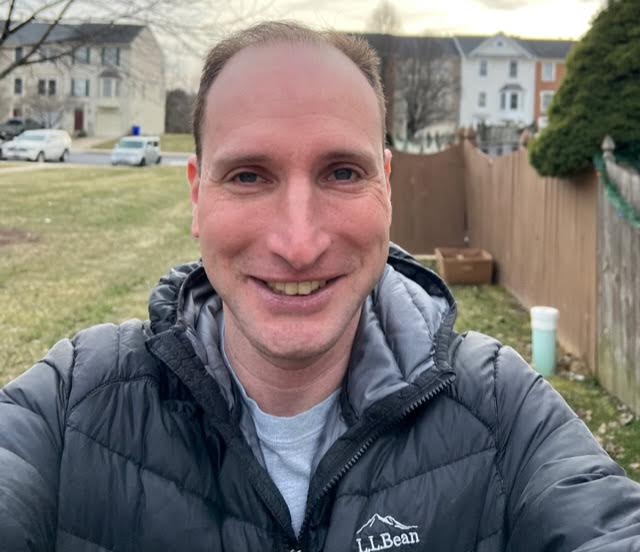 Bryan is an award-winning political journalist who has extensive experience covering Congress and Maryland state government.
His work includes coverage of the election of Donald Trump, the confirmation hearings of Supreme Court Justice Brett Kavanaugh and attorneys general William Barr and Jeff Sessions-as well as that of the Maryland General Assembly, Gov. Larry Hogan, and the COVID-19 pandemic.
Bryan has broken stories involving athletic and sexual assault scandals with the Baltimore Post-Examiner.
His original UMBC investigation gained international attention, was featured in People Magazine and he was interviewed by ABC's "Good Morning America" and local radio stations. Bryan broke subsequent stories documenting UMBC's omission of a sexual assault on their daily crime log and a federal investigation related to the university's handling of an alleged sexual assault.