Poll: Democratic primary voters prefer Sanders over Biden
WASHINGTON – Sen. Bernie Sanders now enjoys stronger support among 2020 Democratic primary voters than former Vice President Joe Biden, according to a poll released Monday.
Emerson College Polling found that 29 percent of the respondents said they support Sanders (I-Vt.) and 24 percent said they support Biden.
Nine percent said they support South Bend, Ind. Mayor Pete Buttigieg.
Eight percent said they support former Rep. Beto O'Rourke (Texas). The same percentage said they support Sen. Kamala Harris (D-Calif.).
Seven percent said they support Sen. Elizabeth Warren (Mass.).
The other candidates polled at 3% or below.
The survey of 356 Democratic primary voters was carried out Thursday through Sunday. The poll has a margin of error of plus or minus 5.2 percentage points.
For months polls showed Biden as the clear front runner, even though he has not yet announced that he is joining the race. However, he is strongly indicated he will do so.
It is unclear if the drop in support is related to several women having recently accused him of not respecting their personal space.
Biden has said he is sorry if he made anyone feel uncomfortable but has insisted he did not do anything that was inappropriate.
An accompanying Emerson poll found that Biden, Sanders and O'Rourke would all defeat President Donald Trump. Biden had the largest margin of victory, the poll showed.
That survey of 914 registered voters has a margin of error of plus or minus of 3.2 percentage points.
This article is republished with permission from Talk Media News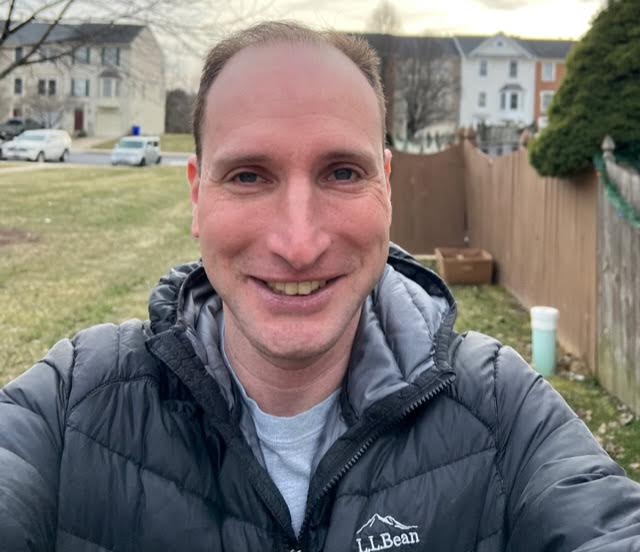 Bryan is an award-winning political journalist who has extensive experience covering Congress and Maryland state government.
His work includes coverage of the election of Donald Trump, the confirmation hearings of Supreme Court Justice Brett Kavanaugh and attorneys general William Barr and Jeff Sessions-as well as that of the Maryland General Assembly, Gov. Larry Hogan, and the COVID-19 pandemic.
Bryan has broken stories involving athletic and sexual assault scandals with the Baltimore Post-Examiner.
His original UMBC investigation gained international attention, was featured in People Magazine and he was interviewed by ABC's "Good Morning America" and local radio stations. Bryan broke subsequent stories documenting UMBC's omission of a sexual assault on their daily crime log and a federal investigation related to the university's handling of an alleged sexual assault.