Poll: 59% of US voters disapprove of Trump's remarks about Jewish 'loyalty'
WASHINGTON – Nearly six out of ten U.S. voters disapprove of President Donald Trump's recent remarks in which he questioned the loyalty and wisdom of Jews who support the Democratic Party, according to a poll released on Wednesday.
The Morning Consult/Politico poll found that 59% of the respondents said they disapprove of his remarks and 23% said they approve. Meanwhile, 18% they either don't know if they approve of the remarks or have no opinion on the matter.
The poll found that 86% of Democrats said they disapprove of the remarks, as did 58% of independent voters and 25% of Republicans.
Conversely, 51% of Republicans said they approve of the remarks, as did 17% of independent voters and 5% of Democrats.
Of the Jewish voters who were polled, 62% said they strongly disapprove of Trump. Meanwhile, 79 percent of Jewish Republicans said they approve of the president.
The survey involved 1,987 registered voters and was carried out Aug. 23-25. It has a margin of error of plus or minus 2 percentage points.
Trump made the remarks to reporters in the Oval Office on Aug. 20. He was asked to respond to criticism leveled by Democratic Reps. Ilhan Omar (Minn.) and Rashida Tlaib (Mich.) at a news conference the lawmakers held in Minneapolis a day earlier in which they decried Israel's decision to deny them visits. Both Omar and Tlaib have declared their support for a boycott of the Jewish State.
Trump said: "I think any Jewish people that vote for a Democrat — it shows either a total lack of knowledge or great disloyalty."
Democrats and mainstream Jewish groups condemned the remarks as anti-Semitic.
Former Md. Gov. Robert Ehrlich, a Republican, told TMN last Wednesday that Trump's remarks were meant to address growing anti-Israel sentiment in certain parts of the Democratic Party.
"Certainly secular progressives are ascendant in the party. There's a very dangerous anti-Israel mentality and in my view that's playing out now on the national stage, and that's what the president was referring to."
Ehrlich was asked to comment on Tlaib being granted permission by Israel to visit her 90-year-old grandmother who lives in the West Bank and then deciding against the trip after she was informed that boycott-related activities would be prohibited.
"That is a situation where the Israeli government made a decision. And so it's really not something that I have strong opinions about, in a sense, because it's not our call — it's their call."
Trump won roughly 25 percent of the Jewish vote, which is about average for Republicans in presidential elections. The president's strongest Jewish support comes from the Orthodox community, whose members tend to be more conservative on social issues and more hawkish on Israel than the American-Jewish population-at-large.
The president's son-in-law, Jared Kushner, is Jewish. Trump's eldest daughter, Ivanka, converted to Judaism upon marrying Kushner in 2009. Their three children reportedly are being raised Jewish.
The administration includes a number of Jews in high-level positions, including Treasury Secretary Steven Mnuchin, Deputy Attorney General Jeffrey Rosen and Senior Policy Adviser Stephen Miller.
This article is republished with permission from TMN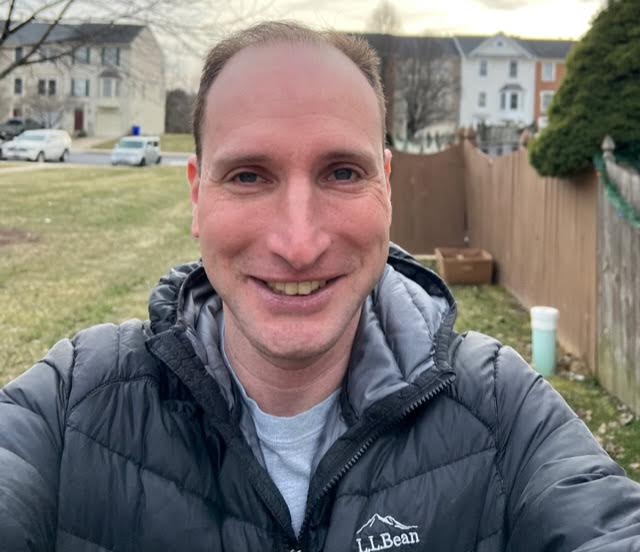 Bryan is an award-winning political journalist who has extensive experience covering Congress and Maryland state government.
His work includes coverage of the election of Donald Trump, the confirmation hearings of Supreme Court Justice Brett Kavanaugh and attorneys general William Barr and Jeff Sessions-as well as that of the Maryland General Assembly, Gov. Larry Hogan, and the COVID-19 pandemic.
Bryan has broken stories involving athletic and sexual assault scandals with the Baltimore Post-Examiner.
His original UMBC investigation gained international attention, was featured in People Magazine and he was interviewed by ABC's "Good Morning America" and local radio stations. Bryan broke subsequent stories documenting UMBC's omission of a sexual assault on their daily crime log and a federal investigation related to the university's handling of an alleged sexual assault.