Politicians express hope and concern about Trump administration
WASHINGTON – Politicians expressed hope and concern about the inauguration of President Donald J. Trump.
"My hope is the Trump administration will be good for the country and I wish him well but I also know that there's a lot of areas where I think he's been unclear and inconsistent," said Sen. Mark Warner (D-Va.), who was heading to the inauguration.
"Anybody that makes a transition as I did from business to governing – it's a steep learning curve and I hope he has the humility to understand that, which we've not seen a lot of to date."
"The idea that you can govern by Tweet is not a prescription that I think … I hope more reasonable folks around him will try to restrain that but again today's a day to celebrate a peaceful transition of power and I hope the president-elect does well."
Former Virginia Gov. and 2016 GOP presidential candidate Jim Gilmore spoke to TMN after the inaugural address and said President Trump did not waver from his campaign promises.
"It was a speech that was faithful to his campaign statements," Gilmore said. "He is going to speak to the concerns and the frustrations of working men and women in this country."
Gilmore also said he rejects the often mentioned assertion that Trump has espoused isolationist sentiments.
"I do not interpret the 'America First' as meaning that it is to the detriment of our friends and allies," Gilmore said.
Former Maryland Gov. Bob Ehrlich, a Republican, said in an email to TMN that Trump "has a hostile relationship with the media and will use social media to bypass them and go directly to the people."
Erhlich predicted several changes for the country under the Trump administration.
"America will rebuild our military infrastructure. The economy will be stronger with tax reform and a more pro-business regulatory environment. The National Labor Relations Board will be more balanced."
Ehrlich's lieutenant governor, Michael Steele, who also served as chair of the Republican National Committee from January 2009 to January 2011, was cautiously optimistic about Trump.
"He's already changed Washington," he said in an email. "What happens next is, how does Washington respond? And more specifically, how will the GOP Caucus respond as long-held philosophical and ideological tenets on policy and process are challenged or undone by a president who is not grounded by either?"
Still, he said he believes that Trump "will try."
"Look for the administration to come out swinging with big, bold and transformative policies designed to undo as much of the Obama legacy as possible while laying down new tracks, especially around issues like healthcare and jobs that will serve as the underpinnings for making America great again."
Steele predicted that Trump's inauguration speech would appeal to his core constituents.
"I look for President Trump to touch on the themes that cemented his relationship with a cross-section of Americans. He will appeal to that sense that he, unlike others in the past, has not forgotten them, nor will he let them down. He will tie that to some of his policy proposals as well. I expect it to be a rather workmanlike speech."
Former Democratic presidential candidate Michael Dukakis wanted to hold off on his assessments of Trump for now.
"I think it is much too early to make judgments about what kind of administration we will have under Trump. Get in touch with me three or four months from now, and I think we'll have a much better idea," he said in an email.
This article was republished with permission from Talk Media News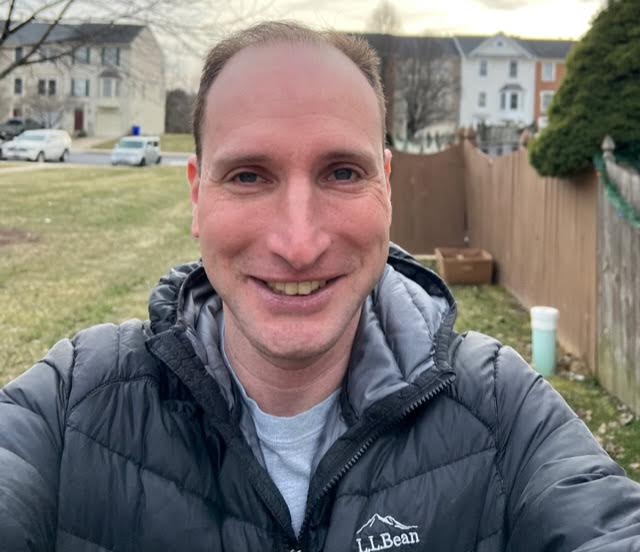 Bryan is a freelance political journalist who has extensive experience covering Congress and Maryland state government.
His work includes coverage of the election of Donald Trump, the confirmation hearings of Supreme Court Justice Brett Kavanaugh and attorneys general William Barr and Jeff Sessions-as well as that of the Maryland General Assembly, Gov. Larry Hogan, and the COVID-19 pandemic.
Bryan has broken stories involving athletic and sexual assault scandals with the Baltimore Post-Examiner.
His original UMBC investigation gained international attention, was featured in People Magazine and he was interviewed by ABC's "Good Morning America" and local radio stations. Bryan broke subsequent stories documenting UMBC's omission of a sexual assault on their daily crime log and a federal investigation related to the university's handling of an alleged sexual assault.