Photographer Kevin Caicedo Mosquera tastes success at an incredibly young age
Good things come in small packets, this line suits many young and talented individuals across the world who have proved that age doesn't define success. If believed and focused, success can be earned at any stage of life. Our very own fashion photographer Kevin Caicedo Mosquera would be an apt example of this. The photographer who is known for his incredible photoshoots and whose photos are always trending on social media is not much older in age.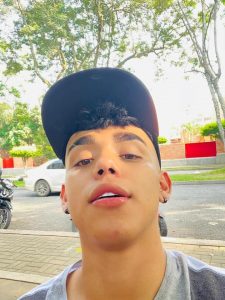 Although the talented photographer is just 19 years old, his work has the excellence in front of whom an experienced photographer's work would be blurred. Kevin has effectively broken all the boundaries of age to reach his way to prosperity. The incredible youth icon has clicked some of the amazing shots from his camera that have even bewildered some of the prominent names of the fashion world. His passion and dedication bought him a long way. He is always praised by his followers that even after reaching the peak he never once forgot from where he started.
The fashion photographer has credited his followers for all the success and prosperity he has is because of them. As he would not be able to come this far if his work wasn't been appreciated by his followers time and again. His work has opened various doors for him in the fashion industry. Kevin would continue to inspire every youth with his incredible and marvelous work.
Photography runs in the system of Kevin Caicedo Mosquera. His venture with model Valery Altamar comes out as a success and the fashion photographer received a lot of praise from his fans and followers. This even opened the door of Kevin in the world of marketing where many prominent players or brands took his advice for their advertising and marketing-related matters. He even makes learning tutorials for amateurs on social media.