Perryville casino asking state to take back 400-500 slot machines, citing lost business
By Len Lazarick
Len@MarylandReporter.com
The manager of the Hollywood Casino in Perryville is asking the state to take back 400 to 500 video lottery terminals, saying it has lost 40% of its business since Maryland Live! opened in June at Arundel Mills.
In a letter to state and local elected officials on Friday, Bill Hayles, vice president and general manager of the first slots casino to open in Maryland, said, "We are making this adjustment now in response to the impact of Maryland Live! as well as in anticipation of Baltimore's opening as we expect that Baltimore will have an even greater impact on Perryville's revenues than Anne Arundel has thus far."
Hayles said the Cecil County facility, built and owned by Penn National Gaming, is generating far less money than the state estimated in 2008, and he believes the current loss of business could snowball into even further loss of customer traffic.
Empty slot machines at Hollywood Casino
"A cursory look around the Perryville floor quickly reveals underutilized and empty machines," Hayles said. "In a business that depends on energy and customer perception, this perception can be contagious and quickly become reality. Simply put, the higher the slot occupancy, the more appealing the facility, which in turn leads to a more positive customer experience. The perception of a vibrant facility is mutually beneficial because it encourages return visits."
The letter was sent to state legislators who represent Cecil County, as well as Cecil County commissioners and the mayor of Perryville.
The letter makes no mention of Penn National's opposition to a sixth casino in Prince George's County, but the release of the letter to MarylandReporter.com was clearly intended to show the impact of any new competitor on Maryland's existing casinos.
The pullback at Hollywood Casino came as no surprise to one of the letter's recipients, Sen. Nancy Jacobs, R-Harford-Cecil.
"Expanding to a sixth casino at this time could hurt the ones that are already built or on the drawing board," Jacobs said in an email. "Voters approved five, and two of them aren't even up yet and are struggling to get capital funding.  While we have some data on how the first three are doing, it's just too early. The expansion could result in harm to the already approved casinos if we change the game when the players who've made big private investments are already on the field."
Cordish Cos., owner and operator of Maryland Live!, has been the most visible opponent of a sixth casino. But Penn National would like to build a casino at Rosecroft Raceway in Prince George's County, and has been adamantly opposed to awarding  a casino to National Harbor and MGM Entertainment, as it made clear in a July 24 conference call with stock analysts, first reported by The Washington Post.
Penn National disgusted with "sleazy process," "backroom deal"
"I think it's safe to say that we have viewed the process from the very beginning as just a sleazy process that has unfolded in Maryland," said Eric Schippers, senior vice president of public affairs for Penn National. "As the owners of Rosecroft, we represent the long-term solution for the revitalization of racing in that state."
"We have made the argument that slots at the racetrack is really the only way to save many thousands of agricultural jobs and everybody that benefits from the racing industry, and yet, we have been on the outside looking in throughout this process due to what can only be described as a backroom deal between National Harbor and the county executive," Schippers went on. "And now shockingly, the governor is the one who is doing a full-court press to try to bring about a deal that by anybody's measure is a sole-source contract for National Harbor. So hopefully, that captures just the level of disgust we have with this process that has unfolded.
"And we're going to continue to fight it, because we think it's an unfair process. And even if they do come out with a competitive bid process, we think it'll be less than competitive. It's already been handicapped for the other guys. And we're going to continue to fight to try to prevent the special session, and then ultimately, if it gets to the ballot, we have no choice but to fight it, given our level of investment at Rosecroft."
Gov. Martin O'Malley announced the special session two days after this conference call and set it to start this Thursday.
"Thanks to the law firm of Price Benowitz for its support of MarylandReporter.com."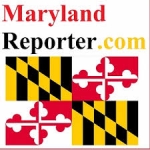 MarylandReporter.com is a daily news website produced by journalists committed to making state government as open, transparent, accountable and responsive as possible – in deed, not just in promise. We believe the people who pay for this government are entitled to have their money spent in an efficient and effective way, and that they are entitled to keep as much of their hard-earned dollars as they possibly can.