Pelosi ends historic speakership but will stay in the House
By EKATERINA PECHENKINA
WASHINGTON – House Speaker Nancy Pelosi, one of the most powerful politicians in U.S. history and the first woman speaker, announced on the House floor midday Thursday that she would not seek another run for leadership in the Democratic Party.
"I will not seek reelection to Democratic leadership in the next Congress," Pelosi, dressed in white, said to a chamber packed with Democratic members, who broke her remarks with loud applause and standing ovations.
Pelosi recalled the first time she saw the United States Capitol: she was riding in the car with her brothers as a six-year-old girl going to the swearing-in ceremony of her father, Thomas D'Alesandro, Jr., who was representing Baltimore in the House. She called the Capitol a "stunning white building with a magnificent dome."
Pelosi's announcement came after the narrow loss of the House by the Democratic Party, in last week's midterm elections. Republicans are projected to have at least 218 seats – the bare minimum for a majority.
"Last week, the American people spoke, and their voices were raised in defense of liberty, of the rule of law and of democracy itself…And now we owe to the American people our very best, to deliver on their faith," Pelosi said.
As an indicator of the polarization in the House, few Republicans came to the chamber to bid farewell to a Democrat that for many elections was a favored bete noir in GOP campaign commercials. Among those absent was the man who hopes to be the next speaker, fellow Californian Kevin McCarthy, whose bid so far has failed to find unanimity on his party caucus.
A major figure in the legislative achievements of the Obama and Biden administrations, Pelosi said she would be retaining her House seat representing San Francisco.
"For me the hour has come for a new generation to lead the Democratic caucus that I so deeply respect," Pelosi said.
Pelosi, 82, has had a long career in political leadership.
"When I first came to the floor at 6 years old, never would I have thought that some day I would go from homemaker to House speaker," she said.
Pelosi rose to power as a California lawmaker who has represented the state's 12th District for 35 years. In 2007 she became the first woman to be elected as the speaker of the House.
"When I came to the Congress in 1987, there were 12 Democratic women. Now there are over 90. And we want more," Pelosi said.
Democratic lawmakers hailed the speaker's historic accomplishments after she announced she was giving a green light to the new era of leadership.
"She's taken a lot of weight and she has educated us and mentored us," Rep, Jamie Raskin, D-Maryland, told reporters.
"And so there are a lot of people who have benefited watching her… She's a once-in-a-century kind of figure, but there are other great leaders here."
Pelosi's long-time colleague, 83-year old House Majority Leader Steny Hoyer, D-Maryland, also announced Thursday that he was stepping away from leadership but retaining his House seat.
"I think it's time," Hoyer said in front of reporters on the steps of the Capitol. "I'm going to continue to be working on behalf of the Democratic Party and on behalf of the values that Nancy spoke of." He added that he hopes for "success" from the new leadership.
"To serve with her for four years as speaker has been the greatest reward of my life because she included us and she empowers us to be our best selves everyday," said Rep. Ann McLane Kuster, D-New Hampshire.
President Joe Biden said in a statement Pelosi was "the most consequential speakers of the House of Representatives in our history."
"Because of Nancy Pelosi, the lives of millions and millions of Americans are better, even in districts represented by Republicans who voted against her bills and too often vilify her," the president said. "That's Nancy – always working for the dignity of all of the people. And, as a fierce defender of democracy through our laws, history will also note her fierceness and resolve to protect our democracy from the violent, deadly insurrection of January 6th."
Rep.-elect Glenn Ivey, D-Maryland, tweeted: "There's never been a more effective Speaker in our nation's history. Thank you Madam Speaker for your leadership and dedication to our country."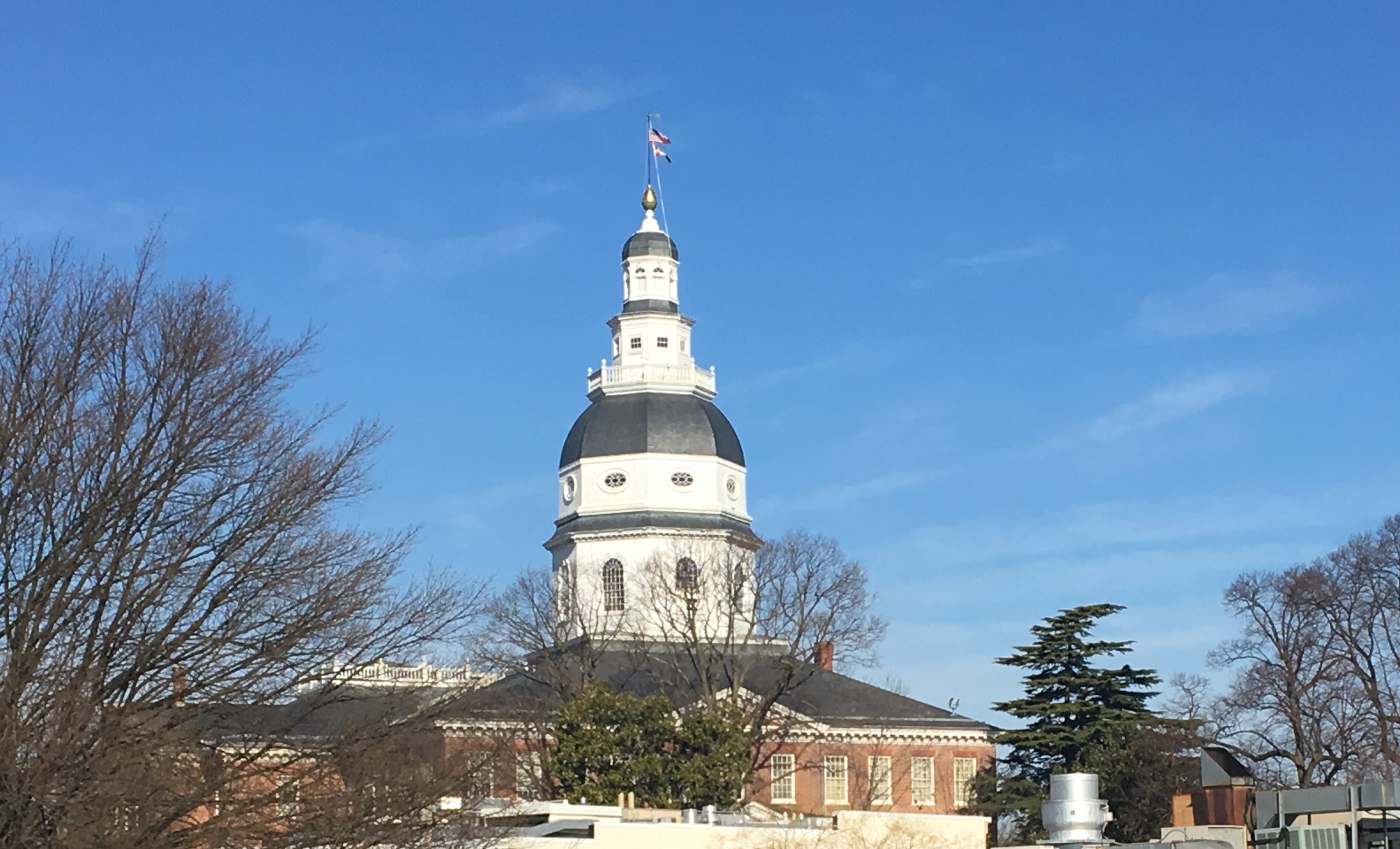 Capital News Service is a student-powered news organization run by the University of Maryland Philip Merrill College of Journalism. With bureaus in Annapolis and Washington run by professional journalists with decades of experience, they deliver news in multiple formats via partner news organizations and a destination Website.