Nick Cave & The Bad Seeds all in for show at The Anthem in DC
Jetting halfway around the world to undertake a grueling month-long, ten-stop Latin and North American tour is enough to wear anyone out. And world-weary may be the best way to describe Nick Cave & The Bad Seeds' appearance last Thursday night at The Anthem in Washington, D.C.
Cave's Anthem appearance was the eighth stop on a tour which began with a show on Oct. 2 at the Pepsi Center WTC – Mexico City, Mexico. The tour winds up tonight at the Scotiabank Arena in Toronto, Canada.
The touring line-up features Nick Cave (vocals, piano), Warren Ellis (violin, mandolin, guitar & samples) Martyn Casey (bass), Larry Mullins (drums, percussion), Jim Sclavunos (drums, percussion), George Vjestica (guitar) and Dave Sherman (keyboard).
Opening at 8pm for Nick Cave was the band Cigarettes After Sex.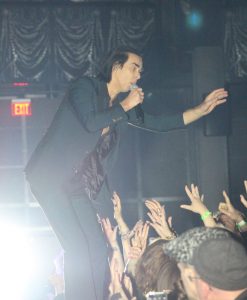 Cigarettes After Sex provided the audience with a proficient and pleasing opening set, though some of their numbers were mildly reminiscent of slow dance prom music. Not surprising, perhaps, since the band bills itself under the genre of ambient pop.
Taking to the stage shortly after 9pm, Nick Cave appeared to give it his all — willfully pushing past his somewhat laconic persona. Nick embraced his ardent fans, though some of the more casual attendees seemed mildly disappointed that the music varied significantly from his best-selling albums. Cave did a few old standards (Stagger Lee, Red Right Hand, The Wild Rose, Loverman, and Do You Love Me?) but stumbled right by some of the lyrics. He also went on with a few long solos — egged on by shouts of "Yeah, Yeah, Yeah" — which grew nettlesome on his extended encore of The Weeping Song.
Missing from the show was Cave's epic cover of Roy Orbison's Running Scared.
By the conert's end, Cave and his band were clearly spent. The crowd was also ready to call it a night.
Cave was definitely all in at The Anthem, but he has given fans much better shows, as witness his 2017 Copenhagen appearance. A special EP of audio from that extraordinary show, Distant Sky – Nick Cave & The Bad Seeds Live In Copenhagen, is available on Digital and 12" vinyl.
The following photos of last Thursday night's show are provided by contributing photographer Todd Welsh.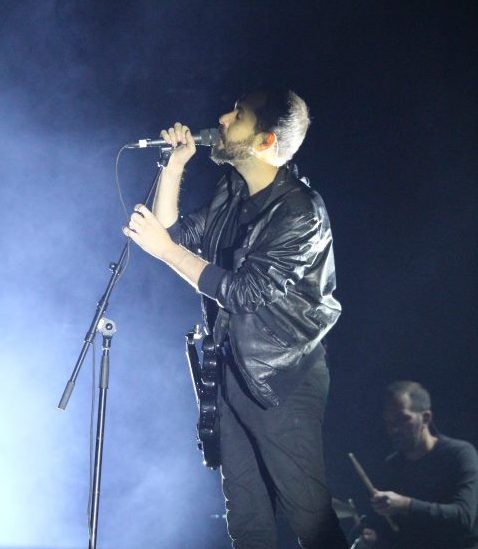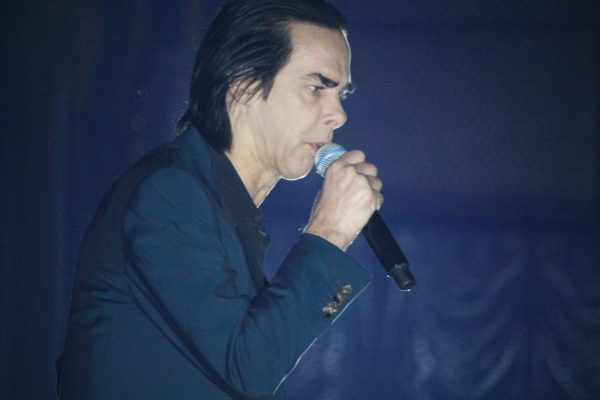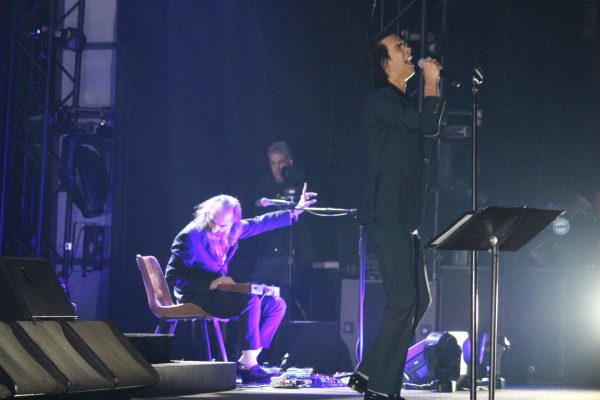 Baltimore Post-Examiner is run by a creative cadre of dedicated journalists – some who worked at the Washington Post, Baltimore Examiner and other regional and national publications. It's the Post-Examiner because we love the play on the word "Post" but we are also hoping to answer that question: What's next after newspapers? We see a lot of websites come and go – and many simply are not making it for various reasons. We have been a model of success since we launched in 2012 with "a little bit of everything" and we aim to continue to break that cycle of websites coming and going.