Nicholai Perrett claims that quarantine helped him to be more creative
Creative online influencer, Nicholai Perrett, brings more content to keep his fans and followers entertained amid COVID-19 crisis
The ravaging coronavirus pandemic seems to have brought out even more creativity from popular Instagram influencer, Nicholai Perrett. The talented prankster and multifaceted entertainer has continued to create more engaging and entertaining content amid the crisis even in quarantine, as he makes the best use of the resources at his disposal. In the wake of the virus, Nicholai has posted tons of videos on Instagram and other platforms, all of which have gone viral with thousands of views.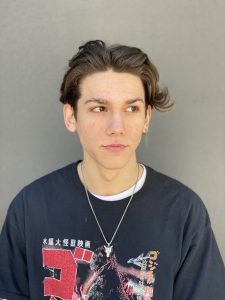 The Novel COVID-19 has continued to wreak havoc in several countries across the globe, with the WHO declaring the virus a pandemic due to its widespread and impact, with more than two million people already infected by the virus. The crisis has not only affected the health sector but has also taken a massive toll on businesses. The online world has not been left out of the effects of pandemic, with research showing that more people have used the internet and spent more hours on their smart mobile devices due to restrictions that have ensured that people stay at home observing physical distancing. However, content creators have not particularly found it easy, especially those that get more creative in the public space due to the kind of videos they make. Nicholai Perrett has however been able to turn things around even in quarantine
Nicholai seems to have gotten more creative in the first quarter of the year, with his videos on Instagram and his other social media accounts. The prankster has created several videos in quarantine, making the best use of some items that ordinarily would not have meant a lot, particularly to less creative minds. Some of viral videos made at the height of the COVID-19 pandemic include DIY pranks for quarantine, Harmonica challenge, Confetti prank, the cup game, lie detector, and a host of others.
The quarantine was another great opportunity for Nicholai Perrett to show the world his creativity and ingenuity and more importantly, get his fans and followers entertained particularly during the trying times brought by the rather unfortunate coronavirus crisis. The videos got massive reception from the social media world, averaging over 500 thousand views each.
Nicholai Perrett has continued to churn out several videos, not letting the global crisis dyer home from entertaining his fans.