New transportation secretary Pete Rahn hopes to have Purple and Red Line review done in 90 days
By Rebecca Lessner
For MarylandReporter.com
Newly appointed Maryland Transportation Secretary Pete Rahn told the Senate Budget and Taxation committee Wednesday he hopes to have his recommendation for the Red and Purple light rail lines to the governor in 90 days.
"You're the one now who has to make some big decisions," said committee Chairman Edward Kasemeyer, D-Howard-Baltimore.
Gov. Larry Hogan last week told reporters that he left money in the budget to begin building the two light rail lines in Baltimore and the D.C. suburbs, but that he would make those decisions about actually starting the projects later.
The secretary was hesitant to give a definite number of days it will take to prepare the analysis for Hogan. But when asked by Sen. Kasemeyer if he could estimate finishing within 90 days, Rahn replied "I would hope so."
"My education actually started yesterday on these two topics," Rahn said.
Since his move to Maryland for the job, Rahn has been reviewing several different transportation projects the state is proposing and is not ready to focus exclusively on the rail lines yet.
"Ninety days is an important time because that is the length of the legislative session," Rahn said. "I will be doing everything I can to accomplish that, but I will tell you that I don't want to give the governor an incomplete report that is not thorough, so I have a number of people that are working on this analysis, while I will be learning and having a very steep learning curve."
He's overseen large projects before
"Have you done projects like this before?" Sen. Nathaniel McFadden asked.
While Rahn has not worked on a $3 billion project in the past, he has worked on $1 billion projects, which he equates to involving the same amount of management and guidance.
"I am not daunted at all in leading the department that will deliver on a project this size," Rahn said. His past positions include the New Mexico State Highway and Transportation Department Secretary for seven years and leader of the Missouri State Department of Transportation for six years.
As he makes his decision, Rahn will be looking at a variety of factors including benefits and impacts cost, while also weighing ongoing costs to operate. Referring to past projects, he said, "We didn't build an asset, we built a liability." In his analysis he will consider what the cost of operation will be for the rail lines and if they are desirable compared to the revenue.
The projected cost of the Purple Line connecting Bethesda to New Carrollton has risen from $1.2 billion in 2000 to $2.4 billion, and questions still remain about ridership projections that help calculate revenue.
Mass transit versus roads
Sen. George Edwards, R-Western Md., asked the secretary to keep in mind that the funds being used for the Red and Purple lines could also be going to help deteriorating roads.
"There are parts of the state that won't have these lines that need new roads," Edwards said, concerned that if the projects should move forward, it would "dry up all of the money." Road upgrades across the state could keep jobs in rural towns and congestion out of the city, he said.
Rahn described his task as "The art of allocating limited resources towards insatiable ones."
"There is huge need out there," Rahn said, "and the challenge is how do you allocate those resources to all of these needs. I am comfortable making a recommendation. I don't know what that recommendation is today."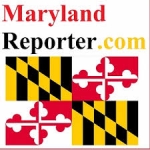 MarylandReporter.com is a daily news website produced by journalists committed to making state government as open, transparent, accountable and responsive as possible – in deed, not just in promise. We believe the people who pay for this government are entitled to have their money spent in an efficient and effective way, and that they are entitled to keep as much of their hard-earned dollars as they possibly can.