New Crypto Coin SafeTitan Releasing July 2021, ICO Prices Released
It has become semi-difficult to feel confident in knowing which cryptocurrency to invest money in today.  What is clear, however, almost all coins have a period of profitability.  DogeCoin (DOGE), ShibaInu (SHIB), CasinoCoin (CSC), Cardano (ADA) , and others have made millionaires of 'average joes' across the globe this year.   As more coins are finding uses and memecoins are turning into household names, another has surfaced.   New cryptocoin SafeTitan (STTN) is releasing next month, ICO prices released Sunday.
"When the moon is not enough," the mantra seen upon opening SafeTitan.net, the new cryptocurrency's official website. 
Besides being a name already recognized in the cryptos communities, STTN is trying to advance in the category of usability.   The possible Titan of tokens promotes their fundamental targets on Twitter & Facebook.
The brand wrote on their official Facebook: "We are dedicated to improving our token's sharding technology.   Cross-chain bridging is super important to our team as well.  This will allow the SafeTitan tokens to be swapped  with the most popular coins."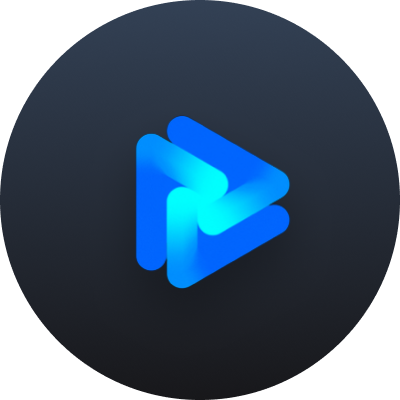 Sharding and Swapping
If not familiar, sharding technology is one of the most desirable functions of new cryptocurrencies people are buying in 2021.   In layman's terms, it makes blockchain transactions faster.
The more complex definition of sharding gets into data partitioning. The data exchanged for billions of transactions is a massive amount of content for a computer.    The sharding method breaks down the table architecture of data into rows that are easier for a computer to process.
Bitcoin, Ethereum 2.0, XRP, and others all had to upgrade their token technology to this method to maintain a reasonable transaction speed. SafeTitan wants to have their tech well organized before launching in July.
Initial Coin Offering (ICO)
The STTN tokens ICO is slated for next month, July 2021.   The coin that's coining the phrase 'beyond the moon,'  will be made available on the official website.   From there PancakeSwap's cryptocoin exchange can be used to convert it to BNB to fiat.
Though it says there's applications to over 200 exchanges on their website, it's a long process to get listed on most platforms.  The brave souls who spend money on the new coins being released rake in more profits, but it is a gamble as Warren Buffet said earlier this year.
If SafeTitan's brand continues to get pumped into the crypto communities, there will be a sure increase in price after launch for opportunists to reap.     The initial coin offering price is .005, according to the official website.  
High Potential, Low Circulation
There will be only 1-billion tokens circulated of SafeTitan.    That is an extremely low supply compared to most cryptocurrencies.
XRP has a total supply of 100 trillion tokens, with much of it not yet released for circulation.  Shiba Inu had a total of 300 trillion tokens circulating until Ethereum Vitalik burned 40% of the supply, which he was gifted.  That nearly split the SHIB token's supply in half.
Bitcoin has an extremely high price because it has only 18.5-million crypto coins mined to date, with a cap on total supply being 21-million.
SafeTitan ranks somewhere in the middle of  token supply of these brands.   1-billion is a small number of coins to be available for transactions in a world with an estimated 8-billion people.    And not only that, people make over $5-Trillion dollars of SWIFT transactions at the bank daily, which is what cryptocoin hopes to resolve for a lower fee.  This and more.
Who's Behind the Coin
Nicknamed "the China coin," the SafeTitan website showcases an elite group of Chinese marketers,  who focus on the technology market.    According to AFP, this group is aligning itself with some of Asia's biggest social media brands.  This leads many to believe a large perception  of STTN coin supply will be consumed by China upon launching.
In a scroll further down the website, photos of famous American celebrities can be seen.  The company proudly boasts additional plans of reaching today's generations through famous, mainstream stars of Hollywood and music.
No one has confirmed which famous influencers will be associated with the SafeTitan token but there will be some.   On social media, the brand confirmed rumors of their 'Titan100' team.   Skype and-or telegram cryptocurrency groups have chattered about this elite group of people,  pillars to various online communities and social media platforms, since May.
Hold or Sell
Once available on PancakeSwap, anyone can trade the SafeTitan coin.  The tokens will be sold on SafeTitan's official website for  .005 cents (USD), less than a penny each.   
Once owned users can choose to HODL and wait for a growth in demand, which will increase value or trade.  Trading this token will require an account with an exchange that acc as STTN is paired with the BNB coin.
The new cryptocurrency will be found under the symbol STTN.    It's based on the BEP20, Binance blockchain.  Additional details can be found at SafeTitan.net, the official website ICO page.