Neuman, Schuh face off to finish
In the fierce Republican contest for Anne Arundel County executive, incumbent Laura Neuman and challenger Steve Schuh face off Wednesday night at Severna Park High School at 7 p.m. It is their second and last debate, and based on their first one, it promises to be contentious.
Both candidates attacked each other this week in mailers sent to Republican primary voters.
Below is an analysis of the race by MarylandReporter.com editor Len Lazarick that appears as his regular Anne Arundel column in the June issue of the Business Monthly.
By Len Lazarick
Steve Schuh and Laura Neuman have been tangling with each other from afar for 15 months now in the Republican contest for Anne Arundel County Executive. The back and forth has gone on since that night in February 2013 when the county council chose Neuman over Del. Schuh (and several others) to fill the post after the resignation of John Leopold, who was convicted of abuse of the office.
Last month, Neuman and Schuh jousted, face-to-face, for 90 minutes in a spirited debate sponsored by The Capital. Beyond the required cordiality of smiles and handshakes, Neuman was surprisingly aggressive toward Schuh throughout the debate, in front of 600 people. She saved the strongest attacks for her closing statement.
Neuman accused Schuh not only of underhanded tactics — like talking to her mother to uncover dirt — but "false ethics complaints and false statements about hiring and spending." She called him "a career politician," adding his years of political activism and volunteer work to his two terms as delegate. Perhaps most damning for an Anne Arundel Republican, she said he'll outspend her in campaign funds trying "to cover up his 14 votes for tax increases, and the O'Malley budgets he voted for."
Some in the audience jeered when Schuh said the votes were for fees for specific services, not general taxes.
Of course, from the beginning of the debate, she found several different ways to bring up Schuh's two votes to approve the state mandate for a county rain tax, which Neuman eventually vetoed. It is her most persistent and reliable club against Schuh, and she uses it whenever she can.
Schuh explains repeatedly that he did not expect the mandate to work the way it did and has tried to repeal it, but the damage is done.
Making Claims
Schuh was remarkably restrained, but time after time, he tried to underscore his basic theme as a candidate: Laura Neuman is not what she claims to be.
She is not really the fiscal conservative she pretends to be, but Schuh is. She did not restrain spending as much she could have, but he would. He, not she, is a lifelong Republican activist; she didn't even vote in some elections. He, not she, grew up in Anne Arundel County. He, not she, is the effective manager, though both have MBAs.
Neuman prides herself on talking her way into the MBA program at what was then called Loyola College, despite having dropped out of high school and college. Schuh is smart enough not to mention his MBA comes from Harvard, and his undergrad degree is from Dartmouth, with a master's degree in education from Johns Hopkins.
Neuman weaves the personal and professional together in a tale of overcoming obstacles, such as a "dysfunctional family," to achieve professional success. "But Steve doesn't applaud success, he doesn't embrace the challenges all of us have overcome to succeed, despite adversity."
It's Neuman's school of hard knocks versus Schuh's Ivy League, but Neuman is smart enough not to frame it so crassly. She's looking for the support of others who have not had a privileged life.
Schuh's Biggest Obstacle
Now the biggest obstacle Schuh must overcome is this woman who was not even on the political radar screen two years ago as John Leopold's administration began to fall apart.
As befits a financial adviser and investor, Schuh had carefully laid out the strategy to succeed the term-limited Leopold. Schuh would raise more money than anyone before, scaring off opponents; he would enlist every Republican ally he could. He would formulate and execute a detailed business plan.
Then the three Democrats on the seven-member county council, with the added vote of Republican Jerry Walker, unexpectedly blew up the plan. They gave the job not to Schuh or a caretaker bureaucrat like John Hammond, who briefly held the job and wanted to serve out the term, but to Neuman. She, not Schuh, was the fresh face and a breath of fresh air, a clean break with the sordid past. She was the political novice with a business career replacing a womanizing career politician, a petite blonde in stark contrast to the tall, dark and loathsome Leopold.
If Neuman today were a political novice running against Schuh in the Republican primary, Schuh would win handily. But now Neuman has served 15 months in the job, improved county operations and prepared two budgets. She has made a small tax cut; Schuh would make an even bigger tax cut, he says. She has increased the number of police officers; Schuh would add even more officers, 150 during the next term, he says. Neuman has helped win funds for the replacement of Severna Park High School; Schuh has a 30-year plan to replace all the county's large high schools with smaller, less expensive schools.
Name That Tune
It reminds you of the old show tune "Anything you can do, I can do better, I can do anything better than you." But this drama is deadly serious.
It rankles Schuh that many people consider Neuman as competent and accomplished as he is. But for many people, choosing between the two will not be easy — and a vote for either would not be bad for Anne Arundel County.
In the fall, one of them will face Democrat George Johnson, the former sheriff and head of the Maryland Department of Natural Resources police, who lost to Leopold in 2006.
Related Stories
The Annapolis Capital this week published two long profiles of each of the candidates, delving deeply into their backgrounds.
http://www.capitalgazette.com/news/election/profile-neuman-s-story-drives-her-bid-for-county-executive/article_8a68ad32-f71f-5afd-8ae4-eff0809766c1.html
http://www.capitalgazette.com/news/election/profile-schuh-seeks-to-prove-he-s-the-most-worthy/article_439a0c99-749c-5f53-b51c-da0e32017c72.html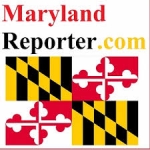 MarylandReporter.com is a daily news website produced by journalists committed to making state government as open, transparent, accountable and responsive as possible – in deed, not just in promise. We believe the people who pay for this government are entitled to have their money spent in an efficient and effective way, and that they are entitled to keep as much of their hard-earned dollars as they possibly can.