Naval Academy graduation in pictures
The annual Naval Academy graduation took place Friday.Vice President Joe Biden gave the commencement speech, with the second half of the speech emphasizing the role of the United States as a Pacific power, countering the increasing naval pressure from China. (Full text click here.)
"We continue to count on you to protect the world's security on the high seas, to project the presence required to sustain the United States as a global superpower — to be where it matters, when it matters most," said Biden.
Here are some scenes from the graduation. The photos were taken by Rebecca Lessner of MarylandReporter.com.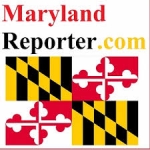 MarylandReporter.com is a daily news website produced by journalists committed to making state government as open, transparent, accountable and responsive as possible – in deed, not just in promise. We believe the people who pay for this government are entitled to have their money spent in an efficient and effective way, and that they are entitled to keep as much of their hard-earned dollars as they possibly can.