Nancy Pelosi home-schooled in the art of politics by her mother 'Big Nancy'
BALTIMORE – Everybody across America thinks they know the origin of Nancy Pelosi's politics, but everybody's wrong. They call her a San Francisco liberal, as though geography alone determines belief. Or they point to her father, or her oldest brother, each of whom was mayor of Baltimore and might have taught her how to play the game.
But it's still not the source of her passion, or her self-confidence, or the starting point of the remarkable career that made her the first female Speaker of the House and then, last week, got her back the same job and put her directly up against President Donald Trump.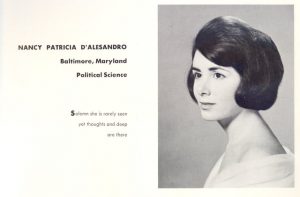 Decades before there was a movement dubbed Women's Liberation, or any modern version of it, there was someone known as Big Nancy. She was the beginning of it all. She was the future Nancy Pelosi's mother, Annunciata Lombardi D'Alesandro.
At a time when girls were raised to know their place (the kitchen, mostly), and mothers were role models for future housewives, Big Nancy rose from a "Sicilian cloistered" childhood to raise six children – and lead a political army.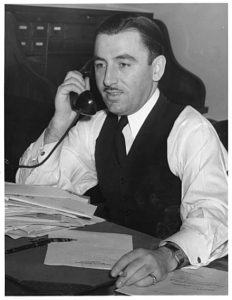 Yes, there were other teachers. There was Pelosi's father, Tommy D'Alesandro Jr., the three-term mayor of Baltimore all through Little Nancy's school years. And yes, there was Pelosi's older brother, Tommy III, mainly known as Tommy the Younger, who later served a mayoral term as well.
But it was the mother, Big Nancy, who set history into motion, and Little Nancy who watched carefully, and took notes, and ultimately became the most powerful woman in U.S. political history.
How remarkable was Big Nancy? "When she met my father," said Tommy the Younger D'Alesandro, "my mother didn't know anything about politics. But she wound up knowing more than him. They weren't afraid of my father, but they were terrified of my mother. You cross her, you're dead in the water."
"My mother," Nancy Pelosi told me one day, during her first term as House Speaker, "thought my father was a pushover. And he was a very tough guy. She'd tell him, 'Don't forget they're doing this. Don't forget, they're doing that.' You know, it's a lot easier to forgive than to forget. And my mother never forgot."
But that was only part of it. Little Nancy, 78, grew up when women were still second-class citizens. If they worked outside the home, they had female-only jobs: the typing pool, maybe, or school crossing guard. Or, if they were really smart, a teacher, a nurse, or a secretary. Only 3 percent of all doctors and 4 percent of all lawyers back then were women.
And almost nobody in political office was a woman.
But Big Nancy was the shadow power for the men in her life who held office. She told them how to run the political precincts. She had her own political army, scores of women from all over town who worked the phones and organized the big rallies and heard all the inside gossip and got out the vote each Election Day.
This was the future Nancy Pelosi's home schooling.
"What you have to know about my mother," Pelosi told me, "is that she was a feminist long before she ever heard the word. She thought girls should grow up and have their career and be self-sufficient."
"Nancy," says her brother Tommy, "is the reincarnation of my mother's ambition."
And that ambition is finding a new generation of women. As Pelosi told CNN's Dana Bash last week, when asked about her remarkable career, "You know why I do it? I do it because I want women to see you do not get pushed around."
That's another of the lessons learned from the woman known as Big Nancy, who was years ahead of her time.

Michael Olesker, columnist for the News American, Baltimore Sun, and Baltimore Examiner has spent a quarter of a century writing about the city he loves.He is the author of five previous books, including Michael Olesker's Baltimore: If You Live Here, You're Home, Journeys to the Heart of Baltimore, and The Colts' Baltimore: A City and Its Love Affair in the 1950s, all published by Johns Hopkins Press.