Mickey Mantle: A Baseball Icon With a Serious Flaw (Book Review)
I recall, not fondly, a game the then-mighty New York Yankees played against our Baltimore Orioles way back on April 30, 1960, at fabled Memorial Stadium on 33rd Street. Mercifully, it was only an exhibition contest. The Yanks subdued the hapless Orioles by a 16 to zip count.
The ticket cost about $1.50 for the grandstand and parking was fifty cents. There was no usher to tip. You found your seat in the grandstands on your own. I usually sat out in the center field stands, with my Locust Point neighbors, where you could also get a sunburn if you wanted one.
(Some fathers would bring their really young kids, say five to nine years old, to the game and let them run freely around the centerfield stands. It was a great way for dad to baby-sit the kids. No one objected. It was all part of the ritual.)
The Yankee lineup on that day included the dynamic duo of Mickey Mantle and Roger Maris, both sluggers extraordinaire. In this game, Maris got the home run and Mantle had to settle for going 2 for 4 and knocking in three runs.
The next year, 1961, Maris broke Babe Ruth's record of sixty home runs in one season. He hit 61 homers that year. Ruth's record was originally set in 1927. Mantle wasn't far behind his teammate. He whacked 54 homers and might have done more if he hadn't injured his hip in early September.
Indeed the year 1961 was memorable for both players, but Mantle over a long career, beginning in 1951 and ending in 1968, was the kind that legends were made of. He ended his 18 years with the Yankees with a total of 538 home runs. Mantle's slugging stats, too, speak for themself: The Yankees won 10 pennants with Mantle on the team and 7 World Series. Casey Stengel was the manager during those glory years. His relationship with Mantle was "often strained," according to author Tony Castro's book: "Mantle: The Best There Ever Was."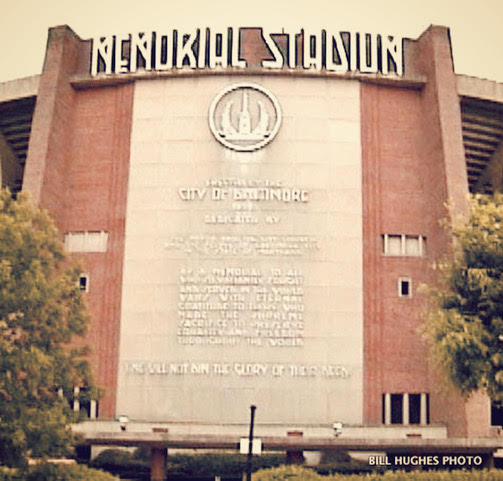 Castro underscored that when Stengel had picked his "personal" all-time team of his time, he left Mantle off of it. Bill Martin wanted to know how he could do that? "I dunno…some writer comes up to you…asks names…Stengel offered, lamely."
This was Mantle's version of events many years after the fact.
Martin had played infield for the Yankees in the 50s when Mantle was a teammate. He and "The Mick" were also drinking buddies and enjoyed making the rounds of the taverns and night clubs of "The Big Apple." Martin later became a manager of the Yankees and of two other major league teams.
Mantle had complained over the years that Stengel wanted to be "a father" to him. He let him know every chance he got that he just wanted him "to be my manager." When Mantle made this claim, his former manager was long in his grave and we only have "The Mick's" word for it, as related by Castro.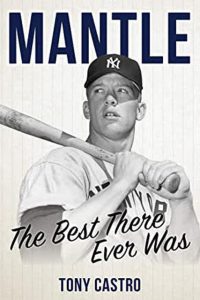 After Mantle retired in the 70s and moved to Dallas, Texas, his drinking got even worst. He soon, the author relates, earned a reputation, "for boorish behavior, especially toward members of the news media."
His wife, Merlyn Johnson – he had four sons with her – said he couldn't do a television interview show in the evening in the 70s, because usually "he had been drinking all day." Sadly, three of his sons also became alcoholic.
The author tells us how when he first met Mantle one afternoon, at Dallas's trendy Turtle Creek restaurant, in the 70s,  he was, "sloshed and slurring his words." During that get together, Mantle bragged about his one-time girlfriend from his New York days – Holly Brooke.
Another girlfriend, Greer Johnson, who was also his live-in agent at the time of his death, became the owner of many of his valuable personable items. It turned out they were worth about $500,000. To avoid expensive lawsuits disputing ownership, she split the difference with the surviving Mantle heirs.
One of the points the author makes over and over again is that, "Mantle truly was the greatest ballplayer of all time."
I don't buy it. He was good and in the "great" category for sure. But the "greatest of all time," not by a long shot.
I'm sure the fans of Babe Ruth, Barry Bonds, Ted Williams, Hank Aaron, Joe DiMaggio, Honus Wagner, Stan Musial, Ty Cobb, and Willie Mays will agree with me on this one.
On August 13,  1995, Mantle died at age 63, at Baylor U. Medical Center, with his wife, Merlyn at his side. This is the same hospital where he had received a liver transplant just months earlier on June 8th, 1995.
Author Castro has written a book, which will add little to the lure that is Mantle and to his legend. As far as Mantle's baseball heroic, Castro didn't present anything that wasn't already known. He did say a lot, however, about Mantle's primary flaw – his alcoholism – most of it hearsay.
Is repeatedly rehashing gossip about Mantle's drinking worth the price of Castro's book? At the end of the day, I don't think so. Also, Castro's title: "Mantle: The Best There Ever Was," just wasn't supported by his full-of-holes' story.

Bill Hughes is an attorney, author, actor and photographer. His latest book is "Byline Baltimore." It can be found at: https://www.amazon.com/William-Hughes/e/B00N7MGPXO/ref=dp_byline_cont_book_1