Merry Christmas Mr. President: You are impeached
WASHINGTON –  The House Democrats gift-wrapped Wednesday evening the best political present that President Donald Trump may have ever received – impeachment.
The House approved two articles of impeachment. The first, abuse of power (230-197), relates to Trump's alleged appeal to Ukrainian president Volodymr Zelensky to agree to open up an investigation into the business dealings of former Vice President and 2020 Democratic frontrunner Joe Biden in exchange for $400 million in foreign aid Congress had already approved.
The second, obstruction of Congress (229-198), relates to the administration's refusal to comply with committee subpoenas that sought documents and testimony from current and former administration officials.
Yes, Mr. President, you are among only three presidents to face that disposition, but with Senate acquittal considered likely and apparent division among 2020 Democratic presidential contenders-your trials and tribulations may soon be coming to an end and after all this, your party might just pick up a few seats.
But at least you made history. You will now have a footnote to your presidency with your enshrinement in an exclusive disgraced presidential impeachment club that features Bill Clinton and Andrew Johnson.
But no worries. Your base is fired up as the stock market continues to have a mind of its own busting record after record and investors are seeing more green than they have ever seen before under any former administration.
"He is well-positioned for re-election as impeachment will not help the Democrats," former Maryland Governor Robert L. Ehrlich (R) told the Baltimore Post-Examiner. "The case is paper thin and has generally been rejected by moderates," said Ehrlich who served four terms in Congress representing the 2nd District.
Former Rep. Rick Lazio (R-N.Y.) agreed, saying many Democrats rushed to judgment.
"Some effectively announced the outcome before fact-gathering and hearing all the evidence which undermined the credibility of the process and those who advocate impeachment, as do ad hominem attacks on issues unrelated to Ukraine that date back to his swearing-in."
And the two political pundits know a thing about impeachment. They both voted to impeach President Bill Clinton in 1998, which ended badly for Republicans when the Senate failed to convict.
Former Sen. Byron Dorgan (D-N.D.) said the political effect of impeachment is uncertain.
"It could help or hurt the chances of Democrats.  But that's not what is important."
Dorgan added: "They (Democrats) didn't really have any choice. The President misused his office with the promise of financial aid and a White House visit to try to coerce the President of Ukraine to announce an investigation of the President's political opponent. In short, he was trying to force foreign interference in a U.S. election.  That is an impeachable offense and cannot be allowed to go unchallenged."
Dorgan voted to acquit Clinton at the Senate trial in 1999.
Former Rep. Jason Altmire (D-Pa.) said impeachment will not affect 2020.
"The impeachment process won't move the political debate one iota. Democrats will be frustrated by Senate acquittal and Republicans will believe Democrats are more interested in investigations of Trump than governing the country."
Altmire added: "Unfortunately, the long-term fallout is that impeachment inquiries will likely join filibusters, government shutdowns, and party-line votes on presidential appointments as formerly rare procedural maneuvers that are commonplace in the polarized environment on Capitol Hill."
Richard Vatz, a professor of political persuasion at Towson University in Maryland, said impeachment is about political opportunism.
"The impeachment articles  — one for vague, unclear abuses of power and the other for obstruction of justice of Congress —  appear to be part of the "whatever may work to remove this president" strategy that has almost wholly inhabited Democratic Congressional political behavior since his election in 2016."
Vatz added: "The Democratic resentment of what they consider Donald Trump's intolerable off-putting style justifies in their eyes overturning the legitimate democratic processes that led to Mr. Trump's election. At root of this and the Resistance movement is a condescending view that the general public does not constitute a sufficiently wise electorate to choose the president it wants."
About 12 million people watched the full five days of hearings that took place from mid-to- late-November, according to the latest Nielsen ratings. That's significantly more than those who tuned in for the Clinton impeachment hearings and significantly less than those who tuned in for the Nixon impeachment hearings.
The good news for you, Mr. President, is that according to the latest Gallup poll, only 46% of the American public supports your impeachment and removal from office and a Wall Street Journal poll is a little more favorable for you with 48% for you and 48 percent against you.
And your best friends playing the stock market do not appear to be terribly concerned either as the Dow fell a mere 27 points on the day of the impeachment vote and remains in the historic 28,000 range up about 50 percent since you took office.
Stock analysts say investors are not worried – just as they weren't when Clinton was impeached – because they say it's all political and in your case, they know the Senate Republicans got your back.
So enjoy your Christmas, Mr. President. You may have just got what you wanted – a lump of coal from the Democrats and you love coal.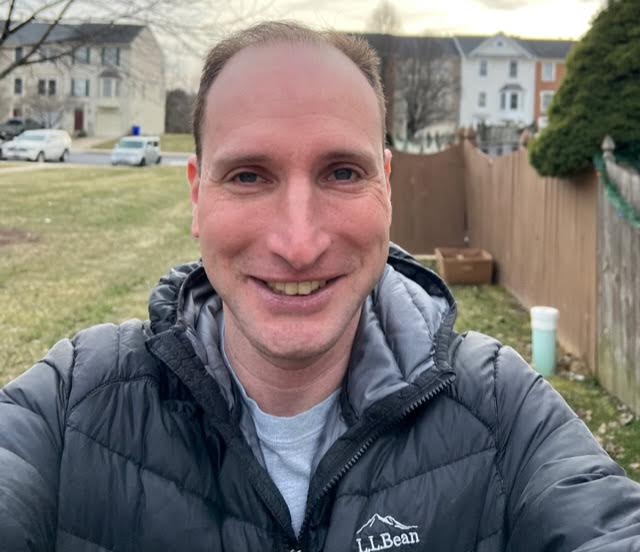 Bryan is a freelance political journalist who has extensive experience covering Congress and Maryland state government.
His work includes coverage of the election of Donald Trump, the confirmation hearings of Supreme Court Justice Brett Kavanaugh and attorneys general William Barr and Jeff Sessions-as well as that of the Maryland General Assembly, Gov. Larry Hogan, and the COVID-19 pandemic.
Bryan has broken stories involving athletic and sexual assault scandals with the Baltimore Post-Examiner.
His original UMBC investigation gained international attention, was featured in People Magazine and he was interviewed by ABC's "Good Morning America" and local radio stations. Bryan broke subsequent stories documenting UMBC's omission of a sexual assault on their daily crime log and a federal investigation related to the university's handling of an alleged sexual assault.