Md. pension system earns close to nothing in past year
By Len Lazarick
Len@MarylandReporter.com
Maryland's $37 billion state retirement and pension system for employees and teachers earned only .36% on its investments in the fiscal year that ended June 30.
This is far below the 7.75% that is the system's target. "The last 12 months presented a challenging environment for investors, particularly in international equity," said chief investment officer Melissa Moye. "Most of the system's assets added value to the fund, offsetting the negative impact of public equity for the year."
Most of the asset categories in the fund, from cash to real estate, had positive earnings of 3% to 8%. But publicly traded stocks, which represent 42% of the portfolio, were down almost 7%.
Results "a minor disaster" says one analyst
The results "look like a minor disaster for fiscal 2011," said Jeff Hooke, an investment banker who is chairman of the Maryland Tax Education Foundation and a persistent critic of the pension system.
Earlier this month the pension system board rejected a proposal to lower its assumed rate of return from 7.75% to 7.5%.
In the statement announcing last year's results, State Treasurer Nancy Kopp, chair of the pension system trustees, said, "The board continues to focus on long-term performance. Taking the long view, the system has on average exceeded the assumed rate of return over the last 25 years, which is a more appropriate measure of performance."
Long-term returns
Aside from double-digit returns in 2010 and 2011 (14% and 20%), you have to go back a full 25 years to match the current assumed rate of return over the long term. Michael Golden, director of external affairs at the state retirement agency, provided the following figures:
 5-year earnings, 0.78%
 10-year earnings, 5.89%
 20-year earning, 6.83%
25-year earnings, 7.85%
All three New York bond rating agencies last week expressed concern about Maryland's pension liabilities.
Fitch Ratings explicitly rejected the notion that 7.75% is realistic and uses the more conservative figure of 7%. This means that instead of state employee and teacher pensions now being funded at about 64%, the system actually had about 60% of the money needed over the next 30 years and that the unfunded liabilities of the plan were not $20 billion but more like $24 billion.
The rate of return on investments is crucial because most pension systems gain more money each year from their investments than they get from contributions by employees and the state budget.
California does better
Some of the states comparable to Maryland have not yet reported results, but California, with the largest state pension system valued at $233 billion, did two weeks ago. It announced  "a dismal 1% annual return on its investments, a figure far short of projections that will likely bring pressure on California's state and local governments to contribute more money," according to an Associated Press story.
"I think California is a good barometer," Hooke said. "I just think Maryland officials have to rethink how they're doing things."
California pension officials cited reasons similar to Moye's for that low performance.
Besides poor investment performance as shown in the accompanying charts, Maryland governors have consistently refused to put in the "actuarially required contribution" to match the pension promises made to employees and teachers.
In this year's budget, legislators told the retirement system to come up with a plan to phase out the "corridor method" of funding that has permitted lower contributions.  The system's board, headed by Kopp, has recommended the "corridor method" be eliminated.
Lowering the assumed rate of return and putting in the required contributions would cost hundreds of millions more, money that would likely have to be taken out of ongoing programs.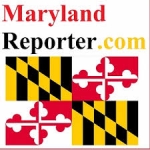 MarylandReporter.com is a daily news website produced by journalists committed to making state government as open, transparent, accountable and responsive as possible – in deed, not just in promise. We believe the people who pay for this government are entitled to have their money spent in an efficient and effective way, and that they are entitled to keep as much of their hard-earned dollars as they possibly can.