Matt Tommy Leading the Charge During COVID-19 and Taking the Internet by Storm – The Power of Online High Ticket Phone Sales
If the onset of COVID-19 has taught us one thing it is that your business better have massive cash reserves, or have a powerful online component or you won't be in business for much longer.
As Matt Tommy observed, "as a business owner it has been interesting to sit on the sidelines watching friends, family and those industries that did better, or stayed the same or worse during COVID-19. Why did some succeed and others fail?" In answering this question, Matt Tommy started to detect specific patterns that online businesses especially e-commerce, digital marketing agencies and the self-education space were leading from the hub.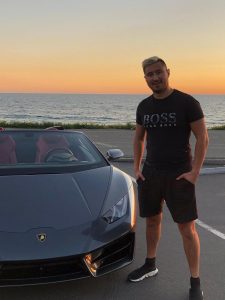 Matt Tommy started from humble beginnings in Australia before graduating in Biomedical Sciences from the University of Canberra. Like most others his age Matt Tommy was always told to follow the traditional pathway, but studying abroad at the University of Guelph in Canada for 6 months allowed him to see things differently. As
Matt Tommy explains: "I often believe our decisions are shaped by destiny and this was one of those moments. After forging some great relationships I ended up moving to Canada on a whim and then worked odd jobs at cafes and restaurants, having no clear direction of what I wanted to do. Which is what I imagine a lot of people are feeling right during the COVID-19 pandemic."
The good news is that Matt Tommy expanded his horizons, moving into other industries such as banking, sales and online sales. While all of those were great Matt Tommy always knew there was something more interesting and challenging out there. In a stroke of good fortune Matt Tommy met an advisor/mentor around that time who generously shared his knowledge and skill set.
As Matt Tommy discovered while there is no secret or magic formula to success that "if you look at success as a tangible object you just have to model the results you want to achieve and sure enough you will achieve."
As the results started tumbling in, Matt Tommy stumbled almost by accident into the online high ticket sales space, where he teaches entrepreneurs how best to scale their coaching programs, scale their sales processes, assemble teams and close actual sales over the phone. Self-education has become a huge sector in this booming industry, and over the past few years Matt Tommy has closed over 7 figures for himself and for his active clients in areas ranging from e-commerce coaching offers, agency coaching offers and so much more.
At Business Automation Growth – Matt Tommy has helped many entrepreneurs scale their businesses, close deals and even thrive during the COVID 19 driven recession. As Matt Tommy says: "Sales is the ultimate tool and building a bulletproof mindset to push forward and beyond is its ultimate reward." Matt Tommy highly recommends that if you are an expert or have experience, you need to share or broker that knowledge by creating a digital product and have a coaching element that helps people attain real tangible skills. As Matt Tommy explains: "Jobs come and go, but real skills of how to sell, market and educate on the internet or through Facebook make it a different world out there all together."
Matt Tommy feels so grateful to have landed where he is today, helping clients to work with amazing business partners. So, If you are looking to learn high ticket sales, acquire a new skill, or get an opportunity. If you are a sales pro looking for something more consistent and lucrative. Or an entrepreneur with a proven track record, or just want some consulting and a helping hand. Flick Matt Tommy a message today on instagram Matt Tommy – @mattommy. Matt Tommy would  love to add massive value to your business.