Maryland Republicans apologize for harsh tone that ended House session
By MICHELLE LARKIN
ANNAPOLIS, Md. – Maryland Del. Nic Kipke, R-Anne Arundel, apologized to House Speaker Adrienne Jones Tuesday afternoon after he told her to "sit down" in the final minutes of this year's General Assembly session in a harsh exchange over a provision to cannabis legislation.
A debate between Democrats and Republicans arose over HB1071, a bill that would prohibit a law enforcement officer from conducting a search on a motor vehicle based on the scent of marijuana alone. As the legislature's required midnight adjournment for the year was just a few minutes away, Jones stopped Republicans from explaining their votes, which angered Kipke.
Kipke raised his voice and pointed his finger at Jones, telling her to "sit down," and let the speaker pro-tem handle the intense situation. Even though Jones gaveled him down, he quoted provisions in the House rules and continued to yell into the microphone.
"I did call the speaker to apologize for the tone that I used… I respect the speaker, I'm very fond of her," Kipke said to Capital News Service. "I did listen to my speech and I felt like I was a little disrespectful, and I didn't mean to be disrespectful. I was just upset."
Kipke's apology is a quick shift from how he talked about apologizing to Jones on Monday night, the General Assembly's mandated deadline. He initially told The Baltimore Banner that he didn't apologize for standing up for the "voice of the Republicans in the chamber" and was only sorry if someone's "feelings were hurt."
When asked how the apology went, Kipke declined to go into detail and said it was a personal conversation, but mentioned Jones was "very gracious" about it.
After the conversation between the delegate and speaker, Jones issued a statement saying, "Delegate Kipke and I have served together for a long time, and I believe that when he called me this afternoon to apologize, it was genuine."
Some Democratic legislators found Kipke's behavior shameful. In a tweet on Tuesday morning, Jheanelle Wilkins, D-Montgomery, said Kipke "was intoxicated and belligerent on the House floor," adding that he "must apologize immediately and consider if his future is in the House."
"I think that's ridiculous…I was tired," Kipke told Capital News Service in response to Wilkins's tweet, adding that she wasn't near him to truly know if he was drinking. "The only thing that I could have done differently is I could have been more respectful in my tone, which I will definitely keep in mind."
In another tweet, Wilkins said, "Women in leadership – especially Black women – should NEVER be told to sit down." Wilkins is the chair of the Black Caucus, which also called on Kipke to publicly apologize to Jones.
Kipke wasn't alone when it came to his frustration and challenge toward the speaker. Other Republican delegates walked off the floor during the last minutes of session, protesting the speaker's curtailing of their ability to explain their vote.
"But what (Republicans) were standing up for, is the right to be heard and to be treated fairly," Kipke said. "We're going to stand up and we're going to be heard because we have an obligation to the voters that sent us there."
House Minority Leader Jason Buckel, R-Allegany, who urged the walkout among the Republican delegates, told CNS that not allowing the Republican delegates to speak or ask a question about a bill was unfair. "If the rules weren't going to be recognized to allow any of our members to explain their votes, there's really very little purpose of us being there," he added.
When asked if he thinks this incident will strain the relationship between House Democrats and Republicans, Buckel said that it will be resolved by the next session. Buckel also talked to Jones Tuesday morning at Gov. Wes Moore's first bill-signing event, in which he expressed his respect for her and what both Democrat and Republican members can do to accomplish goals.
"Speaker Jones and her staff are professionals," Buckel said. "They're good people uniformly."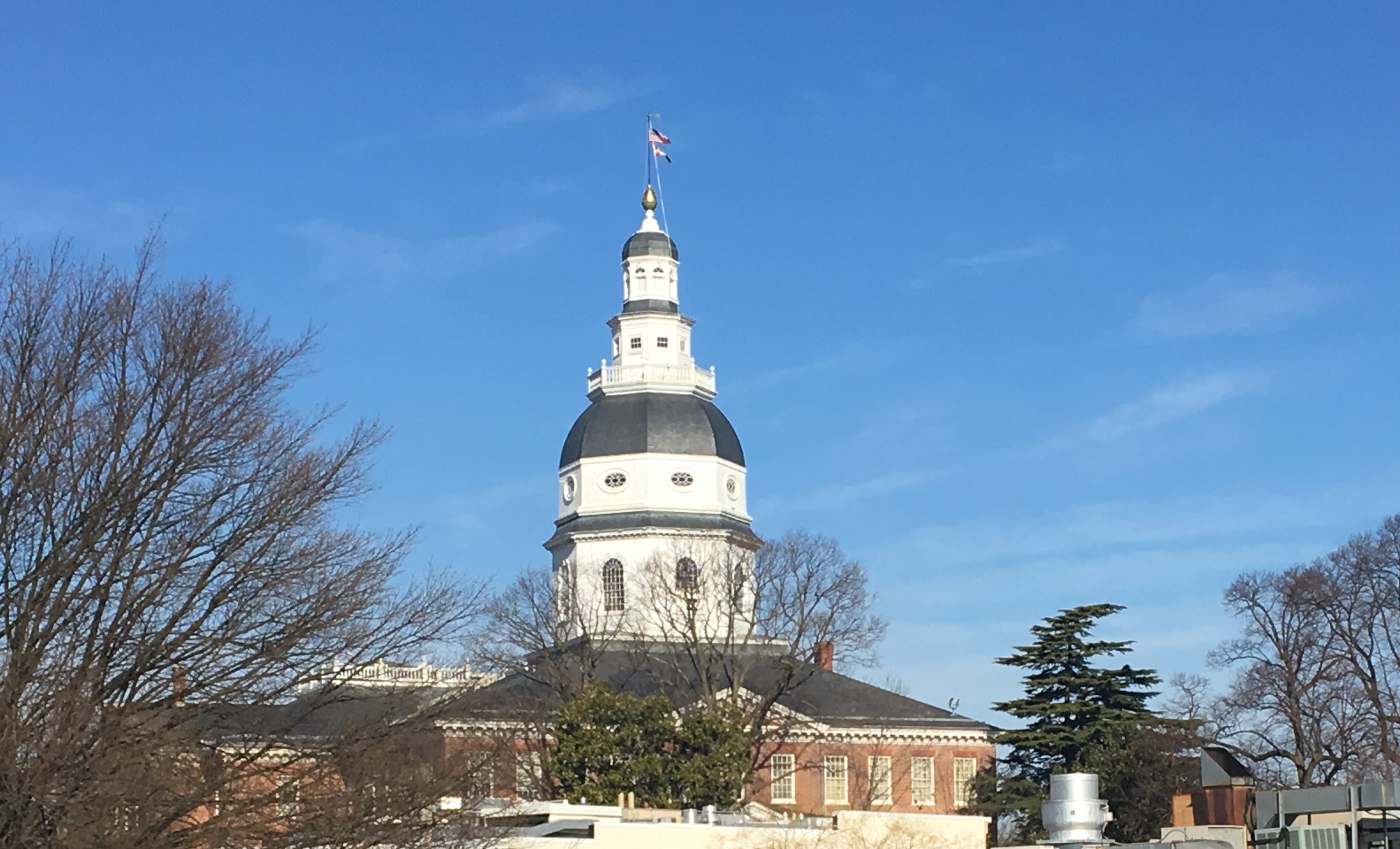 Capital News Service is a student-powered news organization run by the University of Maryland Philip Merrill College of Journalism. With bureaus in Annapolis and Washington run by professional journalists with decades of experience, they deliver news in multiple formats via partner news organizations and a destination Website.