Maryland Democrats push to rescind calls for US constitutional convention
Maryland Senate President Mike Miller at a rally to protest against President Donald Trump's budget cuts. (BPE Archives)
By Daniel Menefee
For MarylandReporter.com
The House of Delegates on Friday gave preliminary approval of House and Senate resolutions, HJ2/SJ2, to rescind all four of Maryland's calls for a constitutional convention. A final vote is expected today or Tuesday.
But the Republican minority in both chambers of the Maryland General Assembly have voiced opposition to rescinding the 1975 call to Congress for a balanced budget, when the national debt was $533 billion.
"It takes 31 years to count to one-billion," said Del. Ric Metzgar, R-Baltimore County, introducing an amendment to let the 1975 call for a balanced budget remain active. "Today's national debt is rapidly approaching $20 trillion, that is almost $60,000 of debt per person [in the United States]."
The Democrat-sponsored resolutions arose from grave concerns that deep blue Maryland could get summoned to a convention unwillingly with President Donald Trump in the White House and a Republican controlled Congress — and open a convention to an ultra-conservative agenda that would not be limited to tackling the nation's $20 trillion debt.
Runaway convention
Legal experts, including former Supreme Court justices, have said that the direction of a convention could take on a life of its own once convened and the entire Constitution would subject to a total re-write.
Democratic states fear a convention would tear down progress on issues such as civil rights, abortion, and tax policy — and also use the venue to enact extreme austerity measures to make deep cuts to Medicare, Social Security and other safety net programs.
Under Article 5 of the Constitution it takes 34 states, two-thirds, to call a convention and 38 to ratify any changes to the Constitution, four-fifths. Open calls in Maryland and other Democratic states could help the movement to get to the magic 34 and force a convention.
At the beginning of Maryland's legislative session 28 states had calls for a convention and on Feb. 24 Wyoming became the 29th. If Maryland succeeds in the rescission, by properly notifying Congress it is recalling its applications, the number bumps back down to 28.
There has been a move afoot by conservative groups in recent years to call a convention.
The American Legislative Exchange Council and Citizens for Self Government have helped finance the movement, which calls for term limits and severely curtailing the power of the federal government to borrow money and regulate commerce.
The Balanced Budget Amendment Task Force, a partner organization with ALEC and CSG, are heavily lobbying statehouses in Arizona, Virginia, Kentucky, Minnesota, Montana, South Carolina, and Wisconsin to apply to Congress for a convention.
The call for a convention to require a balanced budget was championed in Maryland and around the country by the late state senator and Senate president, James Clark Jr.
Need to recall all of them
Del. Anne Healey, chair of the House Rules Committee asked the House to resist Metzgar's amendment because it could draw Maryland into a convention.
"We have to recall all of them," Healey, D-Montgomery, said. "It's a dangerous thing to do … we don't know if there will be any way to stop a constitutional convention from running amok."
"In the current politically charged atmosphere in our country there's no telling what could happen," she said. She said the country should stick to the "tried and true method" changing the Constitution through amendments by Congress.
Del. Jason Buckel, R-Allegany, said no one should "fear a democracy" and that the need for a balanced budget should transcend party lines.
"I don't think we should fear a legally established process that is very clear and very obvious," Buckel said. "While we all have different political points of view, I don't think anyone should have the point of view that the national deficit is OK."
He said both parties were responsible for the behemoth national debt.
But Healey again reiterated that a convention would be "uncharted territory," and quoted former Supreme Court Chief Justice Warren Burger and Justice Antonin Scalia.
Said Berger in 1988:
"There is no way to effectively limit or muzzle the actions of a constitutional convention. The convention could make its own rules and set its own agenda. Congress might try to limit the convention to one amendment or one issue, but there is no way to assure that the convention would obey. After a convention is convened, it will be too late to stop the convention if we don't like its agenda."
Said Scalia in 2014:
"I certainly would not want a constitutional convention. Whoa! Who knows what would come out of it?"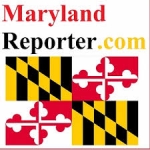 MarylandReporter.com is a daily news website produced by journalists committed to making state government as open, transparent, accountable and responsive as possible – in deed, not just in promise. We believe the people who pay for this government are entitled to have their money spent in an efficient and effective way, and that they are entitled to keep as much of their hard-earned dollars as they possibly can.