Marvin Mandel: 'a teacher all the way till the end'
Former Democratic Maryland Governor Marvin Mandel's Thursday funeral service at Sol Levinson & Bros Inc. in northwest Baltimore County was attended by many of the state's most prominent elected officials, former officials, and ordinary citizens as well.
Among those who spoke were Republican Gov. Lawrence J. Hogan Jr., former Democratic Congressman, and once NAACP President Kweisi Mfume, former Republican Gov. Robert L. Ehrlich Jr., and U.S. House Democratic Whip Steny Hoyer.
Democrats such as Attorney General Brian Frosh, Comptroller Peter Franchot, House Speaker Michael Busch, Senate President Thomas V. Mike Miller Jr., U.S. Senator Benjamin Cardin, and former Gov. Harry Hughes also attended-as did other elected officials from both parties-but none spoke.
Prominent lobbyist and longtime Mandel friend Bruce Bereano, former Press Secretary Frank DeFillipo, and family members of the deceased governor were also present.
Mandel was widely admired by those on both sides of the aisle and drew praise accordingly.
Gov. Hogan described Mandel as "the architect of modern Maryland" and praised the former governor for reforming state bureaucracy.
"Maryland had an antiquated court system, so Governor Mandel established the modern District Court of Maryland, the Court of Special Appeals, and the Public Defender's service," Hogan said.
The Governor also credited Mandel with vast infrastructure improvements.
"Maryland had a disorganized transportation system, so Governor Mandel created the modern Department of Transportation and started work on the Fort McHenry Tunnel and Key Bridge," Hogan said, and also lauded Mandel for facilitating the creation of what is now BWI-Thurgood Marshall Airport.
Gov. Hogan also expressed movingly his appreciation for Mandel's counsel and friendship.
"I feel tremendously honored to have had Governor Mandel as a dear friend and I will forever be grateful for his friendship, advice, and support," Hogan said.
Former Congressman Mfume also expressed appreciation for Mandel's friendship and noted that the former governor's appeal extended to all: "Regardless of their race, religion or political affiliation."
Mfume also referred to Mandel's common man persona.
"Marvin Mandel was unawed by [opinion] unseduced by flattery, and undismayed by disaster.  "In many respects he was and remained a teacher all the way till the end," Mfume said.
Former Gov. Robert L. Ehrlich Jr., described Mandel as a "pundit, advisor, mentor and friend," who quietly supported him [Ehrlich] despite being from a different political party.
Ehrlich also recalled Gov. Mandel's cachet regarding how even deceased former Gov. William D. Schaeffer, a man who seldom yielded, "always deferred to Gov. Marvin Mandel [because] he knew who the boss really was."
Congressman Hoyer, who was once Maryland Senate President and had a close working relationship with Mandel, attempted to lighten the mood before praising his former colleague.
"This is a glorious day to remember an extraordinary human being who God left us with for 95 years," Hoyer said amidst applause.
Hoyer described Mandel as a "quiet man not prone to self-aggrandizement, pontification, nor stentorian pronouncements."
"But he was most assuredly, however, an extraordinary accomplished political leader with a vision for progress and performance which was matched by his political skill to accomplish that vision."
Following political officials, Mandel's family spoke.
The former governor's son Gary eulogized as did step-son Paul Dorsey and Mandel's granddaughters.
Rabbi Stuart Weinblatt, who officiated, paid tribute at the beginning of the service and led prayers.
Following the service, pallbearers carrying Mandel's casket, which was covered with an American flag, were greeted by a Maryland State Police honor guard before unloading the former governor's casket into a cemetery bound herse.
Mandel, 95, died August 30st and was Maryland's only Jewish chief executive. He assumed office in 1969 following a vacancy created by then-Gov. Spiro T. Agnew's resignation after the former's election as Richard Nixon's vice president.
Since the office of Lieutenant Governor did not exist at that time, Mandel-then Speaker of the House of Delegates-was elected by the legislature to serve out the remainder of Agnew's term. He was subsequently re-elected by popular vote in 1970 and again in 1974.
However, Mandel's tremendous political successes were somewhat overshadowed by legal problems.  In 1977, he was convicted of mail fraud and racketerring and served more than a year and half in a Florida prison.  However, President Reagan commuted Mandel's sentence in 1981, and his conviction was overturned six years later.
Mandel returned to politics in 2003, when Gov. Ehrlich appointed him chairman of the  governor's Commission on the Structure and Efficiency of State Government as well as a member of the Board of Regents which oversees Maryland's public universities.
The former governor was a Terps fan and was often seen having lunch at Chick and Ruth's Delicatessen in Annapolis where he often led patrons in reciting the Pledge of Allegiance.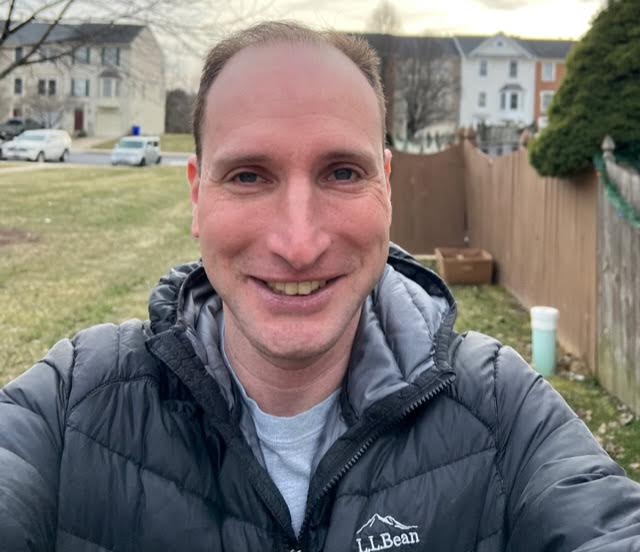 Bryan is an award-winning political journalist who has extensive experience covering Congress and Maryland state government.
His work includes coverage of the election of Donald Trump, the confirmation hearings of Supreme Court Justice Brett Kavanaugh and attorneys general William Barr and Jeff Sessions-as well as that of the Maryland General Assembly, Gov. Larry Hogan, and the COVID-19 pandemic.
Bryan has broken stories involving athletic and sexual assault scandals with the Baltimore Post-Examiner.
His original UMBC investigation gained international attention, was featured in People Magazine and he was interviewed by ABC's "Good Morning America" and local radio stations. Bryan broke subsequent stories documenting UMBC's omission of a sexual assault on their daily crime log and a federal investigation related to the university's handling of an alleged sexual assault.