Martin O'Malley, Lindsey Graham on fundraising trail
Former Gov. Martin O'Malley was the star attraction at a fundraiser for Howard County Councilmember Calvin Ball and his campaign for county executive against incumbent Republican Allan Kittleman, whose name wasn't mentioned in the short speeches at the event Wednesday evening.
O'Malley called Ball, 42, "one of the outstanding young leaders of our state."
As O'Malley travels around the country speaking for Democratic candidates, he finds, "People are hungry for new leadership, people who will bring us together and not drive us apart."
"This guy understands the priorities of the people in Howard County," O'Malley told the modest crowd of about 40 people. "This is the guy that understands the heartbeat of Howard County."
Ball, who was term-limited after 12 years on the council, supported O'Malley's first run for governor in 2006 and served on his transition team for education. O'Malley appointed him to the Maryland Sustainable Growth Commission and the Commission on Environmental Justice and Sustainable Communities, which Ball chaired.
"Always we had Howard County leading the way," Ball said. "This is a time for us to come together in unity to not only win Howard County, and not only win the state of Maryland, but to govern in a way we can be proud of."
Neither Ball nor Kittleman have primary opponents, so they will face each other on the November ballot.
Kittleman has just released his first TV ad running on cable. As of January he had $825,552 cash in his campaign account, and Ball had $223,733.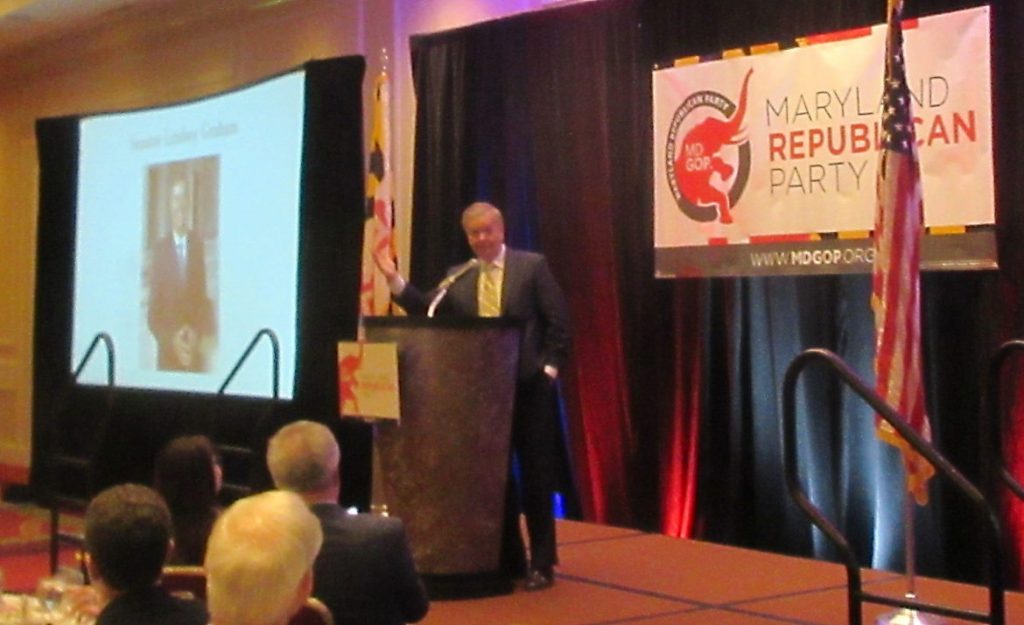 Sen. Graham tells Md. GOP Trump 'can grow the party'
U.S. Sen. Lindsey Graham of South Carolina gave a laugh-filled speech to the Maryland Republican Party's annual Red White and Blue dinner at the BWI Marriott Tuesday night.
Graham, one of the 16 Republicans that Donald Trump beat on his way to the GOP presidential nomination, said the president reminds him all the time of the negative remarks the senator made about Trump during the campaign.
Yet he had praise for President Trump, saying he "can grow the party."
In his self-deprecating, humorous talk to several hundred Republicans, Graham also had some backhanded compliments for the unpredictable president.
"I told the Chinese ambassador, if you don't think President Trump is crazy, then you're crazy." And "I told the president to his face, 'The reason you didn't collude with the Russians is because you can't collude with anyone.'"
Graham also praised Maryland Gov. Larry Hogan, who was represented at the dinner by Lt. Gov. Boyd Rutherford. Rutherford introduced Graham after he listed the administration's accomplishments.
"I don't know how you won, but you did," Graham said. "Governor Hogan beat cancer, and he's going to beat the Democrat."
"We had friends who told us that we weren't going to win," Rutherford told the crowd. He asked the audience not to take anything for granted in this election year.
"As we go forward, it is going to be a tough fight," he said. The Democrat they beat in 2014, Lt. Gov. Anthony Brown, "He was complacent, and we can't let any of you be complacent."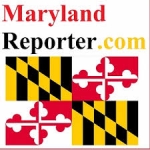 MarylandReporter.com is a daily news website produced by journalists committed to making state government as open, transparent, accountable and responsive as possible – in deed, not just in promise. We believe the people who pay for this government are entitled to have their money spent in an efficient and effective way, and that they are entitled to keep as much of their hard-earned dollars as they possibly can.