"Never ask what sort of computer a guy drives. If he's a Mac user, he'll tell you. If not, why embarrass him?"
–Tom Clancy 
Tom Clancy said that in 1996.  I am not sure how to say this, so I will just say it.  If you are embarrassed by Mac products, you are missing out on a wide range of innovative technology.  I know who you are, too.  The people who are loyal PC users would never consider using a Mac product in their lives.  These are the people who bought a Zune instead of an iPod for the mere fact that the iPod is a Mac product.
Why do I know these people so well?  I used to be one of them. I can clearly remember a time when I used only PC products.  Then I realized I was seeing only half of the technology "Big Picture."  The big picture is knowing what technology can do and how it can work for you. 
As of today, I refuse to debate which one is better for the reason that none are perfect and both should be used for their different strengths.  Apple has constantly looked to improve the look and most importantly the usability of it.  It has continued to change the way we use our computers and have continued to be one of the most inventive companies out there.
Seventy percent of the nation's incoming freshmen used Apple computers and an overwhelming number of these students used laptops in 2010, according to tech.fortune.cnn.com This shows Apple is going after the youth and building a loyal following.
What products do I use today? 
I built my main computer, a PC and for the record, and I love it.  I also use an iPhone, iPad, Mac Book Pro, iPod shuffle and recently just sold my Classic 32GB iPod because I have the majority of my music on my iPhone.  I love Apple for all of my mobile needs.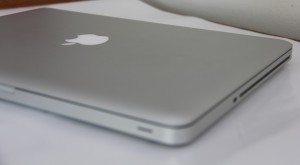 Why I go with Mac for mobile devices (iPhone)?
Apple has built its products to be reliable and user friendly.  When I am on the run, I love to have a product that is simple and easy to use.  It can be argued that Apple restricts what you can do on its mobile products and it does restrict the apps that you run or the ways you can customize your phone.  This should not bother the majority of people, but if you like to play around with things and customize your phone, the best way to fix this is to Jailbreak your phone.  Jailbreaking is a pretty simple process and there are tons of sites out there that will walk you through the process.  This process will allow you to make tons of changes to your phone, but still keep that simple easy to use IOS.  If you are looking for a great tutorial on how to Jailbreak your iPhone you can find one right here.
Macs are expensive
Macs are  expensive. I will not deny that, but they hold  value and can last you several years, compared to a cheaper PC that may last only a few years. If you buy a cheap PC to save a little money, you might end up paying a lot more in the long run with repairs and end up purchasing another one in a few years, whereas your buddy with the Mac may still be using the same Apple computer.
Tech Support
If you have ever tried to call the support for Dell, HP or other computer companies, you will be on the phone for several hours and they will most likely ask you questions that you cannot answer .  This can be a big problem that for someone with little knowledge about diagnosing or fixing computers.  Many people give up and take their computer to the Geek Squad  and end up paying more for repairs than their computers are worth.
With Macs you can take it into any of their locations and get your computers fixed with out any trouble.  Apple even has classes that you can take in store, to help you learn how to use your computer.
Why I still have a PC
Games
Many of the popular games still cannot be played on a Mac.  Programmers are allowing games to be played on Macs, but this is a slow process.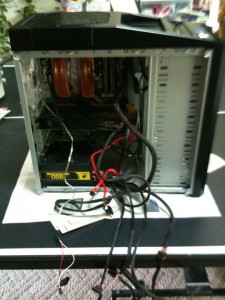 Freeware
Looking for free programs?  PC is the right place to find them.  No matter what it is, you can find a program for free.
Building Computers
Another reason I love PCs so much is because you can customize and build your own computer.  The greatest part of this is you can save a lot of money.  I bought my computer part by part two years ago and waited for those parts to go on sale to get the best price.
So what am I trying to say?
Like any company, Apple has had its problems, recently with antenna problems or overheating iPads.  Many are looking to Tim Cook and waiting to see if he can keep up with the consistently outstanding product that Apple has been known for.
So what do I ask from you next time you are looking for a computer, phone, tablet, etc.?
Through this whole piece I may seem like a little bit of a Apple fan boy, but really I just want people to find the right technology for them.  So all I ask is that next time you looking for a computer, mp3 player, tablet, etc. that you look at some Apple products and see if you like them.