No doubt there probably was one time in your life you thought about going to Paris. I know I have.
But one thing or another stopped you from going, perhaps the cost or not enough time. You don't have to leave Baltimore to experience the same food available in Paris.
I'm going to send you to Le Bistro du Village, 1609 Sulgrave Avenue in the quaint village of Mt. Washington. It was originally know as Crepe Du Jour French Bistro. It is locally owned and operated by Mustapha and his wife Donna.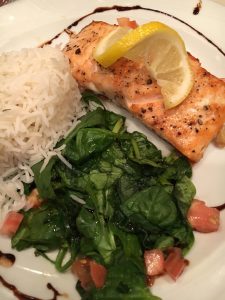 The first location opened in Cross Keys in 1997. The restaurant moved to Mount Washington in 2000 and the name was changed in April 2017. Mustapha is French Algerian so he came to this country with a vast knowledge of French cooking.
It's casual dining open seven days for lunch and dinner with brunch Saturday and Sunday. The brunch by the way is excellent. Some of the menu items include eggs, omelets, crepes and waffles.
They have a few tables set up outside and there is a heated terrace in the back open year round.  If you go why not take advantage of their weekly specials.  Monday is mussels night ($10), Tuesday rib eye night ($18), Wednesday enjoy seafood crepes ($15) and Thursday fish of the day (market).
Dinner entrees include duck leg confit, boeuf bourguignon, truite meuniere, chicken cordon blue and merguez frites.  Don't worry, your server will translate.  All this sounds good but is the food good?  All I can tell you is they have been part of the Zagat Guide since 2003.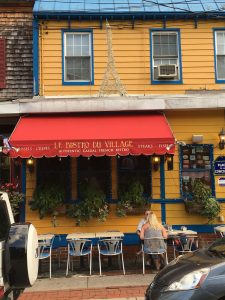 Once a month there's a party night. The next one is Beaujolais Nouveau November 16.
Le Bistro offers excellent French wines, aperitifs and champagne. And I'll add decadent dessert choices. I've been told to try the crepe la tropicale or the crepe la guillotine.
You can reach them at 410-542-9000 or at lebistroduvillage.com.  They are also active on Facebook, Instagram and Twitter.