Lawmakers and analysts say failure to reach debt ceiling agreement could wreak significant economic damage
Many Americans seem unaware or are apathetic about the prospect that Congress might fail to come to an agreement to raise the nation's borrowing limit in a timely manner.
From where many people sit, the barrage of news reports chronicling the debate on Capitol Hill about raising the debt limit or debt ceiling might as well be in published another language or should only be of concern to the most wonky of politicos.
So why should they care? What is it all about?
The debt limit was reached in January. Since that time the government has put in place "extraordinary measures" to ensure that the nation can pay its bills and meet its international obligations. But even with extraordinary measures in place, default could occur sometime in early June if Congress does not act, Treasury Secretary Janet Yellen has warned.
With the national debt over $31 trillion and China's the nation's second largest creditor, House Republicans are demanding large spending cuts in exchange for raising the debt ceiling. The Biden administration and Democratic lawmakers have refused attempts to tie the two issues together and insist on a "clean" debt ceiling increase.
House Speaker Kevin McCarthy (R-Calif.) has said he opposes a clean debt ceiling increase. In the Senate, a bipartisan majority appear to be onboard with the prospect of raising the debt ceiling without other obligations attached.
The longer the debate the drags on the more perilous the situation becomes because even coming up against the precipice of the June deadline could have major economic consequences, just as it did in 2011 when lawmakers did not reach an agreement until the last minute.
Actually reaching default, which has never happened in U.S. history, could have grave economic consequences, lawmakers and economic analysts said.
 How grave?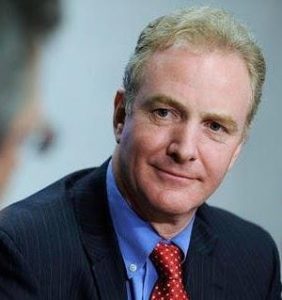 "This would be very bad economic news for every American household," Sen. Chris Van Hollen (D-Md.) told Baltimore Post-Examiner in an exclusive interview.
"Mortgage interest rates would go up…The same with car payments. At the same time that we are bringing down costs and bringing down inflation, this would generate an increase in costs for American households. The value of IRAs and retirement accounts would go down because of the uncertainty in the market. In terms of government services, it puts all of them at risk," Van Hollen added.
Van Hollen elaborated, saying critical government programs designed to help seniors, such as Social Security and Medicare, would be in jeopardy in the event of default because payments might not be made on time. Moreover, the government might not even be in a position to pay its contractors, the senator said.
When might a deal be reached?  
Van Hollen noted that under the Trump administration Congress raised the debt ceiling three times with broad bipartisan support. Van Hollen said were it not for the Trump administration's $2 trillion tax cuts the government would not yet have surpassed its borrowing limit. Still, the senator said he is hopeful that a deal can be reached to raise the debt ceiling.
"I wish I could say that this issue will be resolved quickly. It should be resolved quickly. But I think that it is going to take a little bit of time."
Former Rep. Rick Lazio, a New York Republican who served as chair of a House banking subcommittee during the mid-1990s, said a last minute deal is more likely than a prompt resolution.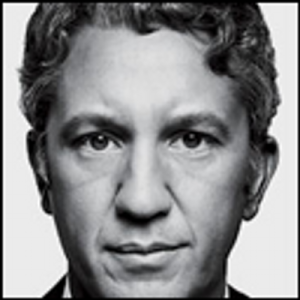 "If past history is any guide, this debate will go down to the wire. And it will be up to President Biden to show the political wisdom and courage to explore a fair compromise. If he does, he will deserve credit. If he digs in and is inflexible in the name of more spending and debt, his numbers will continue to crash amongst crucial independent voters. Democrats in House seats that were barely won this cycle and those senators who are up in 2024 -many more than Republican open seats-will be hard pressed to support a position that seems inflexible and irresponsible."
Lazio said Republicans are right to insist that a deal be contingent on future spending cuts.
"Virtually all reputable economists agree that the current debt trajectory is unsustainable. So when exactly are we supposed to do something about it? That is the debate the Republicans want: we will raise the debt ceiling for past spending if you, in turn, agree to slow this meteoric rise in future spending and debt hikes. If Republicans can make this very reasonable case to the public they will win the public debate and define themselves as the responsible stewards of the national purse."
Default could produce serious problems for the nation's economy 
"Playing politics with the nation's financial integrity is dangerous," George Georgiou, a professor of economics at Towson University, said.
"Naturally, we cannot ignore the financial burden of a growing debt to GDP ratio.  Unfortunately, given the promises made to the American public and the need to provide for national security the present debt/GDP ratio is going to continue to rise unless the rate of growth of GDP increases at a faster rate than the public debt.  This is not going to happen as matters stand presently. This trend is further exasperated with higher interest rates that increase the debt burden. Furthermore, the financial standing of the U.S. Dollar both as a safe haven and the predominant reserve currency is likely to weaken over the coming years as competition increases as we move towards a multi-polar world in the 21st Century."
And though debt accumulation is a serious problem that must be addressed, it is equally important that Congress raise the debt ceiling, Georgiou insisted.
"Given the importance of preserving the financial standing of the U.S. in global markets, notwithstanding the domestic financial turmoil, it is imperative that the debt ceiling should be raised and of course serious attention should be given to address the problems that are bound to arise as the debt/GDP ratio continues to rise in the years ahead."
Arabinda Basistha, a professor of economics at West Virginia University, said the duration of default would be key in determining how much damage is done to the economy.
"The financial market borrowing costs will rise, with risky bonds rising more than the safer treasuries. I expect stock prices to fall as well. Overall, financial conditions will worsen, although it is hard to guess it's exact magnitude. This worsening of financial markets will negatively affect the economy and jobs.
"The temporary default will adversely affect the social welfare programs provided by the U.S.; like Social Security and Medicare. Many households depend on those payments. Their living conditions could be hit badly. A very brief default, say one week or 10 days, may not be a big issue. But the costs to American households can climb fast with an extended default lasting more than a month."
How are the negotiations going? 
In his State of the Union address on Tuesday evening, President Biden ripped Republicans over their preconditions to a debt ceiling deal, saying they "want to take the economy hostage." The president's remarks were met with boos and jeers by some Republicans in the audience.
In ongoing talks, Republicans are trying to get the White House to consider budget caps and work requirements for Medicaid and food stamp recipients. McCarthy has said cuts to Social Security and Medicare are off the table, as are any possible tax increases.
It is unclear whether the Biden administration will agree to any of those demands, as Democrats have insisted that any spending cuts be dealt with the in the budget, not as part of a debt ceiling increase.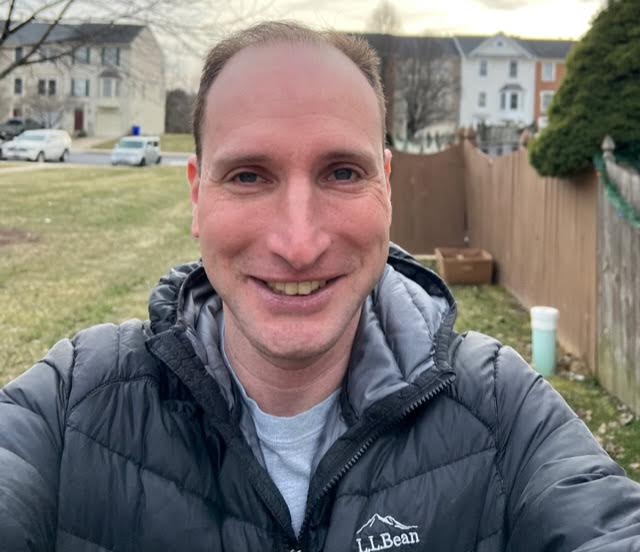 Bryan is an award-winning political journalist who has extensive experience covering Congress and Maryland state government.
His work includes coverage of the election of Donald Trump, the confirmation hearings of Supreme Court Justice Brett Kavanaugh and attorneys general William Barr and Jeff Sessions-as well as that of the Maryland General Assembly, Gov. Larry Hogan, and the COVID-19 pandemic.
Bryan has broken stories involving athletic and sexual assault scandals with the Baltimore Post-Examiner.
His original UMBC investigation gained international attention, was featured in People Magazine and he was interviewed by ABC's "Good Morning America" and local radio stations. Bryan broke subsequent stories documenting UMBC's omission of a sexual assault on their daily crime log and a federal investigation related to the university's handling of an alleged sexual assault.