Is it time for the GOP to move on from Trump?
Former President Donald Trump has announced his third campaign for the White House but some  pundits and analysts say one term in office was more than enough, and that its time for the Republican party to find a new standard-bearer.
Trump made the announcement on Tuesday evening at his home/resort Mar-a-Lago in Palm Beach, Fla. It came just one week after the congressional midterm elections in which expectations had been high for Republicans but the party ultimately failed to regain control of the Senate and lost a series of high-profile statewide races in crucial swing states such as Pennsylvania, Michigan and Arizona.
While Republicans are on the verge of regaining control of the House of Representatives by a very slim margin, that victory arguably was offset by the defeat of many candidates in key races who had tied themselves to Trump and his demonstrably false claim that he, not President Joe Biden, won the 2020 election.
Former congressmen say Trump is hurting the GOP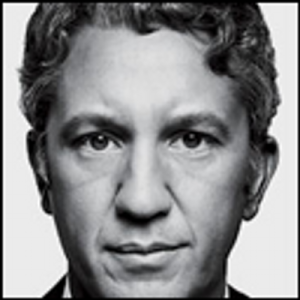 "Donald Trump was the major factor in key House, Senate, and Governor's races and but for that the Republican 'red wave' would have been present," former Rep. Rick Lazio, a New York Republican, told Baltimore Post-Examiner.
Lazio said Trump's decision to inject himself into many of the primary contests and back MAGA-aligned candidates led to the nomination of weak general election candidates who were unable to garner sufficient support from independent voters and ultimately wound up losing to Democrats.
"Could there have been a more narcissistic moment just days before the election when Republicans had momentum. That momentum came to a screeching stop. But for him the GOP would not have had so many election deniers running and talking about issues that swing voters did not care about. They need to stay relentlessly focused on inflation, crime and education."
Asked if Florida Gov. Ron DeSantis, a popular and staunch conservative who last week won re-election by about 20 percentage points-and is seen by many pundits as the new leader of the GOP-could defeat Trump in a presidential primary-Lazio said it is a difficult call to make.
"They will both raise gobs of money. Trump has more loyalists today. But will Republicans who want to win in 2024, particularly after this disappointing midterm, get out and be active?"
But a crowded primary field likely would benefit Trump, Lazio said.
"In a crowded field, I would think that the split of the anti-Trump vote helps the former president. Of course, if he emerges with the support of a minority of the Republican primary voters it bodes ill in the general. The key in the 2024 race will be independent voters, and especially female suburban voters, in a handful of swing states. If the Republican leadership can't or won't see that, they need an eye doctor and a backbone."
Former Rep. Jason Altmire, a Pennsylvania Democrat, echoed similar sentiments.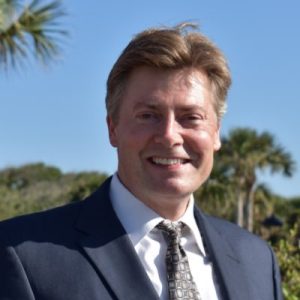 "If this election proved anything, it is that the Trump brand is toxic in the general election."
Altmire said DeSantis likely would defeat Trump if the primary field is not too large.
"The problem for the GOP is he (Trump) still has influence in Republican primaries, although I think the enormity of the failures of Trump-endorsed candidates is finally starting to break his stranglehold on the party. It will be messy, but I expect the Republicans will move on from Trump in an attempt to win in 2024. DeSantis is not to be underestimated and he would beat Trump one-on-one. The problem will be if the Republicans cannot help themselves and again dilute the field with multiple candidates, splitting the primary vote and allowing Trump to slip through with a plurality. This is a sure path to another Democratic win."
Former Rep. Alan Grayson, a Florida Democrat, agreed that Trump is hurting the GOP but said he is skeptical about whether the party is ready to move on from the former president.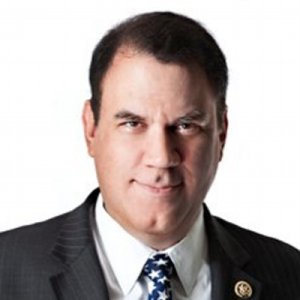 "Would a junkie be better off if he stopped hitting the crack pipe? The GOP can't help itself. It's hooked on lies, and Trump is the Prince of Lies…DeSantis is a stiff; Trump is not. DeSantis will soon find out that you can't have a personality cult if you don't have a personality."
Analysts say the GOP might be ready to move on from Trump 
Carin Robinson, a professor of political science at Hood College in Frederick, said the end of federal abortion rights coupled with Trump's interference in key races proved fatal for many GOP candidates.
"I think the party underestimated the role abortion rights would play in mobilizing Democratic turnout. They (Republicans) assumed economic concerns would outweigh the effect of the Dobbs decision. Biden's low approval ratings did not help them as much as they hoped. But clearly, there is little evidence to suggest that Trump helped the GOP. Trump endorsed candidates across the country lost. To be perceived as a viable alternative to Democrats, the GOP needs to move on from Trumpism."  
Robinson said Trump's path to the nomination likely will be more difficult this time around.
"He (Trump) does not emerge from the cycle as a winner. His candidates lost by big margins. His endorsements did not come with money attached. His 2024 campaign took a hit before it even began…Trump benefits from a crowded field. He only won in 2016 because the GOP could not agree to a Trump alternative. Votes were split across Cruz, Rubio, and others. This time, the party will be more strategic and rally behind a candidate sooner in the selection process. It is unclear who that candidate will be, but the GOP would be wise to begin conversations with viable candidates sooner than later."
Todd Eberly, a professor of political science at St. Mary's College of Maryland, said there is already some evidence to suggest DeSantis might be favored to win the GOP nomination in two years should he ultimately decide to run.
"Multiple polls in the last week have shown DeSantis leading Trump in a GOP primary. I think the possibility of Trump losing re-nomination is quite real. The concern for the GOP has to be what Trump would do if he did lose the nomination. Trump is not a team player and he has always been more concerned about himself than about the Republican party. If he were to seek the nomination and lose, I would not put it past him to work very hard at undermining the actual nominee."
"A crowded primary could help him in that the anti-Trump vote would be diluted. It is also possible that a single significant challenger to Trump-like DeSantis -could emerge early and relegate all other wannabe nominees to the sidelines," Eberly added.
Unknown factors 
DeSantis is not the only possible challenger Trump could face.
Trump's former vice president, Mike Pence, has said he is considering running for president. Pence recently criticized the then-president's response to the January 6, 2021 insurrection at the U.S. Capitol in which some in the crowd called for Pence to be "hanged" for not blocking the certification of Biden's win.
Former Secretary of State Mike Pompeo and former U.N. Ambassador Niki Haley, both of whom served under Trump, are also said to be possible 2024 contenders.
On the Democratic side, Biden has said he intends to run for re-election, however, he has not completely ruled retiring in 2024. Biden will be close to 82-years-old when the next election comes around.
If Biden steps down that could position Vice President Kamala Harris as the Democrats' next standard bearer. But Harris could face stiff competition from other Democrats who might step in if Biden withdraws. They include Transportation Secretary Pete Buttigieg and California Gov. Gavin Newsom.
Another unknown is what effect, if any, the multiple investigations into Trump might have.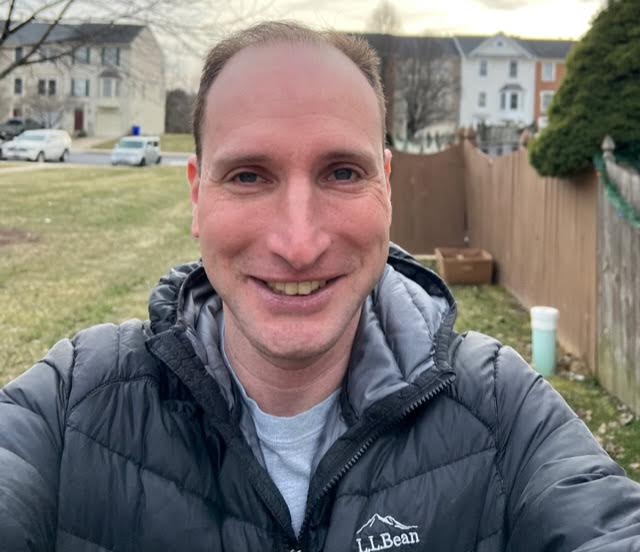 Bryan is an award-winning political journalist who has extensive experience covering Congress and Maryland state government.
His work includes coverage of the election of Donald Trump, the confirmation hearings of Supreme Court Justice Brett Kavanaugh and attorneys general William Barr and Jeff Sessions-as well as that of the Maryland General Assembly, Gov. Larry Hogan, and the COVID-19 pandemic.
Bryan has broken stories involving athletic and sexual assault scandals with the Baltimore Post-Examiner.
His original UMBC investigation gained international attention, was featured in People Magazine and he was interviewed by ABC's "Good Morning America" and local radio stations. Bryan broke subsequent stories documenting UMBC's omission of a sexual assault on their daily crime log and a federal investigation related to the university's handling of an alleged sexual assault.