Hunter Biden did nothing wrong, but can the same be said about Trump's kids?
BALTIMORE — So there I was, chatting with a city cop and a couple of Amtrak workers at Penn Station here while awaiting my wife's train from New York, when I saw Ivanka Trump marching directly toward me.
Yes! No joke! She was slimmer than expected, and shorter, but the city cop and the two Amtrak workers confirmed it was First Daughter Ivanka, all right, and they'd been told to keep it secret that she was coming to town.
They didn't know why she was here. And, nearly two years since she fled past and into the night, I still don't know why.
Maybe she heard the shopping in Pikesville was trendier than Fifth Avenue in Manhattan. Maybe she wanted some leadership tips from Bernard (Jack) Young. Maybe she was checking on some of her husband's slum properties here.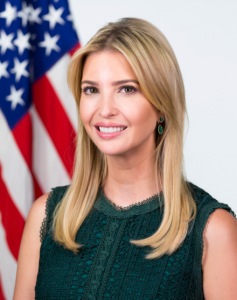 It's the last possibility that's most intriguing.
Because, now that Ivanka's dad has gotten himself in so much trouble over his telephone call seeking dirt on Joe Biden's son, I keep wondering about dirt on President Trump's kids.
Is that really a topic this president wants to explore? Joe Biden's son, Hunter, served on the board of a Ukraine energy company called Burisma while his dad was vice president. President Trump claims Joe Biden pressured the Ukraine government to shut down a corruption investigation of Burisma in 2015.
That claim has been repeatedly discredited. There has been no evidence of wrong-doing by either Biden.
And yet, in his zeal to uncover any scrap of dirt he could find on Biden, his presumed 2020 campaign opponent, Donald Trump now finds himself staring into the beginnings of a congressional impeachment procedure.
Does the president have no sense of irony whatsoever? Like Biden's son, Trump's children have never been found guilty of committing business crimes – though their ethics have certainly been questioned.
As Forbes Magazine reported over the summer, Ivanka and her husband, Jared Kushner, took in somewhere between $28 million and $135 million in outside income last year. This, while serving fulltime in the Trump White House. Jared was going to bring peace to the Middle East, remember?
Meanwhile, Ivanka earned somewhere between $1 million and $5 million from the Ivanka M. Trump Business Trust, which she created to hold her fashion and brand companies.
Never mind her dad's trade war with China – lucky Ivanka managed to get Chinese trademarks on a bunch of projects, from wedding dresses and sunglasses to an art valuation service.
But, about a year ago, she said she was shutting down the Ivanka M. Trump Business Trust – amid a slew of ethics concerns and a reported major drop in sales.
Ivanka also listed nearly $4 million in "hotel related revenue" from her percentage of Trump International Hotel in Washington, and another $1.5 million from three different entities tied to her dad's business – a hotel business that has raised all kinds of ethics questions.
And then there's Jared.
Two years ago, the New York Times Magazine devoted a story the length of "War and Peace" on Kushner's low-rent Baltimore real estate holdings – hundreds of units in 15 different complexes. The piece was headlined, "Jared Kushner's Other Real Estate Empire." A sub-head declared, "Baltimore-area renters complain about a property owner they say is neglectful and litigious."
Suffice to say, the piece was not flattering. The magazine described "poor upkeep" at many of the complexes, "mouse infestation" at some, and "black mold" and gaps in ceilings that allowed in rain and snow. In one case, "raw sewage started flowing out of the kitchen sink."
Then there's Donald Jr. He's executive vice president of his dad's company and one of two trustees of the trust holding the president's assets. Ethics experts have consistently criticized these arrangements, saying they invite obvious attempts at bribery.
As for Eric Trump, Forbes Magazine reported the Eric Trump charity foundation shifted money slated for cancer patients to the family's businesses – more than $1.2 million in donations went to the Trump organization for the use of Trump's Westchester golf course.
"Golf charity experts say the listed expenses defy any reasonable cost justification for a one-day golf outing," Forbes reported in 2017. "All of this seems to defy federal tax rules and state laws that ban self-dealing and misleading donors."
Next time Ivanka Trump comes to town, I have a question for her: Against such a family background, her dad wants to talk about some other man's child?

Michael Olesker, columnist for the News American, Baltimore Sun, and Baltimore Examiner has spent a quarter of a century writing about the city he loves.He is the author of five previous books, including Michael Olesker's Baltimore: If You Live Here, You're Home, Journeys to the Heart of Baltimore, and The Colts' Baltimore: A City and Its Love Affair in the 1950s, all published by Johns Hopkins Press.