How to Start an LLC in Maryland
Maryland is a favorable place to start and expand limited liability companies. The reason is that the state has excellent incentive and financing programs, as well as various promotion programs that are regulated by government authorities.
For example, there's a program that offers tax credits for job creation. To use such a program, you have to be a startup company that creates a minimum number of jobs. If all the required conditions are met, the firm will be able to get $3,000 to $5,000 per workplace.
But how do you properly create an LLC in Maryland? We suggest reading more about that in our brief review, or you can get deeper into the LLC registration process by getting acquainted with the detailed instructions by lawyer Dmitry Kondratiev.  
From Business Name to Compliance
The following information will be useful for those entrepreneurs who plan to file their own company registration documents with the Secretary of State. For those who want to save time, you can use the services of professional online service providers that can help with your LLC formation. Cooperation with the latter will be beneficial if you want everything to be done right, i.e., preparing your Certificate of Formation, appointing a statutory agent, company name reservation, filing a DBA, and other things.
LLC Registration Rules
After the Secretary of State receives and approves your Certificate of Formation, your limited liability company can be considered legally registered. Thus, to obtain official permission from the state to run your business, you will have to complete this obligatory procedure, which consists of 4 main steps: 
Choose and register your LLC name
This is the first thing you need to do before you start preparing the Articles of Organization. Note that you can't simply choose any name you like – it has to be a 100% unique and distinguishable name so that you don't violate the rights of someone else's business name. Thus, you have to make sure your chosen LLC name is available for use in Maryland.
So initially, once your name search is done, you want to make sure it complies with all the state rules and only then reserve it. For more information on what to consider when choosing a name, you need to follow Maryland LLC name requirements. Check if your name is available here.  
Registered agent
Consider choosing a statutory agent (another term for registered agent) to accept legal and tax documents from the state, as well as service of process on behalf of your company. An RA is mandatory for every LLC, so you will not be able to get your approved Articles of Organization without hiring such an agent beforehand. This can be a legal entity authorized to do business in the state or a person (yourself, your family member, friend, colleague, etc.).
Note that legal or tax documents from the state are always hand-delivered in person, so you can't just list a P.O. box in your Articles of Organization. 
Submit the Articles of Organization
Once you've prepared all the necessary information, it's time to start filling out the Articles of Organization, i.e., a part of a legal document that is used to establish an LLC, which you will then file with the Secretary of State. The document includes: 
Your LLC name;

Registered office address;

Registered agent details;

Business purpose; 

LLC duration;

Name(s) of your organizer(s);

Details about LLC owners, managers, and members of the LLC. 
The state filing fee in Maryland is $100, and the expedited service will require an extra $50 fee. 
Get a certificate
Once the Secretary of State approves your Articles of Organization, your LLC will receive official recognition from the state, and you will receive a certificate confirming your LLC's legal status.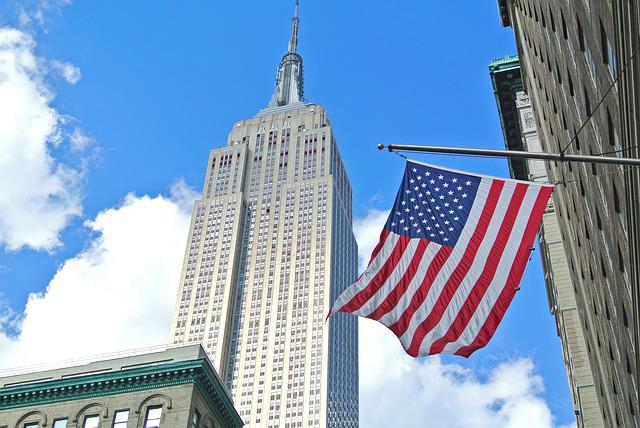 Things to Do after LLC Registration 
For a limited liability company to function properly, registration alone is not enough – additional steps should also be taken. Thus, you can prepare an operating agreement and get an EIN. 
Operating Agreement
An operating agreement contains important information about: 
How and who manages your LLC;

How business profits are distributed;

How any changes in the management structure are applied in the company. 
Such a document will supplement the founding documents and help all members of your LLC avoid internal disputes. Moreover, an OA is also a guarantee to investors that the firm is a real business and not just a hobby. So don't look at the fact that in Maryland, the document is not required by law – with an OA, your business will be as protected as possible in many possible events.
EIN
Secondly, if you plan to hire employees for your LLC or open a corporate bank account for your business, you will need to get an EIN. As soon as you have your approved Articles of Organization on hand and the operating agreement, signed and approved by each LLC member, you should visit the IRS website to submit your application. You will be able to get your EIN almost instantly (in 5 minutes or so), and it's free of charge. 
Other Features of Setting up an LLC
To keep your business running smoothly, as a business owner, you want to familiarize yourself with all the necessary document filing and renewal requirements. For example, past due annual reports have to be filed with the Department. For more information, visit this page.
Also, don't forget that some types of LLCs will require special permits/licenses to function legally within the state. If in doubt, consult your local state agency. You can also protect your name/logo with a trademark.  
Conclusions 
The registration procedure for LLCs in Maryland does not seem too complicated at all, and you can fill out your Articles of Organization in literally 10-15 minutes, provided you have all the necessary information prepared in advance.
Of course, there's always a risk of making a mistake if you do everything on your own. So make sure you check every field twice, otherwise, the Secretary of State will reject your application, and you will have to start all over again. However, you can always use the alternative option, i.e., hire a professional business formation service to handle the registration process for you.
If you prefer to deal with all the paperwork individually, then make sure you consider all the requirements and comply with them to avoid negative consequences. After getting your Articles of Organization approved by the state, don't forget to take care of all the other additional documents that we've mentioned above.