House passes bill limiting police seizures of property
Photo above: Judiciary Chair Joe Vallario (by Rebecca Lessner for MarylandReporter.com)
By Rebecca Lessner
For the MarylandReporter.com
The House of Delegates ultimately passed a bill to change requirements for police property seizures, with fierce debate about whether the bill was helping "the small people" of Maryland, or handing drug dealers another tool in their belt.
HB 360, sponsored by Del. Joseph Vallario, chair of the House Judiciary Committee, passed with 81-54. Six Democrats joined all of the House Republicans in opposing the bill.
Vallario said the main argument for this bill is that because police are able to seize personal property associated with drug or gambling crimes without a high burden of proof, it gives the owner the responsibility to prove their property was not involved in criminal activities.
However, it has become increasingly difficult for people to receive a court hearing in order to fight to get their property back.
"I'm all about giving people the right to be heard," Vallario said.
Under the "equitable sharing program," law enforcement officers are able to send seized property to the federal court. Then local departments can get a return of up to 80 percent of the asset's value, with federal courts keeping 20 percent.
The federal hearings are held out of state and citizens must bite the expense for a lawyer.
"You have to go to Quantico, Virginia with a lawyer to contest that and very few people can afford that," said Del. Curt Anderson, D-Baltimore City.
The bill limit seizures sent to the federal government to the cases being prosecuted federally. It would also shift the burden of proof of criminal involvement of property from the owners to law enforcement.
Delegates debate how different agencies handle seizures
Certain jurisdictions realize some seizures are not drug deals and the money is given back to the citizen, however Anderson said "the problem is there's no consistency across the state."
There was concern that most seizures are in fact drug deals and that by passing this bill, law enforcement would have extra work put into their hands.
"90% of people impacted by this bill are drug dealers," said Del. Patrick McDonough, R-Baltimore, Harford County, who was opposed to the bill. "We talk about the heroin epidemic in Maryland and all that it costs. We don't grow heroin in our backyards."
Del. Kathleen Dumais, D-Montgomery, explained that she has heard many stories over the years of average people stopped and their property seized, even though it was not drug related.
"I don't want anecdotal record, I want the facts," said Del. William Folden, R-Frederick County.
One anecdotal story told during session was recounted by Vallario. A Maryland liquor store had $3,000 seized from their in-store safe, after the store owner's children were caught selling weed outside the store. The kids were charged with possession and intent to distribute while the parents lost the store's revenue from sales that day.
Del. John Cluster, R-Baltimore County was not deterred because police agencies said that when they review the case, they return money that is not drug related.
Committee amended bill to address police concerns
Vallario said that the committee addressed concerns from law enforcement, by removing a 90-day cap on how long an item could be held before criminal charges are filed. That change was intended to help officers on long-term criminal investigations from having to blow their cover too early.
It also reduced the type of charge from a more stringent criminal charge to "possession with intent to distribute."
Vallario believes the bill will pay for itself. Since only federal-drug cases will be sent to the federal government, local jurisdictions will be keeping the revenue percentage taken out when handled federally.
RebeccaAnnLessner@gmail.com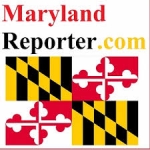 MarylandReporter.com is a daily news website produced by journalists committed to making state government as open, transparent, accountable and responsive as possible – in deed, not just in promise. We believe the people who pay for this government are entitled to have their money spent in an efficient and effective way, and that they are entitled to keep as much of their hard-earned dollars as they possibly can.