Hogan fully funds education
 Gov. Larry Hogan and Budget Secretary David Brinkley with school funding chart.
By Len Lazarick
Len@MarylandReporter.com
Gov. Larry Hogan stood his ground against increased education funding for next year's budget, refusing to add $68 million more legislators had set aside for school aid to the $6.1 billion he had already budgeted for public schools.
But ultimately he surrendered to lawmaker's wishes that he fully fund the Geographic Cost of Education Index in future years. He said he would allow a bill forcing him to fund the GCEI to become law without his signature because he could not get the votes to sustain his veto.
"We're not thrilled with [the bill]," Hogan said, because 81 precent of every dollar in the state budget is mandated spending. Hogan says he can only control the other 19 percent.
GCEI was not mandated, though Gov. Martin O'Malley had fully funded it for six years.
Hogan said Democrats in the legislature had enough votes to override his veto if he chose to do so, and he didn't want to go through that process.
SB183 by Sen. Nancy King passed the Senate 32-15 and the House 88-51, with all but one Democrat in the Senate and two in the House voting for the bill. It takes 29 senators and 85 delegates to override a governor's veto.
"This is more mandated spending which is a bad idea," Hogan said. "We're going to find some way to comply with this unreasonable mandate next year."
Staff of the largest teachers union, the Maryland State Education Association with headquarters a block from the State House, attended the governor's press conference, suspecting he was making an announcement on GCEI.
"We're disappointed," said Sean Johnson, MSEA's government relations director.
He thought the governor's withholding of full GCEI had been a budget bargaining tool, but instead he realized "it's a governing philosophy."
The union, school boards and superintendents, as well as other elected officials, had mounted a concerted campaign in the past two weeks pressuring Hogan to release the money the legislature had fenced off.
Hogan found the pressure more annoying than persuasive, calling it "a heavily financed smear campaign spreading information that's simply not true."
Hogan said he would not comply with the legislature's wishes to "rob the pension plans" of state employees and teachers. Hogan objected to the legislature's cut of $75 million from an additional payment in fiscal 2016 into the state pension system to fund other programs.
The disputed $68 million in additional GCEI is only 1.1% of total school aid — not counting another $318 million in school construction aid paid for with bonds. The $75 million for pensions represents only 3% of what the state, its employees, counties and public school teachers will put into the pension fund in fiscal 2016. That comes close to $2.5 billion more into a system now worth about $45 billion. In 2014, this fund paid out $3.1 billion to retirees but gained over $5 billion on investments.
Hogan emphasized that the pension system has $18.67 billion in unfunded liabilities. This means that is the additional amount the state ultimately needs to pay all the benefits it has promised to current workers and retirees.
Budget Secretary David Brinkley said Hogan would make up that extra pension payment at the end of the year with any surplus in the budget.
Hogan also said he would fully fund Medicaid, health and mental health programs he had initially cut.
He had already announced he would use $68 million to maintain a 2% cost-of-living raise state employees got in January. Hogan wanted to treat that raise as a one-time bonus, not part of base pay.
Hogan likes to emphasize he is providing $109 million more in education funding this year, a record amount, as it usually is, since aid goes up each year as enrollment rises.
The teacher's union prefers to emphasize that the amount of aid per pupil is going down. According to the union, enrollment projections show there will be almost 30,000 more public school students in fiscal 2016 for a total of 874,654 students receiving a state average of $7,015, down $186 per student from $7,201 this year, the last number from the Department of Legislative Services.
Figures released by the governor's office do not show enrollment but show an average of $7,266 per student statewide this year, and $7,269 per student for the coming school year, essentially flat funding per student.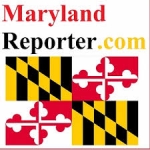 MarylandReporter.com is a daily news website produced by journalists committed to making state government as open, transparent, accountable and responsive as possible – in deed, not just in promise. We believe the people who pay for this government are entitled to have their money spent in an efficient and effective way, and that they are entitled to keep as much of their hard-earned dollars as they possibly can.