Hogan chooses not to fight legislature on 15 bills, including attorney general powers
By Len Lazarick
Len@MarylandReporter.com
Republican Gov. Larry Hogan has chosen not to fight the Democrat-dominated legislature on 15 bills they sent to him early, expecting vetoes on some.
The governor lost a battle Thursday over the Protect Our Schools Act, a bill to set up new standards for failing schools and preempt authority of the state school board. Hogan vetoed the bill Wednesday. Thursday afternoon, the House overrode his veto by a vote of 90-50, and the Senate followed suit with a vote 32-15.
The most surprising among the 15 bills Hogan allowed to become law without his signature is HB913, forcing the governor to put $1 million a year in the budget of the attorney general in order to sue the Trump administration. Hogan had called the bill "horrible" and "crazy."
Senate Republican Leader J.B. Jennings was not even aware that the governor had let the bill on AG powers become law until informed by a reporter hours after Hogan's office had released a simple list of bill numbers with no explanation.
UPDATE: But in an interview with Hagerstown TV station WHAG, Hogan told reporter Brittany Marshall the bills he didn't sign "weren't even worth looking at because they didn't really accomplish anything. It was just sort of political posturing."
Republican legislators opposed most of the bills
The bills becoming law had two things in common.
Most of the bills had been opposed by all or almost all Republican legislators, sometimes in lengthy floor fights. But they also passed the Senate and House of Delegates by veto-proof majorities, though in some cases the bills had just enough votes to override a veto, such as the House vote on the attorney general's powers and funding.
Another bill going into law, SB 184, extends the EmPower energy efficiency program that adds charges to electricity bills in order to subsidize home conservation measures, such as increased insulation and Energy Star appliances. Republican senators had attacked the bill as a tax on utility bills.
Several bills Hogan did not veto were directed at proposals made by President Trump or his administration.
One, HB1083, protects funding for Planned Parenthood and other family planning services. (Unlike many states, Maryland does pay for some abortions through the Medicaid program.)
Another bill, SB571, sets up the Maryland Health Insurance Coverage Protection Commission to monitor federal changes to the federal Affordable Care Act (ACA), Medicaid, the Maryland Children's Health Program (MCHP), and Medicare and to provide recommendations for state and local action to protect access to affordable health coverage.
A third Trump-related bill, SB884, sets up the Maryland Financial Consumer Protection Commission to assess the impact of potential changes to federal financial industry laws and regulations, budgets, and policies, including changes to the Dodd-Frank law. The commission would also issue recommendations for federal and state actions that are intended to protect residents of the state when conducting financial transactions and receiving financial services.
A bill strongly opposed by Eastern Shore Republicans, HB924, prohibits harvesting in oyster sanctuaries until Department of Natural Resources finishes its study of the sanctuaries, at least a two-year delay.
Other bills that are becoming law without the governor's signature:
SB1198 mandates the governor allocate $10 million a year for the next 10 years to the new Prince George's County Regional Medical Center.
HB271 and its Senate version, SB484, repeal the requirement that the Maryland Transit Administration recover at least 35% of its total operating costs from fares derived from its bus, light rail, and metro subway services in the Baltimore region, as well as other railroad services under its control.
HB516 sets up a commission to study universal access of 4-year-olds to pre-kindergarten.
SB291 allows collective bargaining for the Maryland Environmental Service, a self-supporting state agency which charges local jurisdictions for its services. These are the same rights enjoyed by other state employees.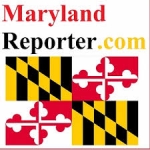 MarylandReporter.com is a daily news website produced by journalists committed to making state government as open, transparent, accountable and responsive as possible – in deed, not just in promise. We believe the people who pay for this government are entitled to have their money spent in an efficient and effective way, and that they are entitled to keep as much of their hard-earned dollars as they possibly can.