Hogan: All bars, restaurants, movie theaters and gyms in Maryland must close at 5 p.m.
@BryanRenbaum
Gov. Larry Hogan announced an executive order on Monday that mandates the closure of all bars, restaurants, movie theaters and gyms across Maryland effective at 5 p.m. EDT in response to the global outbreak of the coronavirus. There are now 37 confirmed cases of the virus in Maryland.
Hogan made the announcement at a news conference held on the front lawn of Government House, the governor's official residence. Hogan's news conferences are typically held in the governor's reception room at the State House. Today's news conference was held in front of the mansion in order to adhere to guidelines from the Centers for Disease Control and Prevention that recommend social distancing. An email released by the governor's press office prior to the news conference said  attendance would be restricted to one reporter per organization.
"I have just enacted an executive order to shut down all bars, restaurants, movie theaters and gyms across the state effective at 5 p.m. today — while allowing drive-through, carry-out and food delivery service to continue," Hogan said.
"Following updated CDC guidelines we are prohibiting any social, community, religious, recreational, sports gatherings or events of more than fifty people in close proximity at all locations, establishments and venues all across Maryland. These emergency orders carry the full force of the law and will be strictly enforced."
Hogan said 250 Maryland State Police troopers are ready for deployment across the state. Hogan emphasized that businesses that provide essential services such as "grocery stores, food delivery, pharmacies, gas stations, banks…need to remain open."
Hogan announced executive orders aimed at opening closed hospitals, allowing doctors licensed in other states to practice in Maryland, prohibiting utility companies from cutting off residential electricity, water, TV and internet services — or charging late fees for those services. Hogan also announced an executive order that prohibits tenants from being evicted. The orders will remain in effect for the duration of the state of emergency, Hogan said.
Hogan said over the weekend the state activated 400 Army and Air National Guard reservists. Hogan said that today 1,000 members of the guard were activated and an additional 1,200 "are on enhanced-readiness with their bags packed fully ready for activation."
Hogan said it is unclear how long the virus will pose a threat.
"I want to reiterate that it is impossible to know how long this threat will continue. But what I do know is that we cannot afford to wait to take action. While these measures may seem extreme-if we do not take them now — it could be too late. I will make whatever decisions and take whatever actions are necessary to save the lives of thousands of Marylanders and to protect our way of life itself."
Fran Phillips, who is the deputy secretary of the Maryland Department of Health, stressed the importance of social distancing to contain the spread of the virus.
"What we're experiencing here is unprecedented. It is a public health emergency. And this is a new virus for which there is obviously no vaccine and there is no medication for treatment. And, so, in that circumstance — the one response that we can muster is something called social distancing."
Phillips said the state needs more testing resources.
"We in Maryland as in the rest of the country are experiencing a shortage. This is a shortage of the kits and actually the chemicals that go into the lab processing of these tests."
Phillips said anyone who exhibits flu-like symptoms should stay home as a precaution.
"If you have flu-like symptoms…those are signs — not necessarily of COVID disease — but those are signs that you absolutely must stay home."
Hogan's order to close bars and restaurants follows orders that closed racetracks, casinos, betting facilities, the cruise terminal at the Port of Baltimore and public schools for two weeks. The decision to close schools was announced on Thursday by State Superintendent Karen Salmon. On Saturday the governor enacted an emergency order to expand access to child care for critical personnel during the state of emergency. "This will help ensure that child care services are available for providers of health care, emergency medical services, and law enforcement personnel while schools are closed to prevent the spread of COVID-19, he said in a statement released Saturday.
On Sunday Senate President Bill Ferguson announced that the General Assembly will adjourn on Wednesday due to concerns about the virus. The legislative session was scheduled to end on Monday, April 6. The body is not believed to have been adjourned prior to its scheduled date since the Civil War.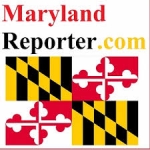 MarylandReporter.com is a daily news website produced by journalists committed to making state government as open, transparent, accountable and responsive as possible – in deed, not just in promise. We believe the people who pay for this government are entitled to have their money spent in an efficient and effective way, and that they are entitled to keep as much of their hard-earned dollars as they possibly can.