Have pollsters underestimated Sen. Kamala Harris?
This story is the first installment in a series that will profile all prominent Democratic presidential candidates. 
WASHINGTON — Sen. Kamala Harris of California may be a long shot to win the Democratic nomination but she has become a force to be reckoned with — so much that some pundits say a Joe Biden/Harris ticket just might blow President Donald Trump out of the water.
But Harris, who has not held national office anywhere near as long as Biden, is not surrendering the top job just yet.
"To say that Sen. Harris should run for vice president, I don't think is appropriate; I think they both would be great presidents," Congressional Black Caucus Chair Karen Bass (D-Calif.) told TMN on Tuesday.
Bass was asked if she has concerns about Harris' and Biden's previous support for the 1994 crime bill, which imposed mandatory minimum sentences for many low-level offenses and drastically increased the incarceration rate in the African-American community.
"I was involved in a grassroots level fighting against that bill. But what I do understand is that what was going on in communities at that time — communities were demanding more law enforcement."
Bass went on to explain: "When we look back at those bills, we need to put them in their historical context and understand what was happening in the country at the time."
Harris has served in the Senate since 2017. Prior to that, she served six years as California's attorney general and seven years as the district attorney of San Francisco, where she grew up. Both are elected positions. She has earned both praise and scorn for her record as a prosecutor.
Polls have consistently shown Harris as the third or fourth choice of Democratic primary voters.
But some pundits have said that Harris, 54 — whose late mother was an Indian-American cancer researcher and father is a black Jamaican-American emeritus economics professor at Stanford — would be a natural choice for the top of the ticket in a party with a large percentage of voters who have told pollsters they consider it important that their nominee be a woman, a person of color, or both.
So, have pollsters underestimated Harris?
"First of all, just being from California, the largest collection of either delegates or electoral votes in the country, being a woman, being black, and being on the right side of the issues that really matter right now to people — I think puts her in a good position," former Maryland Gov. Parris Glendening, a Democrat, told TMN.
Glendening said that even though Harris does not have an extensive legislative resume, she has compensated for that by being a vocal proponent of issues championed by progressives. He cited as examples Harris' steadfast support for organized labor and the rights of undocumented immigrants, as well as her strident opposition to the Republican-backed Tax Cuts and Jobs Act.
Glendening relayed that he first met Harris at the 2016 Democratic National Convention in Philadelphia. He said she spoke briefly with members of the Maryland delegation.
"I remember saying to a couple of people, 'You know, she really has a presence about her. It wouldn't surprise me if she were the first woman president of the country.'"
Glendening was asked how progressive voters might react to Harris' support as a prosecutor for civil asset forfeiture and a decision she made as AG not to investigate a drug company that was under investigation elsewhere for alleged fraudulent marketing practices.
"The bottom line of this is everyone who has been out there doing anything is going to have some controversial past experience."
He added: "I think what's going to matter is, not these, in the big picture, minor issues of years ago, but what's gonna matter is: What does she bring to the ticket, to the office, and what are her positions on things that matter to people."
Harris has recently championed many issues dear to progressives. They include equal pay for women, debt-free college and marijuana legalization.
Will Marshall, president and founder of the Progressive Policy Institute, said Harris has a better chance of winning the primary than the general election.
Marshall said Harris will have to make the case to voters that she can win traditionally Democratic rust-belt or midwest states that went for Trump in 2016.
"The burden on Kamala Harris is not to explain to these sort of dogmatic progressives why she's a real progressive. It's really to lay out a case for how she can have cross-cutting appeal in places like Ohio, Pennsylvania, Iowa, Michigan and Wisconsin."
Former Rep. Rick Lazio, a New York Republican, agreed.
"My sense is that being a liberal from California is a net negative in the general [election]."
He added: "Her lack of federal experience — even in the age of Trump — is a weakness in both. She has run statewide in our largest state but running nationally is something entirely different."
Lazio challenged Hillary Clinton for the U.S. Senate in 2000. He contrasted the challenges he faced in that New York election to what Harris is likely to experience.
"I ran against a sitting First Lady, in a big, expensive and diverse state. The national press corps followed each candidate statement. The debates were nationally televised. And even with all that, it didn't have the same challenges as a competitive presidential run."
Another challenge for Harris might be her former relationship with Willie Brown, who became the first black mayor of San Francisco. In the mid-1990's, Brown and Harris briefly dated when he was California State Assembly speaker and appointed her to two well-paying state positions. A 1984 New York Times article said Brown and his wife, Blanche Vitero, had separated amicably in the early 1980s. The estranged couple has three children. In a nine-sentence op-ed in the San Francisco Chronicle in January, Brown, now 85, said he had dated Harris more than 20 years ago. He admitted influencing her career but said he also had influenced the careers of other San Francisco politicians. Her served as mayor from 1996-2004.
During her successful campaign in 2003 to become elected as San Francisco's district attorney, Harris tried to distance herself from Brown. She told SF Weekly in September 2003: "His career is over; I will be alive and kicking for the next 40 years. I do not owe him a thing."
Richard Vatz, a professor of political persuasion at Towson University in Maryland, agrees that Harris has an uphill battle in the presidential campaign. He said she is unlikely to win the nomination.
"I do not believe that Harris is interesting enough to capture centrist Democrats; hence, she has not broken out of the pack, and I would be surprised if she did."
He added: "What does she have in policy or personality that does not exist in her Democratic competitors?"
A spokesperson for Harris referred TMN to her campaign — led by her sibling, Maya Harris, an attorney and MSNBC commentator who was a senior policy adviser for Hillary Clinton's 2016 presidential campaign — for comment. Despite repeated attempts to contact the campaign, no one responded.
This article is republished with permission from TMN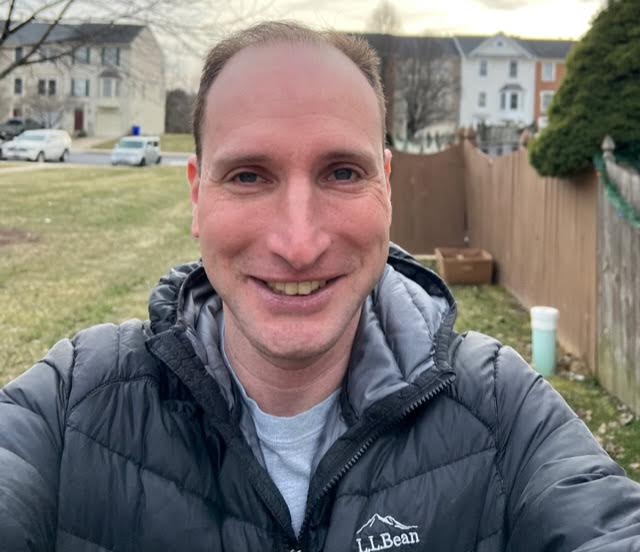 Bryan is an award-winning political journalist who has extensive experience covering Congress and Maryland state government.
His work includes coverage of the election of Donald Trump, the confirmation hearings of Supreme Court Justice Brett Kavanaugh and attorneys general William Barr and Jeff Sessions-as well as that of the Maryland General Assembly, Gov. Larry Hogan, and the COVID-19 pandemic.
Bryan has broken stories involving athletic and sexual assault scandals with the Baltimore Post-Examiner.
His original UMBC investigation gained international attention, was featured in People Magazine and he was interviewed by ABC's "Good Morning America" and local radio stations. Bryan broke subsequent stories documenting UMBC's omission of a sexual assault on their daily crime log and a federal investigation related to the university's handling of an alleged sexual assault.