Greg Lindberg Makes $1 Million Donation To Fight Mass Incarceration, Over-Criminalization, And Racial Injustice 
"People have taken to the streets nationwide to air their frustration with a system that is stacked against them," says Greg Lindberg, the founder of Global Growth, a group of over 100 companies worldwide focused on healthcare and technology. "This contribution is meant to help people who don't have the resources to fight injustice," says Lindberg.
Lindberg pledged $1 million to the ACLU's Criminal Law Reform Project (CLRP) which focuses its work on the "front end" of the criminal legal system—from policing to sentencing— seeking to end excessively harsh criminal justice policies that result in mass incarceration, over-criminalization, racial injustice, and stand in the way of a fair and equal society.
Lindberg commented, "I have been disturbed by the consequences of prosecutorial abuses and unjust incarceration of non-violent offenders for some time. Recent events have exacerbated these concerns. Most people can't afford to fight and they get rolled over by prosecutors and their bag of tricks. 'Justice for all' is sadly a mirage in much of today's America."
The donation will support the objectives of the Criminal Law Reform Project to ensure that someday 'justice for all' are not mere empty words – and that the United States justice system truly operates without regard to income, race, or political persuasion, says Lindberg.
The Justice System "Destroys Families, Lives, and Futures" Lindberg Says
"The 'Justice' system is broken and your freedom is at risk. Major reforms are needed.  Even for someone with an ability to hire the best counsel, fighting the U.S. or State Government can wipe people out — emotionally, financially, physically, spiritually. Most, unfortunately, emerge not 'rehabilitated' but ruined and defeated. They can't get a job, start a business, or even open a bank account.  And for what end? Families, lives, and futures are destroyed," Lindberg continues.
Lindberg says he hopes the donation would help expose abusive prosecutors, and law enforcement officers, including local, state, and federal government agents who prey on law-abiding citizens, sometimes for their own personal gain.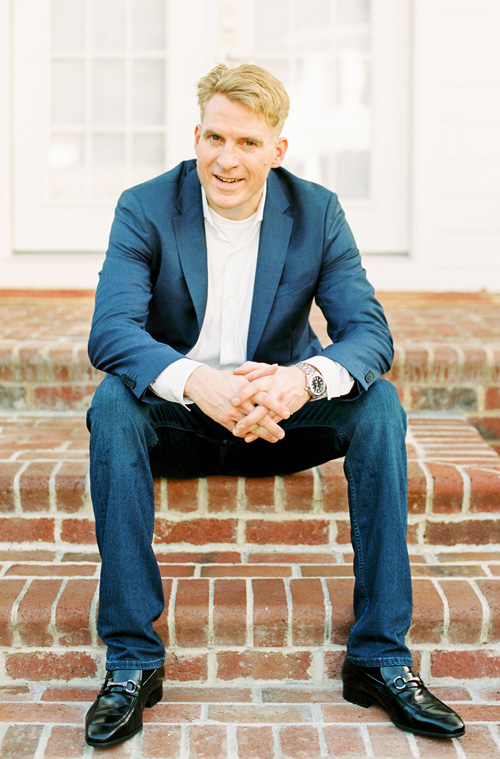 Lindberg continued, "We call ourselves a free society but the truth is the United States has the highest prison and jail population (2,121,600 in adult facilities in 2016), and the highest incarceration rate in the world (655 per 100,000 population in 2016)." According to the World Prison Population List (11th edition), there were around 10.35 million people in penal institutions worldwide in 2015. The US had 2,173,800 prisoners in adult facilities in 2015. That means the US held 21.0% of the world's prisoners in 2015, even though the US represented only around 4.4 percent of the world's population in 2015.
In The New Yorker article The Caging of America (2012), Adam Gopnik writes: "Over all, there are now more people under 'correctional supervision' in America—more than six million—than were in the Gulag Archipelago under Stalin at its height."
With the emergence of COVID-19 in prison populations, both Federal and state prisons have concluded that non-violent offenders are better off rehabilitating in home detention programs. "If these non-violent offenders are safe for society now, why weren't they safe before? The truth is, they were always safe for society and it took a pandemic for the government to appreciate that," Lindberg states.
Mr. Lindberg says he supports Senator Cory Booker's Next Step Act which was introduced in the Senate last year.  "People need a second chance to get back on their feet" says Lindberg. "Absent reforms such as those that Senator Booker has proposed, people with criminal records can't even get a job."
Lindberg says he also supports Senator Booker's Emergency Community Supervision Act which helps non-violent offenders re-integrate more quickly with society.
Lindberg Says His Own Legal Battles Have Shaped His Views
Lindberg has faced his own share of legal battles which he says have given him a firsthand view on how the justice system really works.
Citing details of a case in North Carolina, Lindberg says, "I found that the Federal Bureau Investigation relentlessly tried to get me to break the law." Lindberg says the FBI was involved in orchestrating over 100 recorded calls and meetings in an effort to manufacture an alleged crime. "They coached North Carolina Insurance Commissioner Mike Causey, their informant, to isolate me from my advisors and lawyers so they could try to trick me into allegedly breaking the law."
Lindberg says that "as just one example, I remember having my lawyer on the speakerphone in a conversation I had with Causey and Causey directly ordered me to get my lawyer off the line.  Turns out he did that so he could try to entrap me without my lawyer being there to interfere with his efforts" Lindberg says.
"The FBI coached Causey to try to convince me that what he was proposing I do was legal, even when the FBI knew it might not be.  In one instance, Causey — while wearing a wire – clearly agreed that there is nothing wrong with the donations he repeatedly and aggressively demanded from us. Causey remember, was and is a sworn law enforcement officer, the person responsible for enforcing insurance laws in North Carolina," says Lindberg.
"Law Enforcement Officers Are Not Required To Be Honest" Lindberg Says
Lindberg says he was surprised to learn that law enforcement officers are not required to be honest, even when advising citizens on the legality of what they are doing.
"When dealing with law enforcement and in testifying in court, you are supposed to tell the truth, the whole truth and nothing but the truth.  That is what I did.  But as you can see it didn't go both ways," Lindberg says.
According to Lindberg, "Causey lied under oath, denying the fact that he was the one who demanded the secret meetings. The FBI knew he was not telling the truth.  But not a peep out of them about Causey perjuring himself.  The prosecution knew better, too.  Not a word from them either to the judge or jury."
Lindberg says Causey encouraged the FBI to target him for investigation because he supported Causey's opponent in the 2016 election. On the last day of the FBI investigation, Causey sent a celebratory text/article to the FBI entitled "How to make [people] your bitches," Lindberg says.
"When politicians, law enforcement officers, and prosecutors can abuse their power to 'make people their bitches' we have a serious problem in this country," says Lindberg.  "Protests are just the first step to fixing the problem," Lindberg says. Lindberg notes that the First Step Act, passed in 2018 with bipartisan support, was helpful but didn't go far enough. "Serious judicial reform is needed," says Lindberg in calling for the passage of Senator Booker's Next Step Act.
Lindberg quotes ACLU Founder Roger Baldwin who said, "So long as we have enough people in this country willing to fight for their rights, we'll be called a democracy."
Regarding his own case in North Carolina, Lindberg says he respects the jury's findings in his case and he "intends to appeal the decision and is optimistic it will be overturned on appeal."
Feature photo: Greg Lindberg during a visit with India-based employees. (Courtesy photo from https://www.greglindberg.com/in-the-news/