Governor's office had repeat audit findings over equipment, cash handling
By Tricia McCarter-Joseph
for MarylandReporter.com
The Executive Department and governor's office had missing computer equipment,  improper handling of cash receipts and unreliable inventory records, state auditors found, and some of the problems had been uncovered in previous audits.
The report by the Office of Legislative Audits found that documentation for two years' worth of physical inventory could not be provided by some offices, which include boards and commission under the governor's office.
Notably, offices lacked accurate physical inventory records for missing equipment totaling over $20,000, including a laptop computer and printer, two of which were eventually found.
In addition, auditors found that a required separation of duties for handling cash receipts was not being practiced and that employees were not properly endorsing receipts and did not do so in a timely manner as required by the state's Accounting Procedures Manual.
Auditors reported that such deficiencies were adversely affecting the Executive Department's ability to maintain reliable financial records and to operate efficiently.
The governor's office has a budget of about $9.5 million and the boards, offices and commissions in the Executive Department have budgets of $112 million. The offices have about $4.6 million in equipment.
Longstanding procedural breaches continued at the Governor's Office of Community Initiatives, the Governor's Office of Crime Control and Prevention and the Governor's Finance Office. Community Initiatives handled $244,000 in cash last year and Crime Control had cash receipts of $71,000.
Chief of staff promises improvements
In response to the auditor's report, O'Malley Chief of Staff Matthew Gallagher accepted all of the findings and said changes have been made to the procedures regarding cash receipts, record keeping and separation of duties.
Also, two new hires were made to reorganize the inventory and equipment management system.
According to the department's response the missing equipment situation was investigated and some were immediately found. However, others remained missing and were approved for disposition by Department of General Services, meaning they had likely been thrown out.
Despite the problems, Acting Legislative Auditor Thomas Barnickle III, said that "there were no indications that cash receipts were not deposited" in the state's bank accounts or that any funds are missing.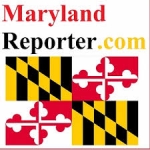 MarylandReporter.com is a daily news website produced by journalists committed to making state government as open, transparent, accountable and responsive as possible – in deed, not just in promise. We believe the people who pay for this government are entitled to have their money spent in an efficient and effective way, and that they are entitled to keep as much of their hard-earned dollars as they possibly can.