Gov. Larry Hogan's budget moves to House floor
Gov. Larry Hogan joined hundred of private school students on March 2 to promote an increase in funding for private school scholarships. The House Appropriations Committee turned thumbs down on the plan. Hogan Facebook page.
By Len Lazarick
Len@MarylandReporter.com
The House Appropriations Committee on Friday sent Gov. Larry Hogan's $43 billion budget to the House floor for votes this week. It made $90 million in trims to general fund spending while adding back $74 million in other areas, including $8.4 million more to fund a 3.5% pay hike for caregivers of the developmentally disabled and $15 million restored for a Prince George's regional hospital.
The longest and most substantial debate occurred over a nearly $5 million cut in Hogan's proposed funding of the BOOST Program to pay for scholarships of low-income students to private schools, including religious ones.
"We're very divided on this," conceded Appropriations Chair Maggie McIntosh, D-Baltimore, who argued strongly for spending only the same $2 million as the state did last year on the scholarships.
"Eighty percent of the students [who got the scholarships] were already in private schools," McIntosh said, and very few who got the state aid had been in low performing public schools.
Del. Tony McConkey, R-Anne Arundel, asked, "Why discriminate against families because they sacrificed earlier" to send their children to private schools? "We should give it a chance."
Del. Shelly Hettleman, D-Baltimore County, opposed the cut. "This would be turning our backs on these families."
"A lot of these kids are in real bad situations," argued Del. Robin Grammer, R-Baltimore County.
But McIntosh pressed for the cut, saying there was no data about student performance to justify an increase in the program. The cut passed 14-12.
The committee largely approved actions by the subcommittees, including their votes on the Budget Reconciliation and Financing Act, which changes spending mandated by law, such as the pay for DDA caregivers.
The committee rejected Hogan's proposed cap on mandated spending based on revenue growth.
As Hogan had proposed, there are no cost-of-living pay hikes or salary-step increases for state employees. The committee also cut $6 million in merit step pay hikes for employees of the judiciary the chief judge had proposed, to match Hogan's action on the executive branch.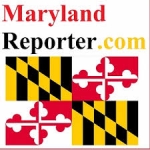 MarylandReporter.com is a daily news website produced by journalists committed to making state government as open, transparent, accountable and responsive as possible – in deed, not just in promise. We believe the people who pay for this government are entitled to have their money spent in an efficient and effective way, and that they are entitled to keep as much of their hard-earned dollars as they possibly can.