General Assembly will adjourn Sine Die on Wednesday due to COVID-19
@BryanRenbaum
Maryland Senate President Bill Ferguson announced on Sunday that the General Assembly will adjourn the current legislative session on Wednesday due to concerns related to the global coronavirus and that lawmakers will return to Annapolis at the end of May for a special session to finish legislative business.
Ferguson made the announcement at an afternoon news conference at the Miller Senate Office Building in Annapolis. He was accompanied by House Speaker Adrienne Jones and Republican legislative leaders. The General Assembly is required to be in session for 90 days each year. The current session was scheduled to adjourn Sine Die at midnight on the evening of Monday, April 6.
"Clearly the COVID-19 health crisis is critical," Ferguson said. "And in conjunction with leadership in both parties, we have been working to find a path forward that balances the health of our members and our duty to the public to look out for their interests. Today we're announcing that on Wednesday, March 18th we will be adjourning Sine Die with plans to come back in the last week of May for a special session to pass any remaining critical legislation.
"In addition, we are announcing that we are establishing the joint committee on the COVID-19 response, which will monitor the effects of the COVID-19 virus in Maryland and advise the General Assembly in our role as a co-equal partner in government, in oversight and lawmaking roles."
Ferguson said the decision to adjourn early was a difficult one to make and was done "in consultation with public health experts and lawmakers from both parties." He said lawmakers will take steps to ensure greater transparency for the remainder of the session, including live video streaming of floor and voting sessions.
"We will be essentially condensing the last month of session into three days with a third of the staff," Ferguson said.
Jones echoed similar sentiments.
"As we face a-now global pandemic, it's more important than ever for us to balance fulfilling our constitutional duties and protecting the health of every single resident. This decision to adjourn didn't come lightly, but we have to make an informed, research-based decision."
The lawmakers' decision comes just days after they announced that the State House and nearby legislative buildings would be closed to the public due to concerns about the spread of the virus. Maryland government is operating under a state of emergency. Gov. Larry Hogan has issued executive orders that activate the National Guard, prohibit gatherings of more than 250 people, and close the cruise terminal at the Port of Baltimore.
Hogan issued another executive order on Sunday that orders the closing of all casinos, racetracks and betting facilities in the state as of midnight on Monday.
State Schools Superintendent Karen Salmon announced on Thursday that all state public schools will be closed on Monday for two weeks.
As of Sunday afternoon, there are 31 confirmed cases of the virus in Maryland.
Only 12 bills have thus far passed both the House and Senate. Lawmakers are required to pass a budget each year. The Senate has already approved the administration's FY 2021 $47.9 billion budget. The House is almost certain to follow suit before lawmakers leave at the close of business on Wednesday. The Senate has adopted amendments to the Kirwan bill to mitigate its future economic impact in the event of a recession brought on by the virus. The House has already approved the entire bill.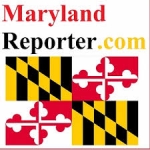 MarylandReporter.com is a daily news website produced by journalists committed to making state government as open, transparent, accountable and responsive as possible – in deed, not just in promise. We believe the people who pay for this government are entitled to have their money spent in an efficient and effective way, and that they are entitled to keep as much of their hard-earned dollars as they possibly can.