Gas tax hike on fast track as House gives preliminary OK
By Len Lazarick
Gov. Martin O'Malley's proposed gasoline tax hike that was late arriving for this year's General Assembly session is now clearly on a fast track for passage. The House of Delegates gave it preliminary approval Wednesday night — just five days after its first hearing.
The Democrat-dominated House easily beat back Republican attempts to modify the bill, HB1515, indicating more than enough Democrats are on board to pass it as early as Thursday.
The legislation raises an additional $2 billion in revenues for the Transportation Trust Fund over the next five years. CORRECTION: The bill applies a sales tax rising to 3% 4% by 1% a year over the next three years; and the gas sales tax would rise to 6% 5% in 2016 if Congress does not pass legislation allowing states to collect an Internet sales tax by 2015.
Quick action in committee
There was a hearing on the bill late Friday afternoon. The House Ways & Means Committee worked on the legislation that night and Monday morning, then passed it Monday afternoon on a 15-4 vote.
Drew Cobbs of the Maryland Petroleum Council had been told that there would be a work group on the bill to include stakeholders, but that never happened.
Republicans made two attempts to change the aspect of the tax hike that they found most galling: It is indexed to inflation and would go up automatically without action by the legislature.
"This is the first time in the history of the state that (a tax) has been indexed to inflation," said Del. Ron George, R-Anne Arundel, at a news conference.
Automatic increases tied to inflation
"The gas tax will go up and it can never come down," said Del. Herb McMillan as he offered an amendment to remove that provision. "This gas tax puts us on autopilot and locks us out of the cockpit."
Maryland is now about in the middle of the states with its 23.5 cent per gallon gasoline tax, but Republicans said the tax hike would make the state's tax levy the 5th highest in the nation.
"This smacks poor people and the middle class right in the mouth," McMillan said.
House Majority Leader Kumar Barve, D-Montgomery, pointed out that the income and sales tax are equivalent to indexed since people pay more as income and the price of goods rise.
McMillan's amendment failed on a 50-84 vote.
No to capping increases, no to stronger lockbox
House Minority Whip Jeannie Haddaway-Riccio of the Eastern Shore sought to cap the increase in the gas tax at 1-cent per year, but that went down on a 50-81 vote.
Del. Susan Krebs, R-Carroll, tried to strengthen the "lockbox" provision of the bill by tying passage of the gas tax to enactment of her proposed constitutional amendment, HB176 that would require a three-fifths vote in both houses to use the transportation revenues for other programs. In the governor's bill, transfers out of the Transportation Trust Fund require only a three-fifths vote in committee.
"Let's put the trust back in the trust fund," Krebs said. She said the constitutional amendment had been proposed nine years in a row without even a vote in committee.
The closest vote came on an attempt by Del. John Olszewski, D-Baltimore County, to put the revenues from marine fuels into the Waterway Improvement Fund, which has been drained as sales taxes on boats have declined and the cost of dredging has risen. The vote was 61-73 against that bill.
'Shameful and plain wrong' says one opponent
The galleries were nearly empty during the two-hour House debate, but one representative of gas tax opponents was looking on — Nick Loffer, state director of Americans for Prosperity.
"It's unbelievable that the House of Delegates supports burdening Maryland's families and businesses with the 5th highest gas tax rate in the nation,"  Loffer said. "Saddling families with yearly automatic gas tax hikes without a vote by their representatives is just shameful and plain wrong."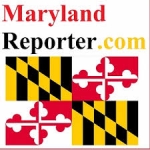 MarylandReporter.com is a daily news website produced by journalists committed to making state government as open, transparent, accountable and responsive as possible – in deed, not just in promise. We believe the people who pay for this government are entitled to have their money spent in an efficient and effective way, and that they are entitled to keep as much of their hard-earned dollars as they possibly can.