Freddie Gray: What other local media outlets are saying
FREDDIE GRAY: National and state leaders of the Black Caucus plan to call on the U.S. Department of Justice to launch a comprehensive investigation of  potential civil rights violations by the Baltimore City Police Department, Erin Cox is reporting in the Sun.  "We want a complete federal investigation," said state Sen. Catherine Pugh, a Baltimore Democrat who is also president of the National Black Caucus of State Legislators.
Top officials in Baltimore City acknowledged Friday that Freddie Gray was not treated properly when he was arrested nearly two weeks ago but said they are still investigating the severe spinal injury that appears to have led to his death, Peter Hermann and Ovetta Wiggins of the Post report.  Gov. Larry Hogan has asked Lt. Gov. Boyd Rutherford and former state Del.Keiffer Mitchell, who is from Baltimore, to serve as his liaisons to Mayor Stephanie Rawlings-Blake with regard to the investigation of Gray's death.
WHY FREDDIE GRAY RAN: The editorial board of the Sun seeks to answer the question: Why did Freddie Gray run? He had been arrested a number of times in the past on relatively minor drug charges and other piddling offenses, like having "gaming cards, dice." Did that make him a bad person, a shady character? His friends and neighbors say no. What it makes him is all too typical in a neighborhood where generations of crushing poverty and the war on drugs combine to rob countless young people like him of meaningful opportunities.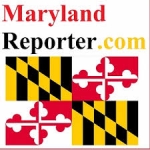 MarylandReporter.com is a daily news website produced by journalists committed to making state government as open, transparent, accountable and responsive as possible – in deed, not just in promise. We believe the people who pay for this government are entitled to have their money spent in an efficient and effective way, and that they are entitled to keep as much of their hard-earned dollars as they possibly can.