Franchot goes ballistic over $1M school aid study by Denver firm
By Jeremy Bauer-Wolf
The Board of Public Works approved Wednesday paying $1 million to a Colorado-based contractor that will study whether Maryland schools receive adequate funding.
The irony of this was not lost on Comptroller Peter Franchot, who emphatically protested the decision.
"We're spending a million dollars of the taxpayers money … to determine whether we're putting enough money in the classroom for our kids," Franchot said. "I have visited over 200 schools … I can tell you right now we have a lot of unmet needs in our public schools. I can think of several better things to do with a million dollars than hand it over to an out-of-state consulting firm."
Law required audit
As dictated by a law passed by the legislature in 2002, the Bridge to Excellence in Public Schools Act, the Maryland State Department of Education (MSDE) needed to conduct a financial audit in-house or hire someone to do so in 10 years. That was later amended so the study would begin June 2014 and end December 2016.
While Franchot was a member of the legislature, he voted in favor of the law, known as "Thornton" for Alvin Thornton, chairman of the Commission on Education Finance, Equity, and Excellence.
The State Department of Education will provide a total $1,051,100 to Augenblick, Palaich and Associates (APA), the consulting firm in Denver.
According to the Board of Public Works agenda, the study will determine "a base funding level for students without special needs and per pupil weights for students with special needs" and include "an analysis of the effects of concentrations of poverty on adequacy targets."
Education department says outside consultant needed
Franchot questioned a representative of the Education Department, Kristy Michel, at the meeting as to why the study couldn't be conducted by any of MSDE's 1,600 employees.
Michel, the department's chief operating officer, said though the APA firm will be partnering with the University of Maryland, College Park, existing staff did not posses the "technical skills" needed to analyze the study's results.
"We absolutely have the expertise in-house that know how these state formulas work, and we will be working very closely with them when they come in. We just don't have the expertise to perform some of the analysis they will be doing on our behalf," Michel said.
APA staff will be collaborating with chief financial officers and other local school officials and dropping on teachers and institutions across the state, she said.
"I have no problem with the study," Franchot said. "I am just appalled frankly that we would go out and bring these wonderful people from Denver who know very little about Maryland … I just think it's an embarrassment to the state to have to bring these people in."
APA has collaborated with MSDE on a similar report in the early 2000s, but APA Vice President John Myers said he couldn't remember how much APA was paid. The report APA will be preparing now is more comprehensive and includes pieces of analysis in transportation, among others.
Contract approved 2-1
Gov. Martin O'Malley and Treasurer Nancy Kopp voted in favor of the contract with little discussion. Kopp was no longer in the legislature when it voted on the Thornton law.
"Over the last seven years, the O'Malley-Brown Administration has demonstrated an outstanding commitment to fully funding education in Maryland," said O'Malley spokeswoman Nina Smith in a statement. "These record investments have led to the best in the nation status for Maryland public schools for five years in a row. As we look to build on our past success, this study will inform our future investment efforts and ensure that we maintain highest levels of quality in our education system."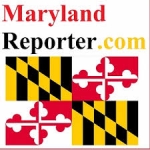 MarylandReporter.com is a daily news website produced by journalists committed to making state government as open, transparent, accountable and responsive as possible – in deed, not just in promise. We believe the people who pay for this government are entitled to have their money spent in an efficient and effective way, and that they are entitled to keep as much of their hard-earned dollars as they possibly can.