Franchot addresses Maryland's taxpayer's concerns ahead of filing deadline
@BryanRenbaum
Comptroller Peter Franchot sought to alleviate Maryland's taxpayers' concerns ahead of the next filing deadline, saying his office will treat them with respect and be responsive to their questions.
Wednesday July 15 is the deadline to file 2019 state and federal income taxes. Estimated taxes for the first two quarters of 2020 are also due on that date. Normally income taxes are due on April 15, but this year both the state and federal government granted a 90-day extension due to financial hardships caused by the coronavirus pandemic. Those who are granted a subsequent extension do not have to pay their income taxes until Oct. 15.
"We're not talking about interest being added. We're not talking about penalties being added. We're not talking about heavy-handed enforcement and compliance normally associated with the IRS. That's not gonna happen with our agency during this very unusual tax year that we are experiencing. We're going to treat everybody with as much respect and responsiveness as possible," Franchot told MarylandReporter.com in a phone interview on Monday.
However, Franchot issued a stern warning to those who think they might able to get away with not filing their income taxes.
"They can't just walk away and imagine we're not going to notice. We are going to notice, unfortunately for them."
Franchot urged those who may be unable to pay their income taxes to contact his office for assistance.
"We need to be in touch with people if they're unemployed, they're unable to pay. We can always deal with that. And it's not going to add to their burden. And it's not going to be part of some record or something like that. It's not going to affect them in any negative way."
Franchot noted that the number of returns that have been filed this year is significantly lower than that of previous years because of the pandemic.
"We're 20 percent down as far as the number of returns that have been filed under a normal time period. We extended the April 15 [deadline] to July 15 specifically to keep cash in people's pockets and business' pockets during the initial period of the pandemic."
Franchot said he hopes everything goes smoothly.
"We're expecting everybody to file on July 15th what they should have filed on April 15th. And that obviously raises some big concerns in our agency because it's been a very unusual tax season. And on top of that we are now expecting hundreds of thousands of returns to be filed."
Franchot elaborated on that point.
"We hope to do the processing as quickly as possible…We're getting geared up to do what we need to do."
Franchot said his office will work with those who might have trouble paying their taxes.
"We understand the employment situation. We understand the retail businesses and the situation that they face. And we are not the IRS. We're not gonna ask folks to give blood from a stone. If people are unable to pay us what the owe us, we're gonna offer them very flexible payment plans."
There are 73,527 confirmed cases of COVID-19 in Maryland as of Monday morning, according to the state's Department of Health, and 3,194 people in Maryland have died from the virus.
Nearly 819,000 people in Maryland have been tested for the virus. The state's positivity rate is below 5 percent, which is better than that of most states in the country.
Photo: From left: Jeffrey Kelly, director of the Comptroller's Field Enforcement Division, Comptroller Peter Franchot and Deputy Comptroller Sharonne Bonardi announce the proposed Taxpayer Protection Act . Capital News Service photo by Naomi Eide.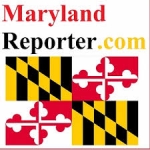 MarylandReporter.com is a daily news website produced by journalists committed to making state government as open, transparent, accountable and responsive as possible – in deed, not just in promise. We believe the people who pay for this government are entitled to have their money spent in an efficient and effective way, and that they are entitled to keep as much of their hard-earned dollars as they possibly can.